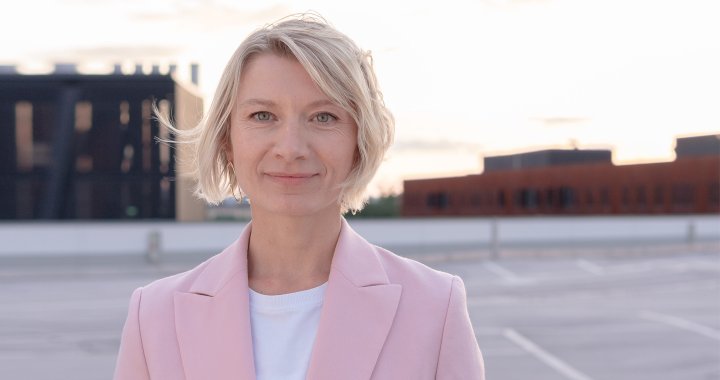 A breath of fresh air at viennacontemporary
An interview with Johanna Chromik, viennacontemporary's new artistic director
10/09/2019
From 26 to 29 September, Vienna will host the international contemporary art fair viennacontemporary, which stands out in the European art market with its strong focus on Central and Eastern Europe (CEE). It is also the largest contemporary art fair in Austria, with over 100 galleries from 25 countries participating and an average of 30,000 visitors attending each year. This year the fair will take place for the first time under the direction of its new artistic director, Johanna Chromik. Born in Poland, Chromik grew up in Germany and began her career in the art world at Galerie Eigen+Art (Leipzig/Berlin), eventually becoming the head of König Gallerie and KOW, both in Berlin. She's also worked at the Pace Gallery in the US, and has been an adviser to international collectors.
Alongside the traditional market section, a significant part of this year's viennacontemporary will be made up of a non-commercial programme. Arterritory.com spoke with with the fair's Artistic Director Johanna Chromik about these and other changes undertaken at viennacontemporary.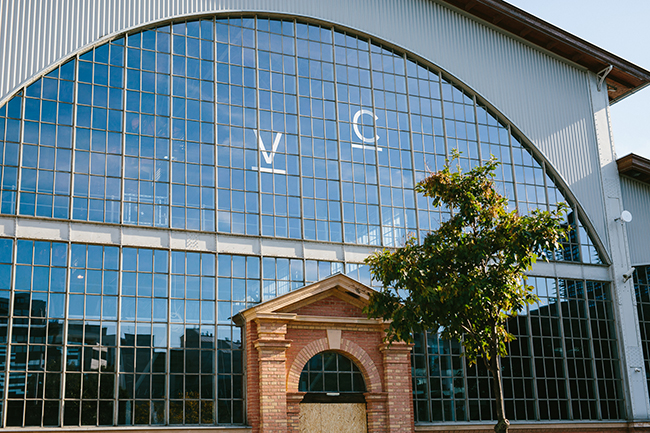 viennacontemporary. Outside of Marx halle. Photo: Niko Havranek
What do you see as the main challenge you're facing as the new artistic director of viennacontemporary?
Our key clients – mid-size and young galleries – have been facing uneasy times, so as a fair we need to deal with their challenges and conceive strategies on how best to address and tackle them. As a fair, one of our goals is, of course, to provide to them the best backdrop possible on which to make sales and widen their network.
Looking at our location of Vienna, we see a very beautiful and livable city with an active art scene both on an institutional and gallery level. The city's political leadership is enthusiastic about it in theory, but lags behind practically. More collaboration and funding will be essential for the future.
From your viewpoint, what is it that makes viennacontemporary unique on the global art market map of 300+ art fairs? Why should one participate or visit it as a collector/curator/museum director?
Now in its eighth year, viennacontemporary has become the region's leading art fair through its focus on quality, cooperation, and its special attention towards galleries and artists from CEE, which has always been one key aspect of the fair and a very important part of its positioning. Located in the Marx Halle, the fair became a platform for collecting and exchanging of contacts and experience with a solid foundation. With around 100 galleries and its wonderful location in the heart of Vienna, it is perfect and agreeable for visitors. viennacontemporary is known for its distinct personal approach in regards to its exhibitors, collectors, and general audience.
As audiences long for more individual experiences, I believe our fair is more relevant than ever.
After its promising start as an art fair with the aim of uniting western Europe with eastern Europe, many galleries in the region are a bit disappointed with the development of viennacontemporary over the last few years. From their viewpoint, the initial ambitions were set high, but the reality is that the fair is not international enough; prices for booths are growing, but at the same time, the collector scene is very local – with a few exceptions, powerful international collectors and curators are not coming to the fair. As a result, participating galleries are mostly meeting collectors that they already know due to the relatively small circle of art collectors in the region. How would you comment on this situation, and how do you see the future development of the fair? How could it strengthen its position, thereby attracting key players in the industry?
For our core clientele – mid-size and young galleries particularly from CEE – we aim to provide a fruitful setting to successfully use the fair as a tool and platform. Therefore, it will be crucial to further sharpen the fair's profile, be a potential partner throughout the year, and work even closer with other events taking place in the city to increase the appeal of September in Vienna for international visitors.
To make the fair more accessible and attractive, we will strengthen our non-profit part of the programme with Talks, special guided tours and other events, as well as adding art editions into the fair's profile to lower the entry point for collectors-to-be. We are also working towards further enhancing our social media and online presence to keep up with our audience – not only during the four days of the fair, but also throughout the year.
The pricing has been stable for the last years, including the upcoming edition. Moreover, we introduced a differentiation of prices per square metre – the price for young galleries (five years or less) has been reduced.
As for international guests, it is a long process but we are committed to strengthening our relevance internationally; one of our new initiatives, "Join the Conversation" – a custom-tailored project for international curators and art experts – together with MA7, Wirtschaftsagentur, and BKA, creates the opportunity to explore Vienna's thriving art scene and the fair at the same time.

viennacontemporary. Exhibition view. Photo: Niko Havranek
Up to now, central and eastern European art has not been very well represented on an international level; it is still struggling for recognition. The only field where we see a breakthrough finally happening is avant-garde and new avant-garde – in recent years, the art from central and eastern Europe created in the 1960s and 70s has experienced growing interest from big museums and powerful international galleries such as the Metropolitan, MoMA, Tate, Pompidou, White Cube, Hauser & Wirth etc. What do you see as the next steps that must be taken to move forward, and what kind of role could fairs like viennacontemporary play?
Altogether it is a process which takes time, particularly speaking on a grander scale. viennacontemporary definitely has a mission here, and it can be used as a partner and tool by galleries and artists from CEE; as a platform, we give a good sense of current and past developments, all in one place and completely accessible to our visitors.
The very active art scenes in Budapest, Warsaw, Prague, etc. have their own history and have grown differently than current mega-players like NYC or London. Networking, collaborations, and cooperation – key aspects that are crucial in spreading the word.
There are some marked changes from previous years in the viennacontemporary 2019 programme. For example, the traditional Focus section, which was devoted to selected countries/regions during the previous editions (Hungary and Nordic Highlights in 2017; Armenia in 2018), this year will revolve around the question of "What is the understanding of the state that is not based on territory but in time?" Based on the phenomenon NSK State in Time, curator Tevž Logar will question the notion that art is represented in the realm of a nation state. Do you think it's possible to speak about national art nowadays? Especially as the younger generation of artists from this region now has to deal with global competition...
Conceived as an art project in 1992 by the groups comprising Neue Slowenische Kunst, NSK State in Time was a reaction to the political upheavals in Yugoslavia. As an ongoing project, NSK State in Time without any territory is now the virtual home of over 15,000 citizens worldwide. I see this project in the context of our current era – one marked by the reassertion of fascism and xenophobia – as extremely important. The question of post-nationalism as posed by NSK State in Time is as relevant today as it was when it was founded. Thanks to the support from the Igor Zabel Association for Culture and Theory and the ERSTE Foundation, we will be able to show this project at the fair.
To provide the context where the project originates from, we stress Slovenia as its starting point, with four galleries on the main floor.
In these times, the awareness and discourse about "national art" (as we have seen in discussions about, for instance, the Venice Biennial) is definitely important. Still, with our focus on CEE, the highlight on selected countries gives a chance to provide context – it is a means to explore and (re)discover as well as an effort to give an idea of a context as far as an art fair is able to do so.

viennacontemporary. Exhibition view. Photo: Niko Havranek
There is a new format added to viennacontemporary 2019 titled Explorations and curated by Harald Krejci, art historian and chief curator of the Belvedere Museum. As stated in the press release: "Showcasing selected works created between 1945 and 1980, the exhibition focuses on artists who responded to massive political and social changes following World War II and, borrowing from psychology, science, and linguistics, tried not only to depict but rather to 'feel' their inner states." Could one say that a strong focus on distinct intellectual content, in addition to the market, is one of viennacontemporary's current priorities?
With our categories Explorations, ZONE1, Video, and Focus, we further strengthen the fair's quality, sharpen its profile and branding, give an idea of context, and create room for our visitors to discover things in-depth (as much as possible at an art fair).
We have been closely working with curators for each section, which allows for very precise presentations. On the gallery side, it gives the opportunity for a statement by showing one artist only – like in ZONE1 – and most parts of this year's edition of Explorations. Of course, it might mean taking a bigger risk, but at the same time it allows for a different kind of attention and the chance to dive into an artist's work.
Explorations reflects a part of viennacontemporary which has been an element from the start (here we come back to one of your prior questions about the visibility of art originating from CEE), only not in an orchestrated, curated and highlighted way. I am happy with the result and the combination which you will soon see. It has a lot of potential to cater to the interest of working even further on upping our profile.
What is your advice to the galleries – what kind of art is worth showing at viennacontemporary?
Come as you are.
Coherence & quality.
Do art fairs like viennacontemporary also create new collectors? Is that one of the missions of fairs?
Absolutely. One of our aims is to attract new audiences, lower the notorious threshold, and to connect potential new collectors with galleries and artists to foster new networks and sales.
Could you name three not-to-miss highlights of the upcoming viennacontemporary 2019?
That is a really hard one. viennacontemporary is one strong entity for me. Apart from the 110 outstanding galleries, you should not miss the Focus section with NSK 'State in Time', plus ZONE1, Video and Explorations.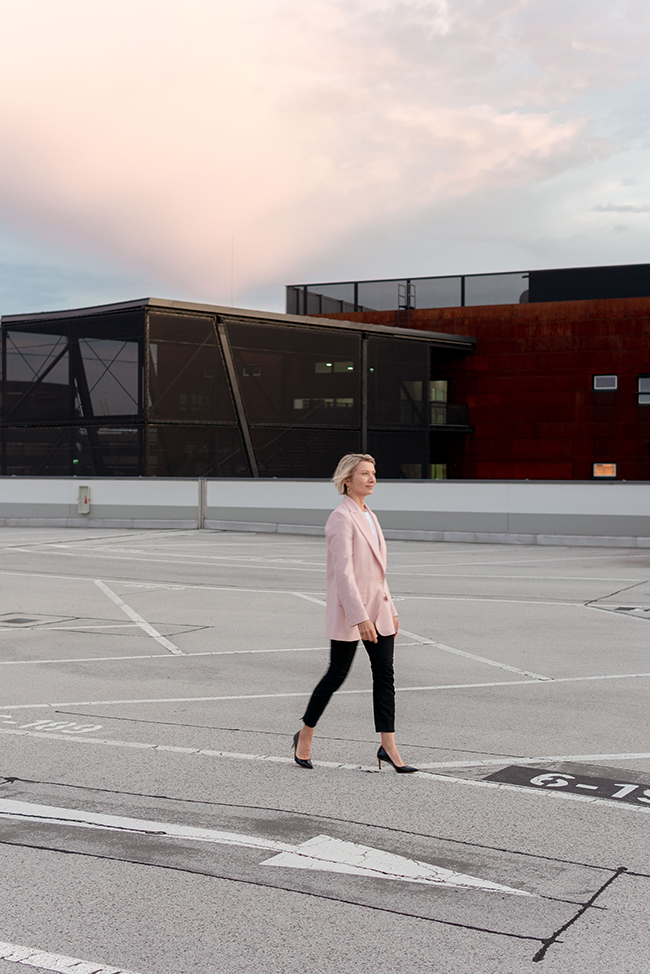 Johana Chromik. Press photo: Kristina Kulakova