The alluring power of art
Photoreport: Art Cologne 2019

12/04/2019
Photo: Paula Lūse
With the power of an attraction that is almost magnetic in nature, from April 11 to 14 Cologne will be the centre of the art world as it attracts artists, gallerists, collectors and art-lovers in concentrate. It is a place where the perspective of gallerists meets public opinion head on – 176 galleries from 24 countries, a broad and varied events programme, satellite events, and discussions featuring art professionals from a myriad of different fields.
Art Cologne is one of the most prestigious, oldest, and notable of Europe's art fairs, with this edition being its 53rd. Since its inception, the fair's curatorial concept has reflected the progressive thinking of its organisers by not only conforming to the changing interests of its audience, but also by democratising the list of participating galleries. True to form, this year's Art Cologne is introducing several firsts, beginning with the physical structure of the fair – instead of the usual three halls divided by theme, this year the fair's director, Daniel Hug, has chosen to present the galleries in two halls. Despite this new two-levelled structure, the fair has lost none of its openness and legibility, and presents a rich spread of international galleries that, when taken together, illustrate the global art scene's processes and personalities from the mid-20th century onward.
The hall on the ground floor (11.1) contains modernist and post-war artworks. To wit: Geneva's Bailly gallery is showing Ernst Ludwig Kirchner's drawing Nude Woman and Girl, whereas Cologne's Boisserée gallery has works by Roy Lichtenstein, Joan Miro, Robert Motherwell, and other well-known artists. Meanwhile, the upper floor (11.2) contains contemporary art, and for the first time, this level also contains the Neumarkt sector, whose speciality is new and less prominent galleries such as the gallery Emalin, which is showing the piece Household by Chechen artist Aslan Gaisumov.
One can truly feel a polyphonic dialogue going on between the already accomplished galleries and the specially selected 13 new art spaces which have yet to see their ten-year anniversary. When queried as to what are his personally recommended must-sees, Art Cologne's director, Daniel Hug, mentions the Kamel Mennour gallery, adding that their exhibit of the artist Lee Ufan is almost museum-level; Hug also markedly points out the Neumarkt section. Hague explains why the galleries have been brought together into two halls, as well as why Neumarkt is featuring only 13 galleries this year: "Instead of quantity, I chose the quality of the new-commers. I want to help new galleries, which is why I believe that the best of them should be in the same hall with world-renowned contemporary art galleries, thereby bringing them even more visibility." And so we see next to established galleries such as David Zwirner, Pearl Lam, and the German leaders Sprüth Magers, Karsten Greve and König Galerie, junior galleries like Kaps and High Art.
Hug iterates that it is very important to follow along with the times, to change, and to experiment.
In short, Art Cologne is a multi-dimensional exhibition that provides a concentrated look at what is going on in today's art world through curated content that makes one think. The following is a view of the fair through the photographic eye of Arterritory.com.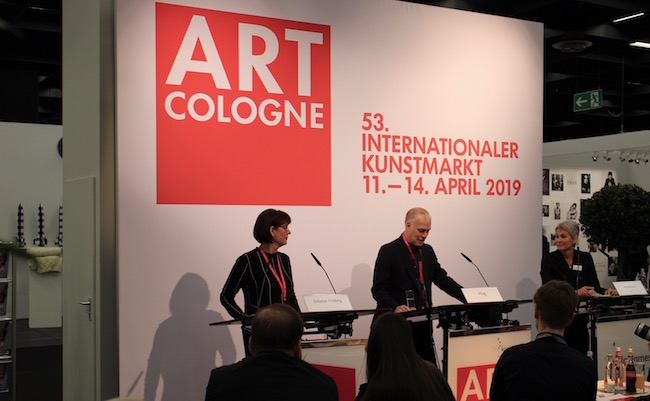 Press conference. From left: Karin Schulze-Frieling, Daniel Hug, Christine Hackmann

Ilya & Emilia Kabakov, "The Fallen Sky"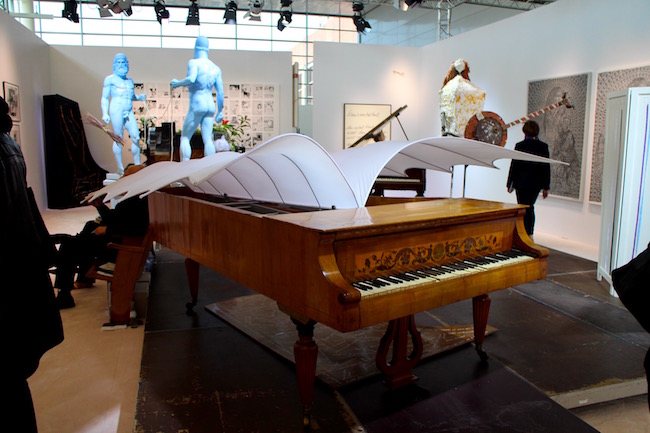 Archivio Conz special exhibition

Archivio Conz special exhibition

Gallery Dittrich & Schlechtriem. Dorian Gaudin, "This is how it starts", 2017

Gallery Nagel Draxler. Exposition view

Gallery Nagel Draxler. Artists Martin Kippenberger + Albert Oehlen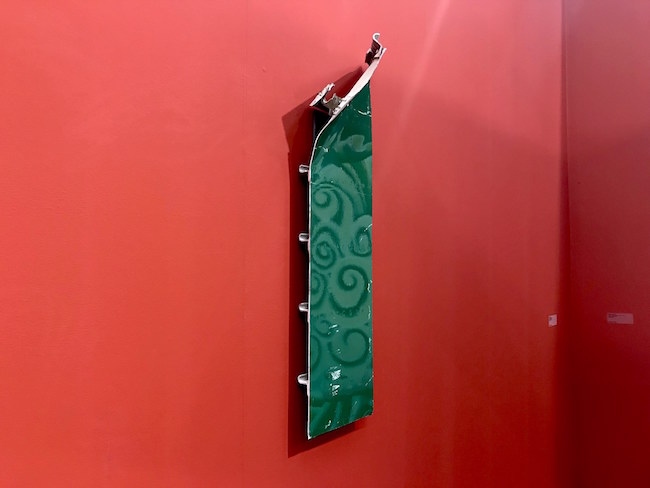 Gallery Sprüth Magers. Michail Pirgelis, "The Same Different", 2018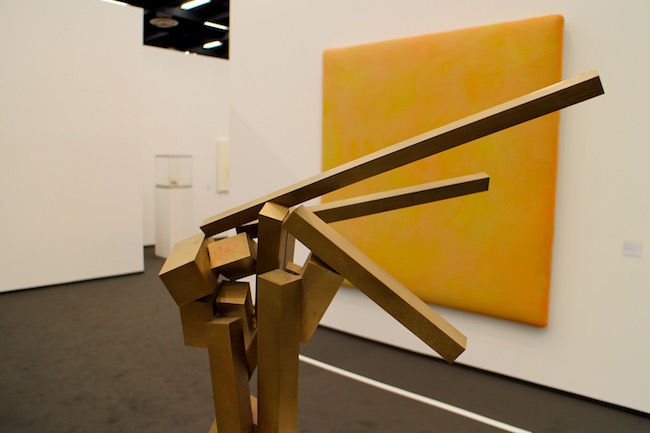 Gallery Karsten Greve. Joel Shapiro, "Ohne Titel"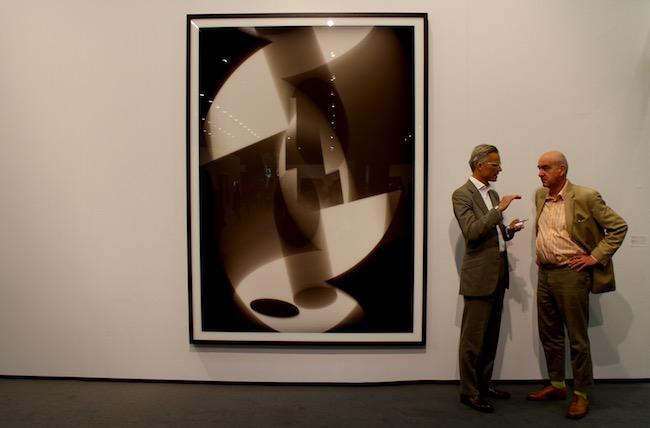 Gallery David Zwirner. Thomass Ruff, "phg.01_1", 2013

Gallery Fiebach Minninger. Collaboration between artists Arthur Löwen and Nicolas Pelzer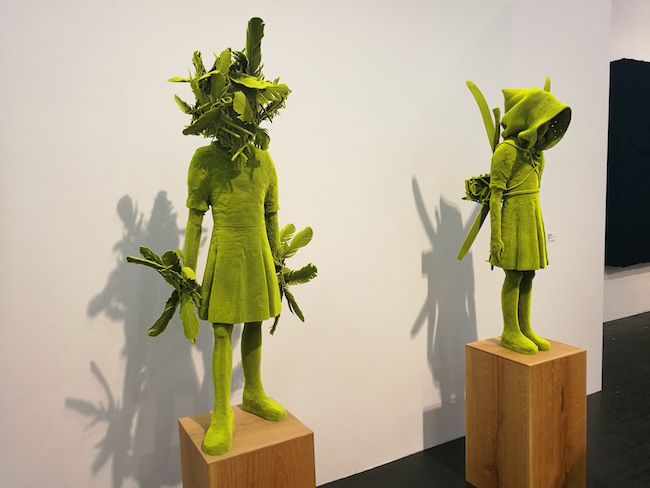 Galerie Forsblom. Kim Simonsson, "Mossgirls With Skis", 2019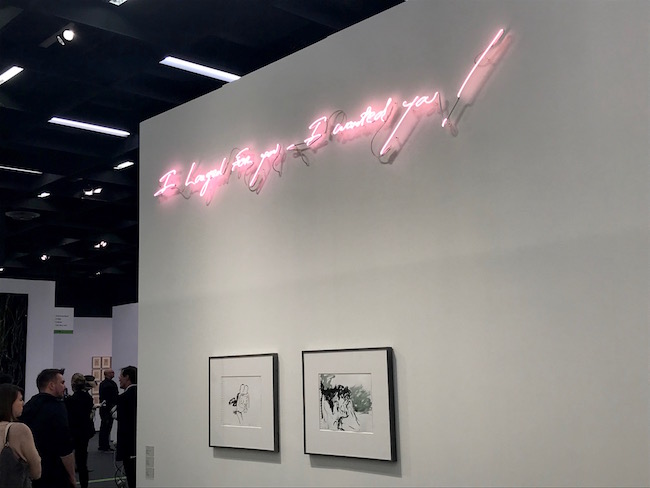 Gallery White Cube. Works by Tracey Emin


Gallery White Cube. Magnus Plessen

Gallery Pearl Lam. Chun Kwang Young "Aggregation 15-NV069", 2015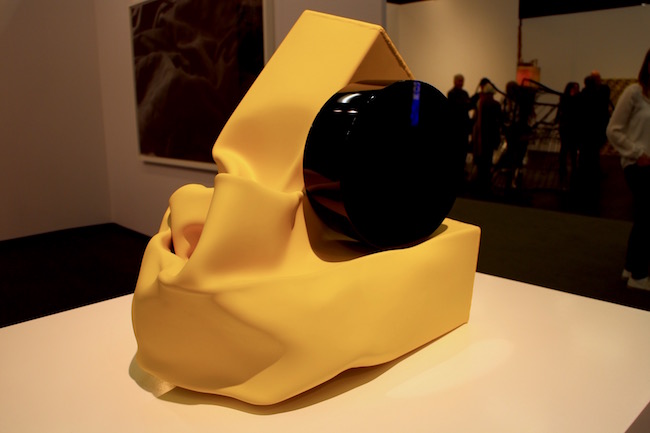 Gallery David Zwirner. Work by Carol Bove

Gallery Nathalie Obadia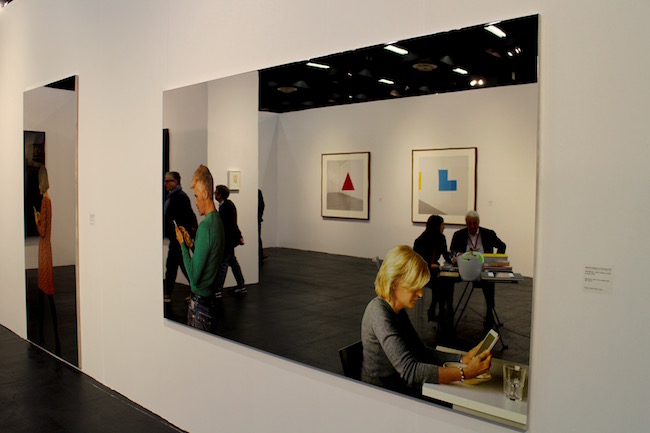 Gallery Giorgio Persano. Work by Michelangelo Pistoletto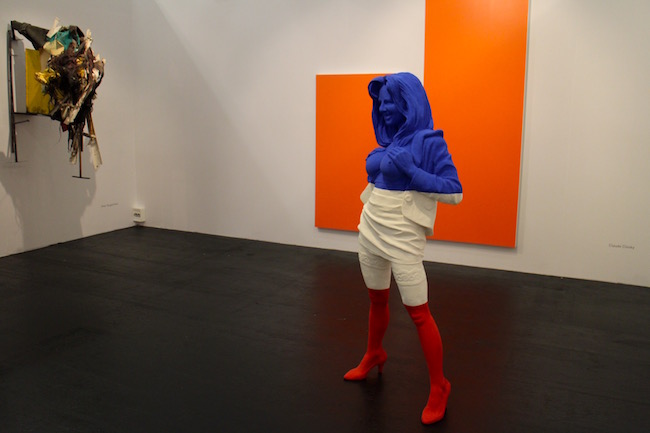 The artwork 'J'aime la France' by Chinese artist Wang Du at gallery Laurent Godin

Exposition view of gallery Wentrup

Gallery Klüser. Work by Anish Kapoor

Gallery's Klüser exposition view

Gallery Sprüth Magers

Collaboration between galleries Blain and Southern

Gallery Fiebach Minninger. Collaboration between artists Arthur Löwen and Nicolas Pelzer

Gallery Ammann. Collaboration project between Zaha Hadid and Hélène Binet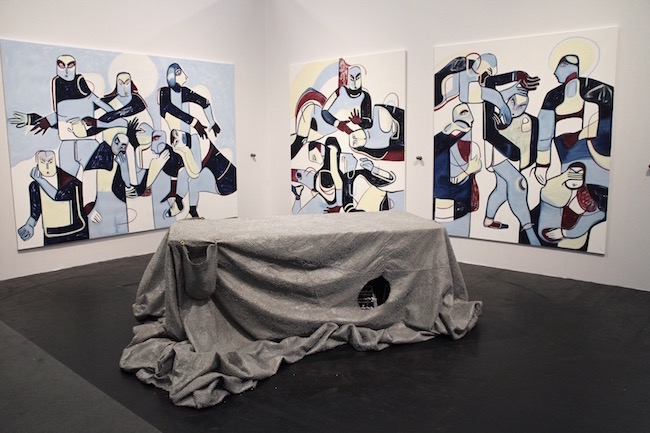 Gallery Jan Kaps. Works by Nancy Lupo and Melike Kara

Gallery Arcadia Missa

Gallery König. Jeppe Hein, "You look into my heart", 2017

Gallery Emalin. Aslan Gaisumov, "Houshold", 2016

Gallery Deborah Schamoni.

Gallery High Art

Gallery Continua. Work by Hans op de Beeck

Gallery Thaddeus Ropac. Tony Cragg sculpture "Ferryman", 1997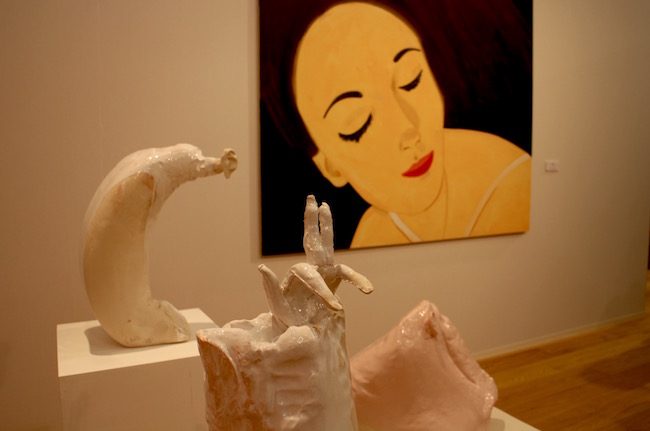 Gallery Thaddeus Ropac. Erwin Wurm "Double Ear Head", "Peace Restrained" and "Ear pointer", 2018; Alex Katz "Laura 11", 2017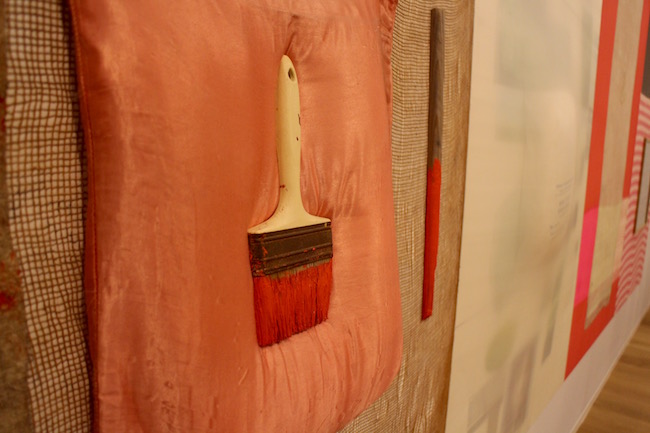 Gallery Thaddeus Ropac. Robert Rauschenberg, "Rose Pole", 1978.

Gallery Bo Bjerggard. Anna Bjerger, "The Sea", 2019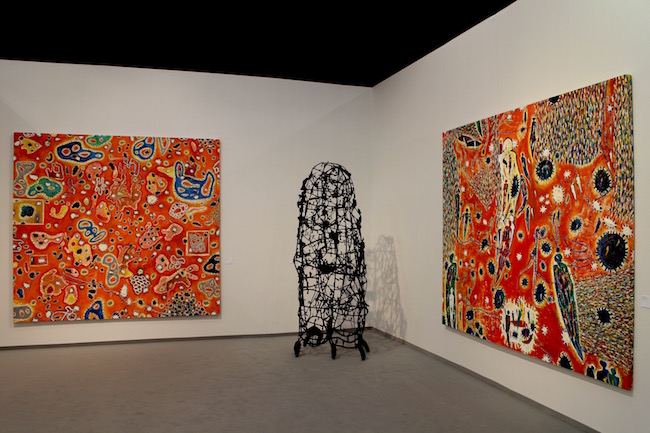 Gallery Ernst Hilger. Gunter Damish, "Ohne Titel", 2004-2010

Gallery Ernst Hilger. Mel Ramos, "Miss Chiquita", 2016

Gallery Fischer Kunsthandel & Edition. Andy Worhol

Gallery Thomas. Robert Indiana "Hope", 2009. Exposition view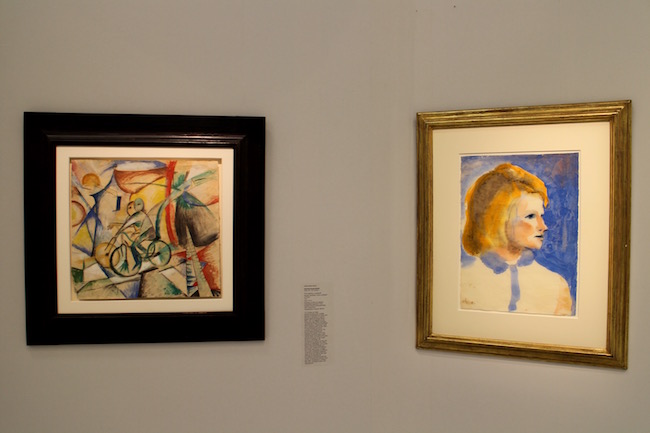 Gallery Thomas. Works by Heinrich Compendonk and Emil Nolde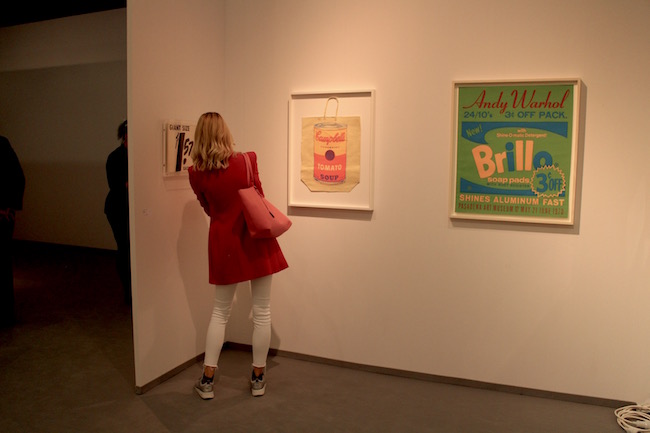 Gallery Klaus Benden

Gallery Boisseree. Roy Lichtenstein "Nude Reading", 1994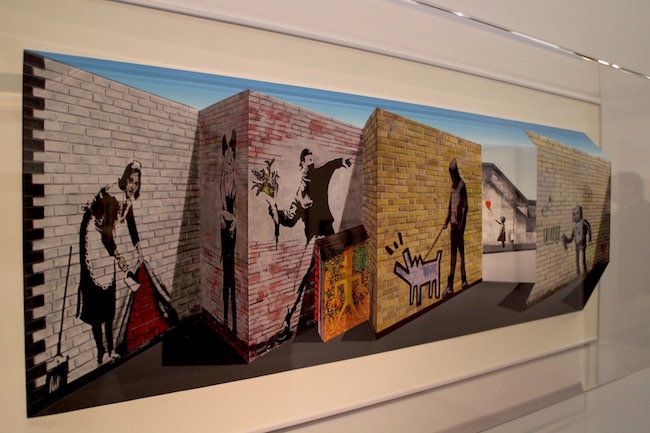 Gallery Boisseree. Patrick Hughes, "Banksy"


Gallery Boisseree. Robert Motherwell, "Red Sea II", 1979

Gallery Michael Schulz. Cornelia Schleime, "Zentaur", 2017/18

Gallery Thole Rotermund. Kunsthandel. Ernst Ludwig Kirchner

Gallery Lorenzelli Arte

Gallery Bailly. Fernand Leger, "Composition au compas", 1932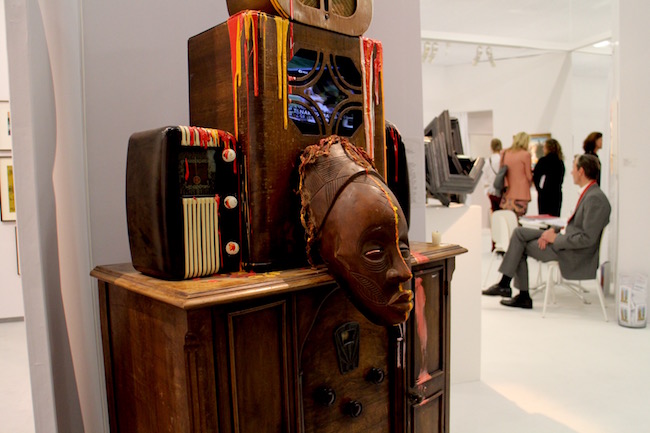 Gallery Thomas

Gallery Thomas. Martin Spengler, "La Defense 2000", 2019

Galerie von Vertes exposition view

Gallery Kamel Mennour. Artist Lee Ufan solo show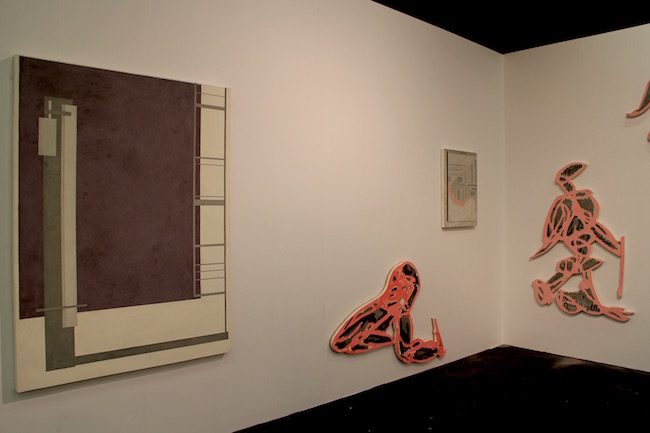 Collaboration project between galleries Natalia Hug and Aurel Scheibler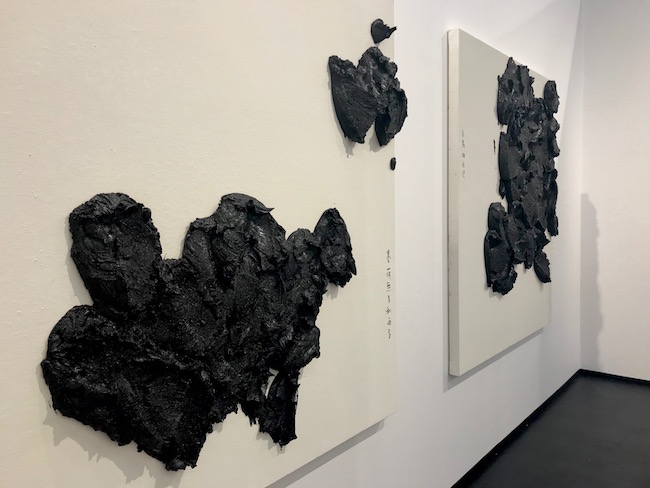 Gallery Pearl Lam. Zhu Jinshi ,"Birds Flying Back to the Mountains", 2015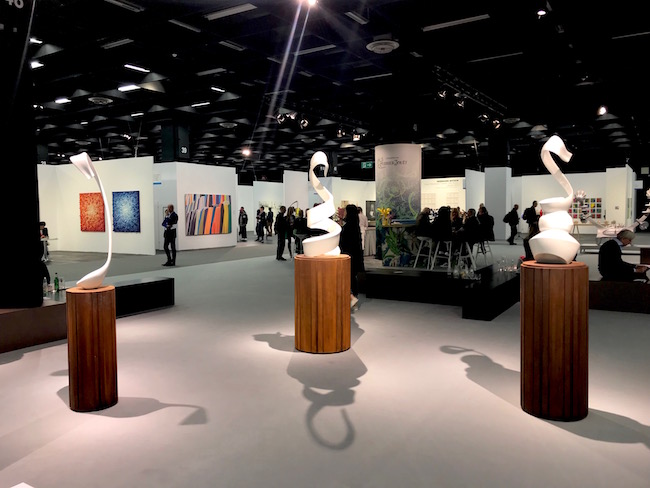 Andreas Schmitten, "Am Ende der Adoleszenz", "Wartende", "Mutter", 2018. Courtesy: the artist and König Galerie

Gallery Templon. Chiharu Shiota, "State of Being (Books)", 2019

Gallery Templon. George Segal, "Women Looking into Mirror", 1992.

Work by Gil Shachar