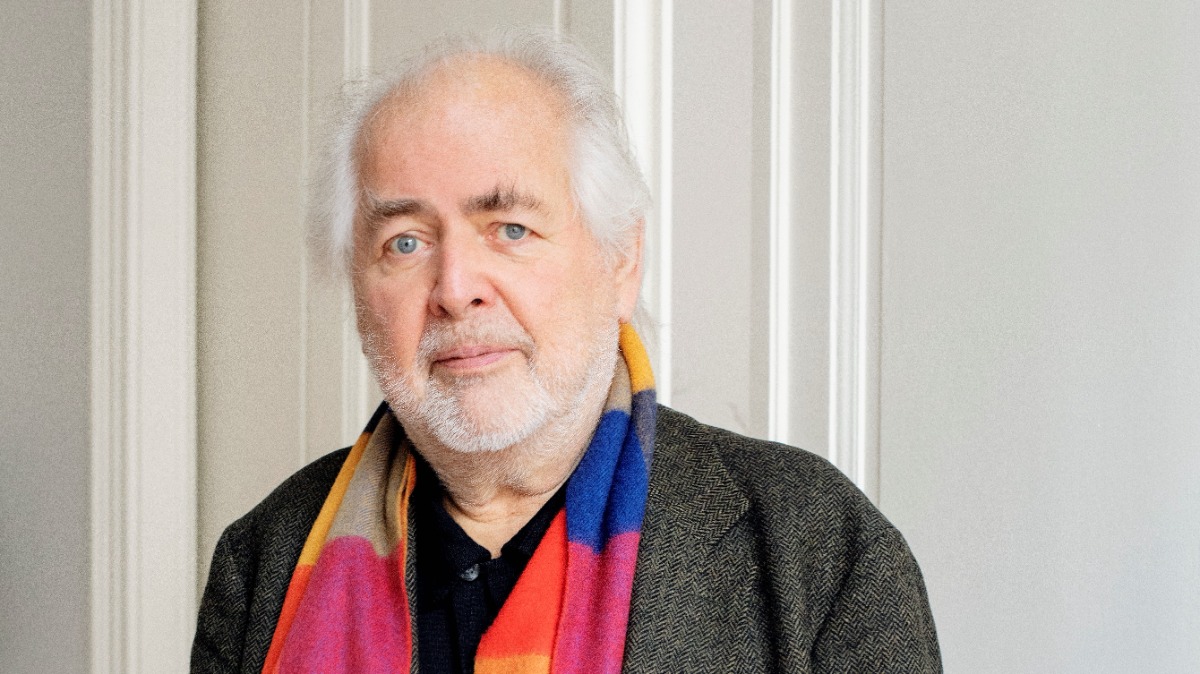 René Block appointed chief curator for the third edition of the Riga International Biennial of Contemporary Art
Riga International Biennial of Contemporary Art (RIBOCA) has announced the appointment of René Block as chief curator for the third edition, RIBOCA3, running from 15 July - 2 October 2022 in Riga, Latvia.
One of Germany's leading art world figures, Block has worked as an independent curator for over fifty years. His established career includes holding the positions of director of the Kunsthalle Fridericianum in Kassel, and curator for numerous international biennials, including Belgrade October Salon (2006), Gwangju (2000), Istanbul (1995) and Sydney (1990). In 2008 he co-founded the Kunsthalle 44 Møen in Denmark and continues to operate as its artistic director. RIBOCA3 will be his most ambitious project of the last fifteen years.
Block emphasizes the significance of the city of Riga where the biennial will take place: I simply could not resist the call to Riga. The area around the Andrejsala exhibition venue is an invitation to turn the Biennial into an artistic workshop. A place where the ideas and experiences of many excellent artists from Latvia will share a space with many international guests. In harmony and respect: RIBOCA3 will create a feast for all senses.
Working alongside Block, Nico Anklam will act as associate curator for RIBOCA3. Anklam was recently appointed as director of the Kunsthalle Recklinghausen and Recklingausen's museums in Germany and has previously curated at Block's Kunsthal 44 Møen. Nico Anklam will also develop the public program for RIBOCA3.
The third edition follows RIBOCA2, which was realized as both a physical exhibition and a feature film - premiering in Autumn 2021. The latter was produced as a direct response to, and product of, the global pandemic. RIBOCA3 expands on this global perspective; taking the rich history of the Baltic states as its foundation, it highlights artists from the wider region, whilst inviting international artists to engage with its cultural, historical and socio-political context.
The founder of the Riga Biennial Foundation Agniya Mirgorodskaya elaborates: We are thrilled to have René Block join us as chief curator of RIBOCA3. Having played such an integral role in the international art scene through recent generations, we eagerly anticipate the perspectives, insights and, perhaps most importantly, the artistic opportunities he will bring. Historically, René has made significant contributions to the exposure of art scenes and artists from Europe's Eastern regions, and so we are delighted that he will build upon this for RIBOCA3.
Further details on the curatorial concept to be announced later this year.
René Block and Nico Anklam, photo by Kristine Madjare, courtesy RIBOCA3
ABOUT RENÉ BLOCK
René Block started working as an independent curator after overseeing exhibitions at his own galleries Galerie René Block in Berlin (1964-1979) and René Block Gallery Ltd. in New York (1974-1977). During this period he worked closely with emerging artists of the time, including Gerhard Richter, Sigmar Polke, KP Brehmer, KH Hödicke, Wolf Vostell, Joseph Beuys and Nam June Paik.
In 1972 Block began work as a curator for the Neuer Berliner Kunstverein, the Berliner Festwochen as well as the Academy of the Arts. From 1982 to 1992, he was in charge of the visual artists and composers at the Berlin Artist in Residence Program, where he organised a number of international projects, performance and music festivals, as well as exhibitions for the Daadgalerie. In the following years, up until 1995, he was responsible for the programming of the IFA (the Institute for Foreign Relations) Exhibition Service, representing German art in foreign countries. During this period he began a career-long venture as curator for a number of biennials, including: Hamburg 1985, Towards an Art of Peace Biennial; Sydney 1990, The Readymade Boomerang; Istanbul 1995, Orient/ation; Gwangju (Korea) 2000, Eurafrica; Cetinje (Montenegro) 2004, Love it or leave it (with Natasa Ilic); and Belgrade 2006, the October Salon's Art, Life & Confusion (with Barbara Heinrich).
From 1997 to 2006 Block tenured as the director of the Kunsthalle Fridericianum in Kassel where he curated a number of notable exhibitions. Among them was the "Balkan Trilogy" series with the exhibition In den Schluchten des Balkan (2003) exhibiting 88 artists from twelve countries in the wider Balkan region, and a number of other satellite projects in the Balkans including the Biennial of Cetinje in 2004. During this time, he also instituted a new programme called the Kuratorenwerkstatt (curatorial workshop) Fridericianum which permitted five young curators to gain experience by working with him to develop their first major projects.
He concluded his work on major art projects by curating the Nordic Pavilion (Welfare- Fare Wel) at the 52th Biennale di Venezia (2007). In 2008 he established the artspace TANAS, which acted as a platform for Turkish artists in Berlin and ran until 2013. At the same time, he co-founded the Kunsthal 44 Møen in Denmark, where he continues to operate as its artistic director.
ABOUT NICO ANKLAM
Nico Anklam was recently appointed as director of the Kunsthalle Recklinghausen in Germany, as well as head of the city of Recklinghausen's museums. As a writer, he has published widely on conceptual and Fluxus-related art practices, and has lectured at the Berlin University of the Arts, Humboldt University, Tromsø Academy of Contemporary Art in Norway and the Estonian Academy of Arts in Tallinn. Anklam holds a PhD that discusses the visual invention of the Northern landscape during the 1800s and has curated for René Block's Kunsthal 44 Møen in Denmark. He has realized further exhibition projects at institutions and spaces like the Rietveld Pavilion in Amsterdam, YEARS in Copenhagen and the Malmö Art Academy.
ABOUT RIBOCA
The Riga International Biennial of Contemporary Art (RIBOCA) is an international biennial with a European focus and a strong regional profile, founded in 2016. Taking the rich history of Riga and the Baltic states as its underlying framework, the biennial highlights the artistic landscape of the wider region and creates opportunities for artists to enter into dialogue with the cultural, historical and socio-political context of the city and its geographic surrounds.
Taking into account criticisms of the proliferation of biennial culture, or 'biennialisation' as it has been called, RIBOCA is committed to creating a sustainable model based on best practices that prioritise artists, artistic production and the meticulous presentation and mediation of art. The Biennial is based on a working process that starts from the local, expanding to the national and the regional, and finally to the transnational. The Biennial aims to take root and make roots in the place where it is situated. Reflecting the biennial's global outlook and mission to increase artistic engagement between the Baltic region and the rest of the world, a significant proportion of the commissioned and selected artists either live, work or were born in the Baltic region, a territory which still remains relatively unexplored despite its prolific artistic production.
RIBOCA sees itself as a critical site of artistic experimentation and knowledge production, an activator of co-operation and exchange between local and regional actors and institutions, an instigator of generosity towards peers, and a barometer of current social, political and economic issues filtered through artistic practices.
The inaugural edition RIBOCA1 in 2018 was curated by Katerina Gregos and Solvej Helweg Ovesen and RIBOCA2 in 2020 was curated by Rebecca Lamarche-Vadel.
***
RIBOCA3 (The 3rd Riga International Biennial of Contemporary Art), curated by René Block, 15 July - 2 October 2022, Riga, Latvia, www.rigabiennial.com