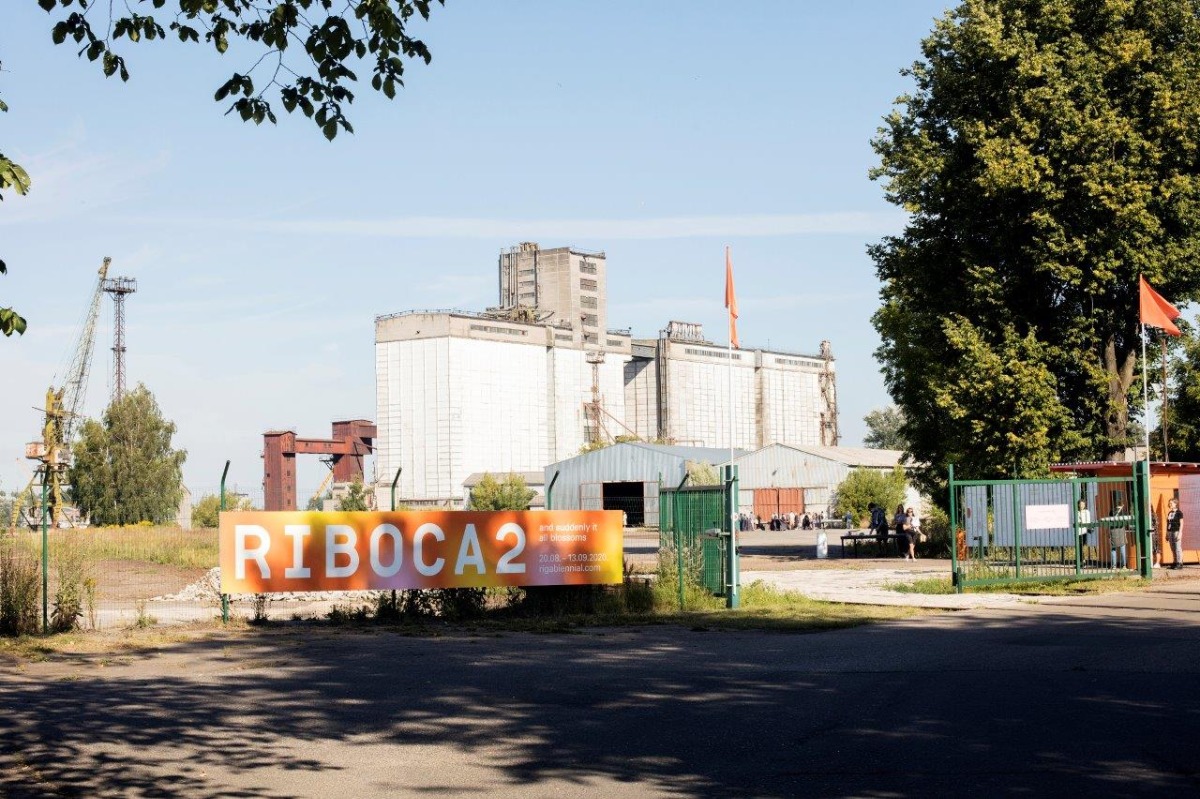 Seismograph of reality
Photo: Kristīne Madjare
The 2nd Riga International Biennial of Contemporary Art (RIBOCA2) has opened
Yesterday morning, the second edition of the Riga International Biennial of Contemporary Art (RIBOCA), with the theme 'and suddenly it all blossoms', opened in the former port area of Andrejosta. The event will be open to the public until September 13 and includes works of art by more than forty artists. It will also become a film set for the making of a film by curator Rebecca Lamarche-Vadel and film director Dāvis Sīmanis about the exhibition itself, the original plans for which were disrupted by the global pandemic.
At the biennial's opening ceremony in one of the gigantic hangars in the former port, Lamarche-Vadel gave an emotional address in which she also mentioned that confusing moment in March of this year when it looked as if RIBOCA would not happen at all. The only work of art in this space is the phrase Life Time by Ugo Rondinone attached above the portal in the red-brick wall and serving as a leitmotif for the whole exhibition. This work, which is a part of Rondinone's Rainbow Poems series of neon sculptures and which was originally intended to be shipped from Switzerland (in the end, a new version of it was made in Riga out of painted cardboard) has, like the entire biennial, undergone a transformation dictated by time and circumstances.
But in a way, this impressive set of forced changes spread across most of Andrejsala has turned into a seismograph that has recorded everything that has happened to us over the past six months. Thoughts, feelings, reflections, remarks materialised (or not yet materialised) in words and objects. The gaps that appear in places where the pandemic disrupted the creation of originally planned works of art or their transport to Riga are a significant part of this story, which tells about the moment when the unthinkable becomes reality.
'and suddenly it all blossoms' poses the big questions about our system of values and our ability to feel the moment. About our skill at seeing and noticing. About our ability to be "here and now" yet at the same time think about our existence, our responsibilities and our mark on the future. It is truly an odyssey on which the viewer embarks when passing through the Life Time "gate". On this journey through the gigantic hangars, meadows and waters of Andrejsala, as well as its abandoned squares where grass and other plants poke through the asphalt (thereby confirming the power of nature and its ability to heal its own wounds without the help of people), we are given the opportunity to take an honest look at ourselves and the world.
The biennial becomes an existential walk that encourages self-reflection and dialogue with oneself about what each of us – and humanity as a whole – will be like in the future. What will our footprint be like, and what will be the values upon which this world we all inhabit (in interaction with living nature and technologies), and in which uncertainty has taken permanent hold, rests on? As Tomás Saraceno, one of the artists whose work is displayed in the exhibition, said yesterday in the public conversation with Rebecca Lamarche-Vadel, our paradigm of beauty is changing.
Arterritory offers readers a look at the biennial's opening day.
Rebecca Lamarche-Vadel (in the background: Ugo Rondinone. life time)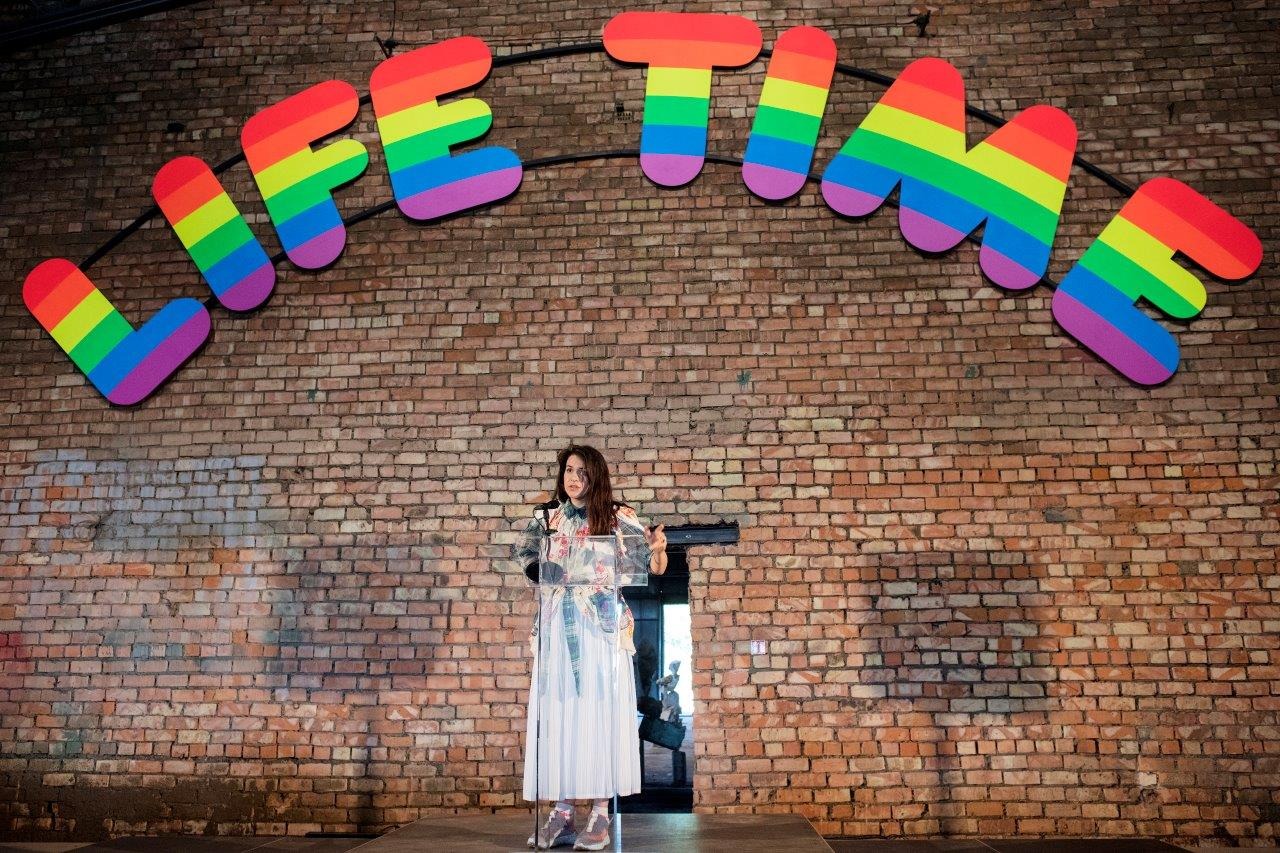 Dāvis Sīmanis and Anastasia Blokhina
Dāvis Sīmanis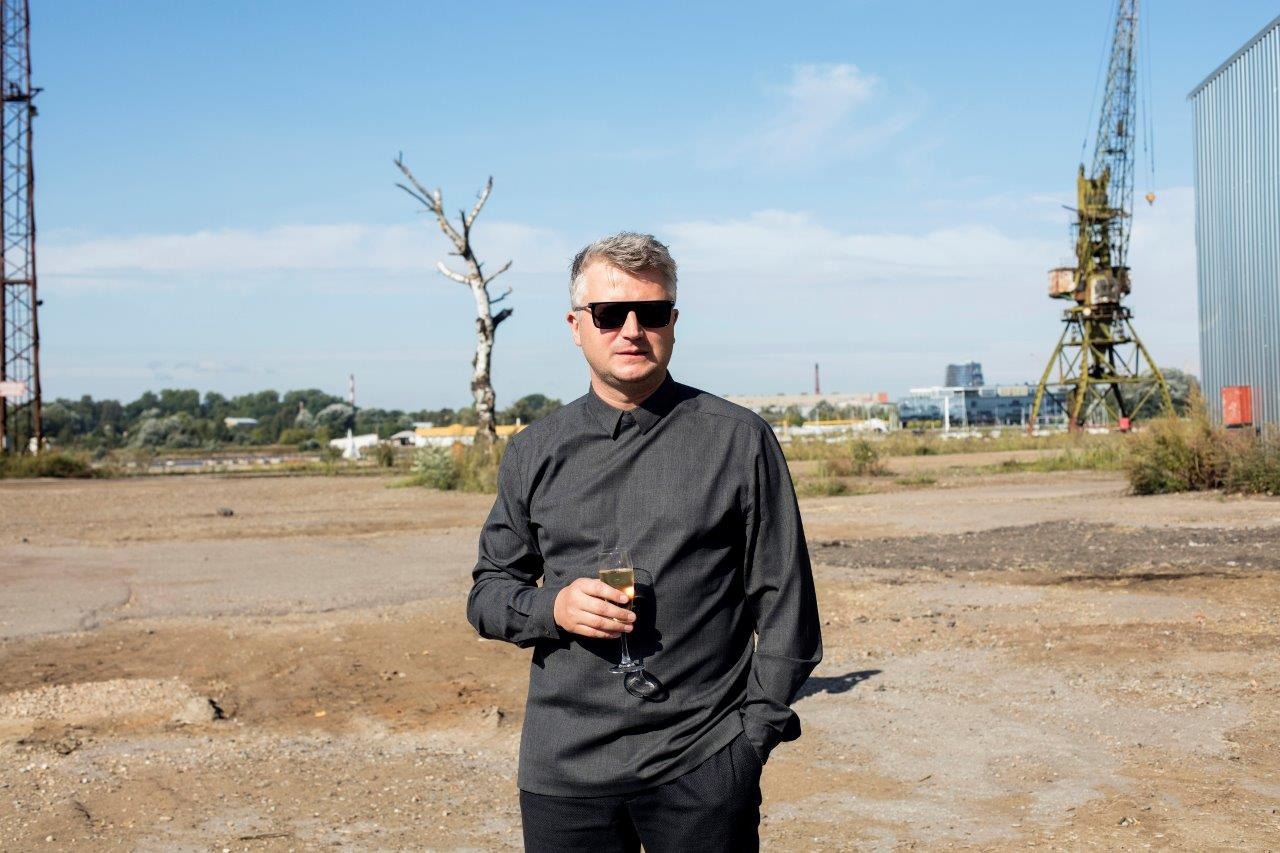 Arnis Balčus and Alise Careva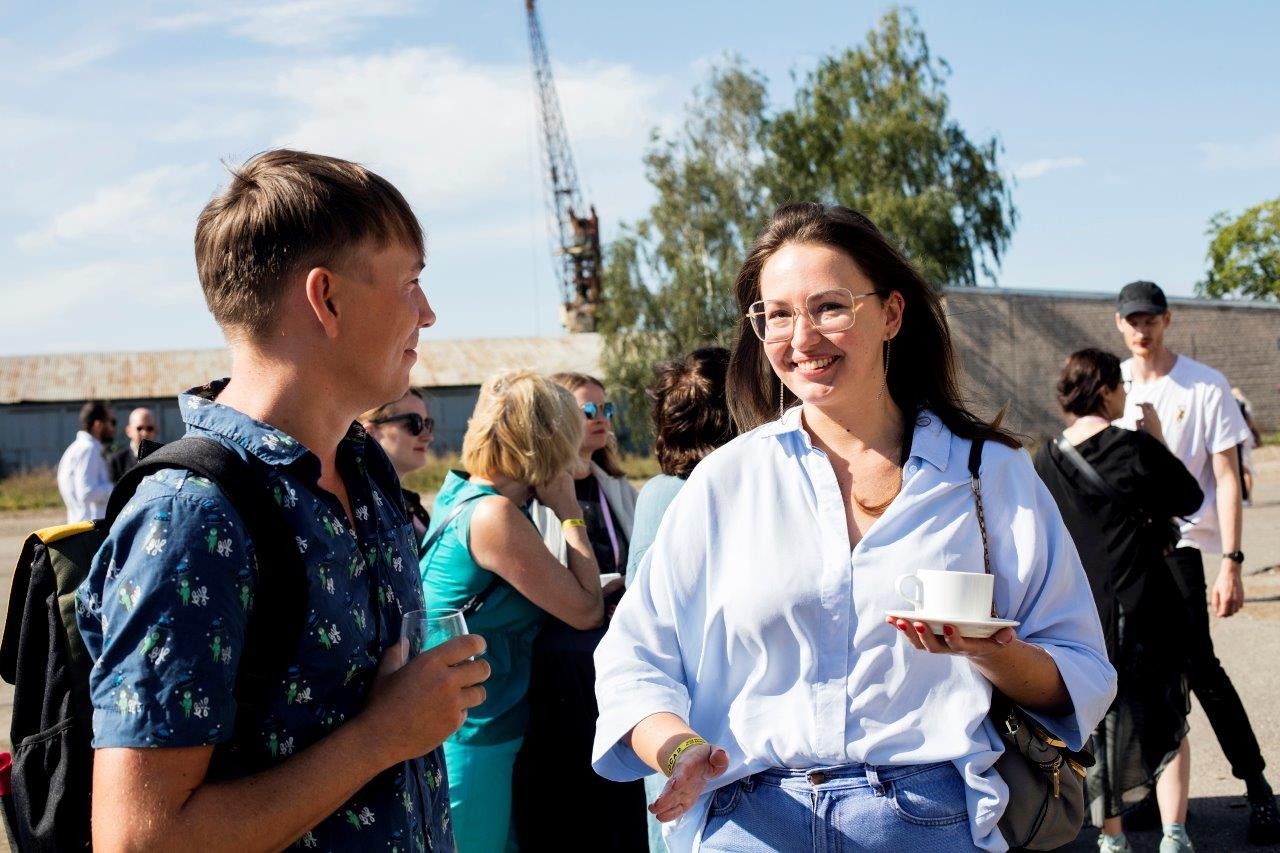 Una Meistere
Artist Bridget Polk in the centre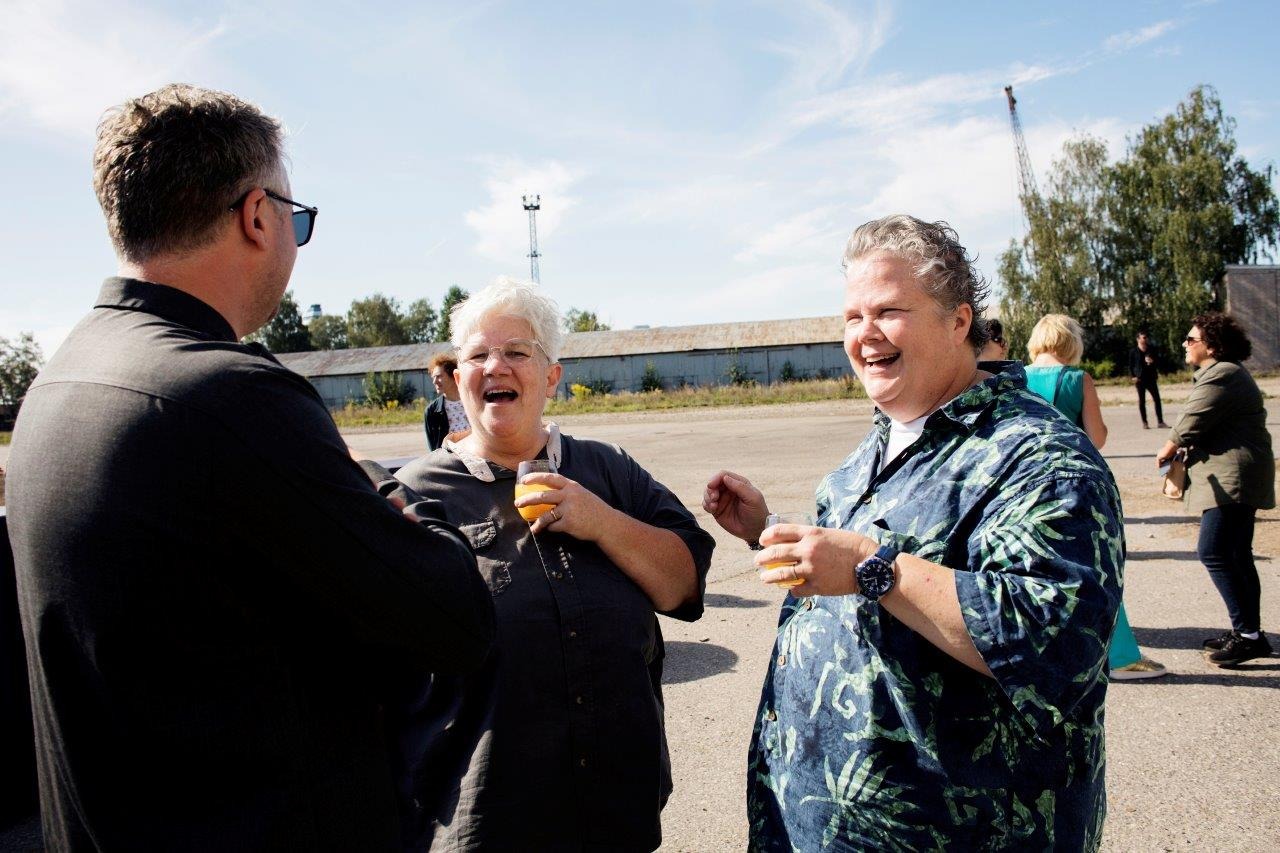 Daiga Rudzāte and Vilnis Štrams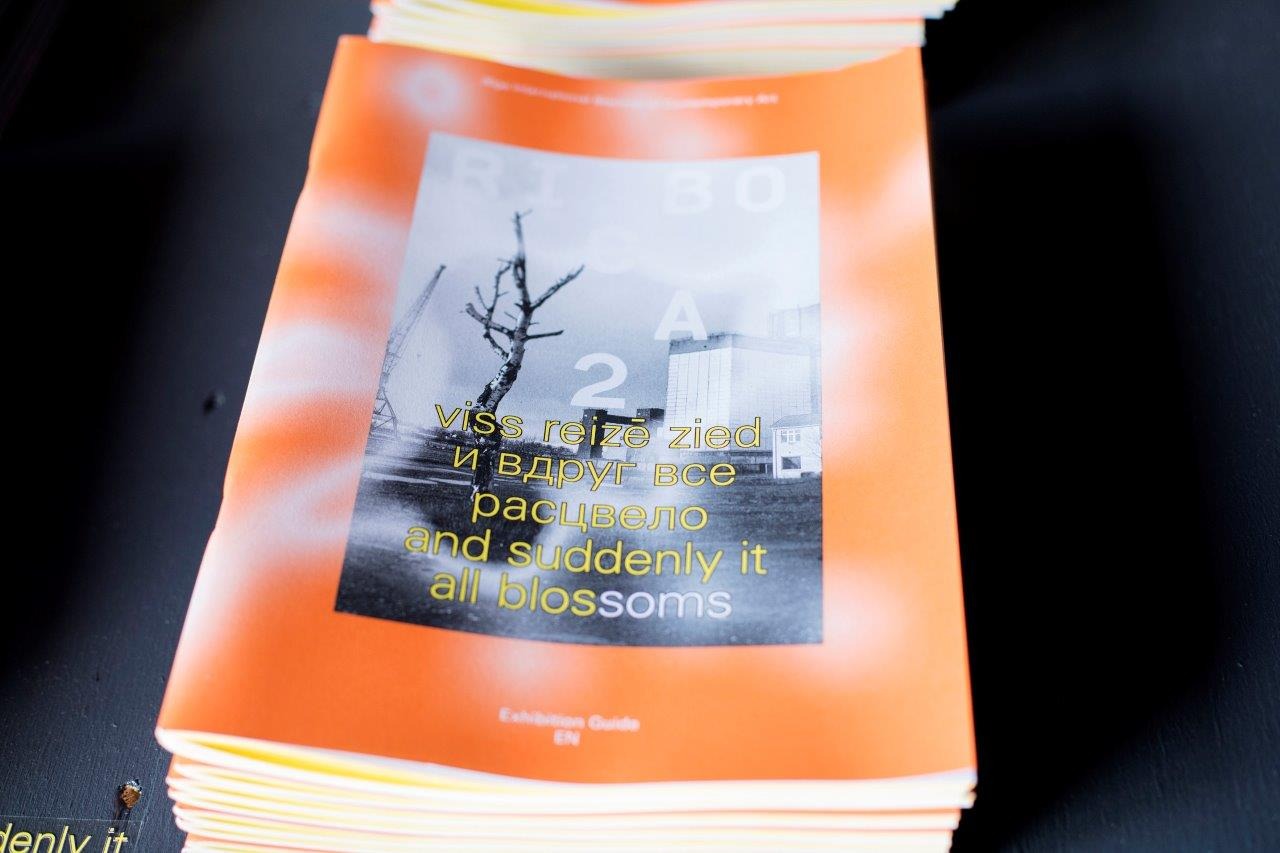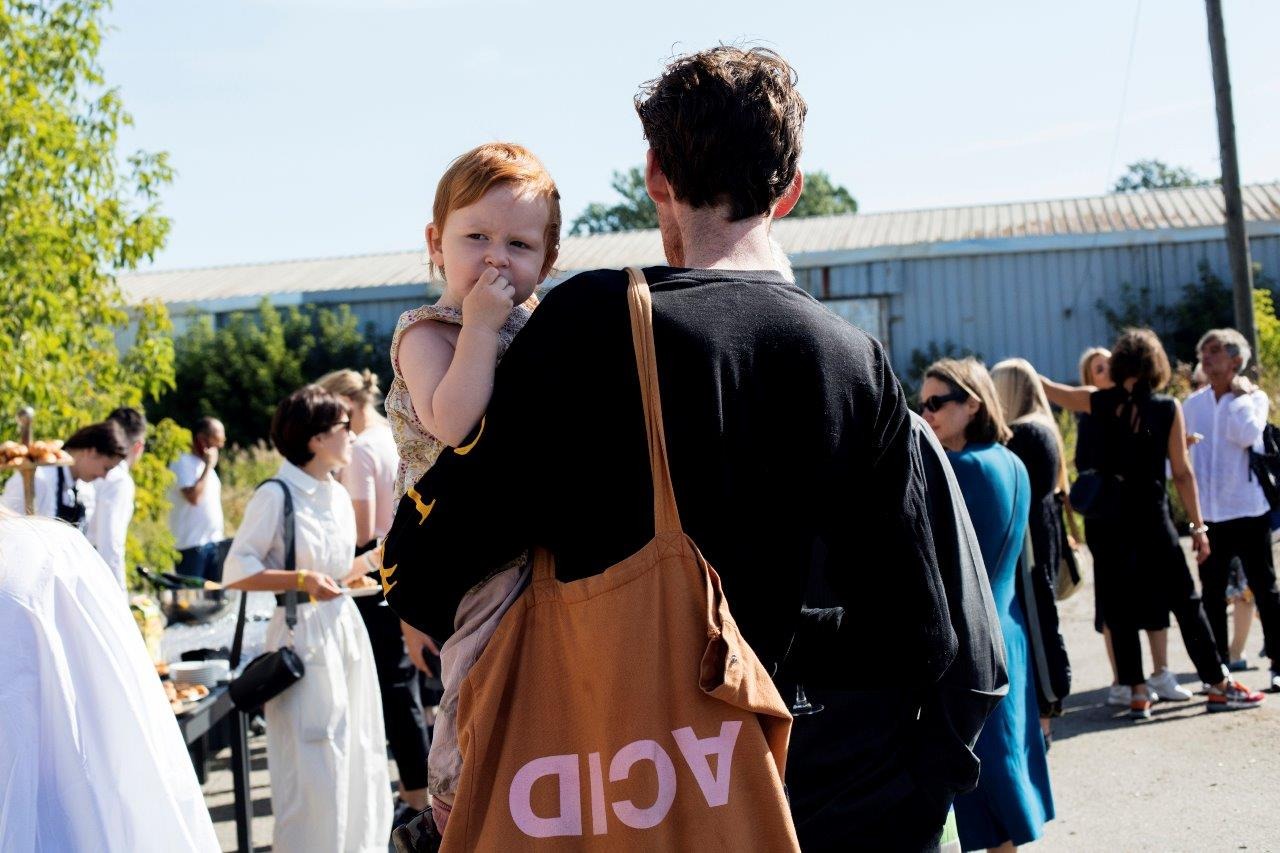 Alise Careva and Renāte Prancāne
On the left: Olga Temnikova
Daiga Rudzāte and Helmuts Caune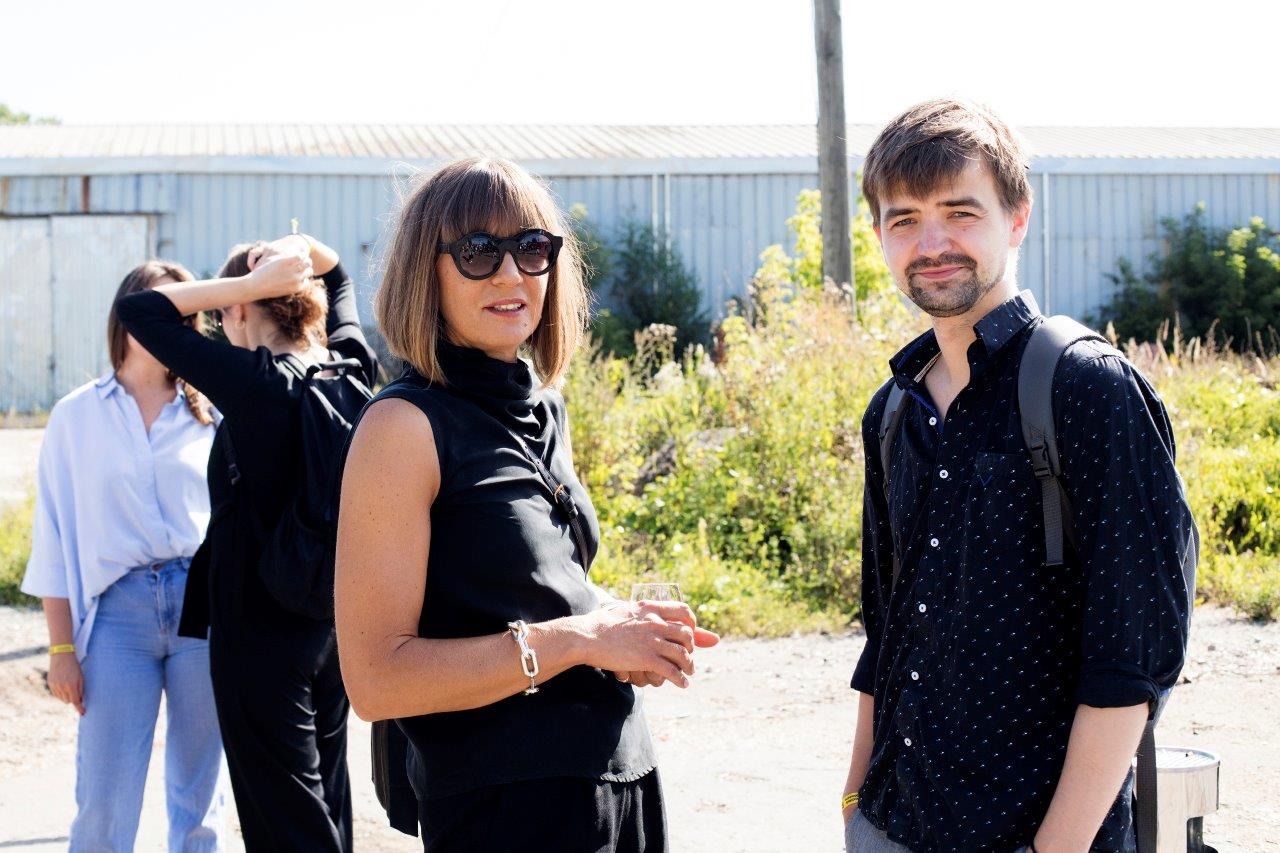 Ģirts Muižnieks, Una Meistere and Alise Careva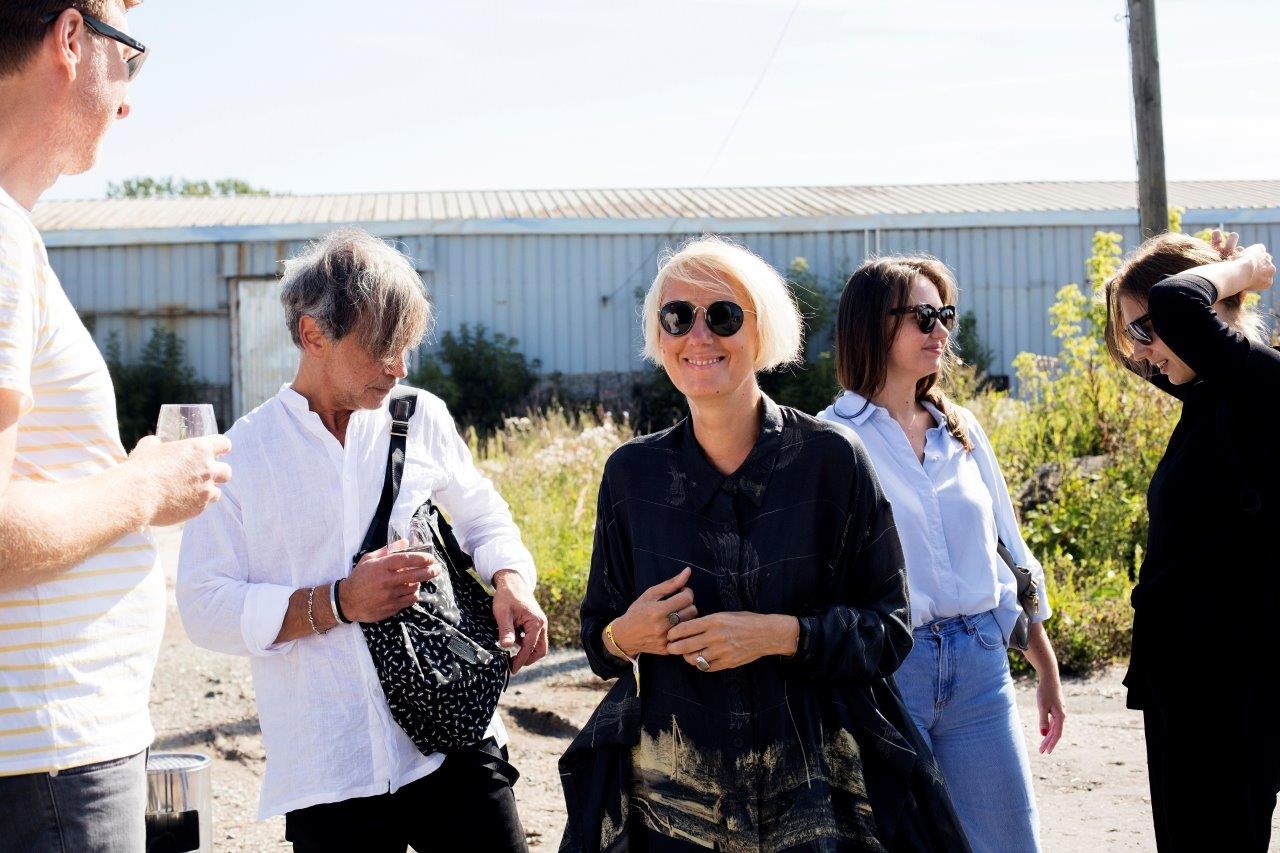 Inese Dābola
Anastasia Blokhina
Bridget Polk. Balancing Rocks and Rubble
Bridget Polk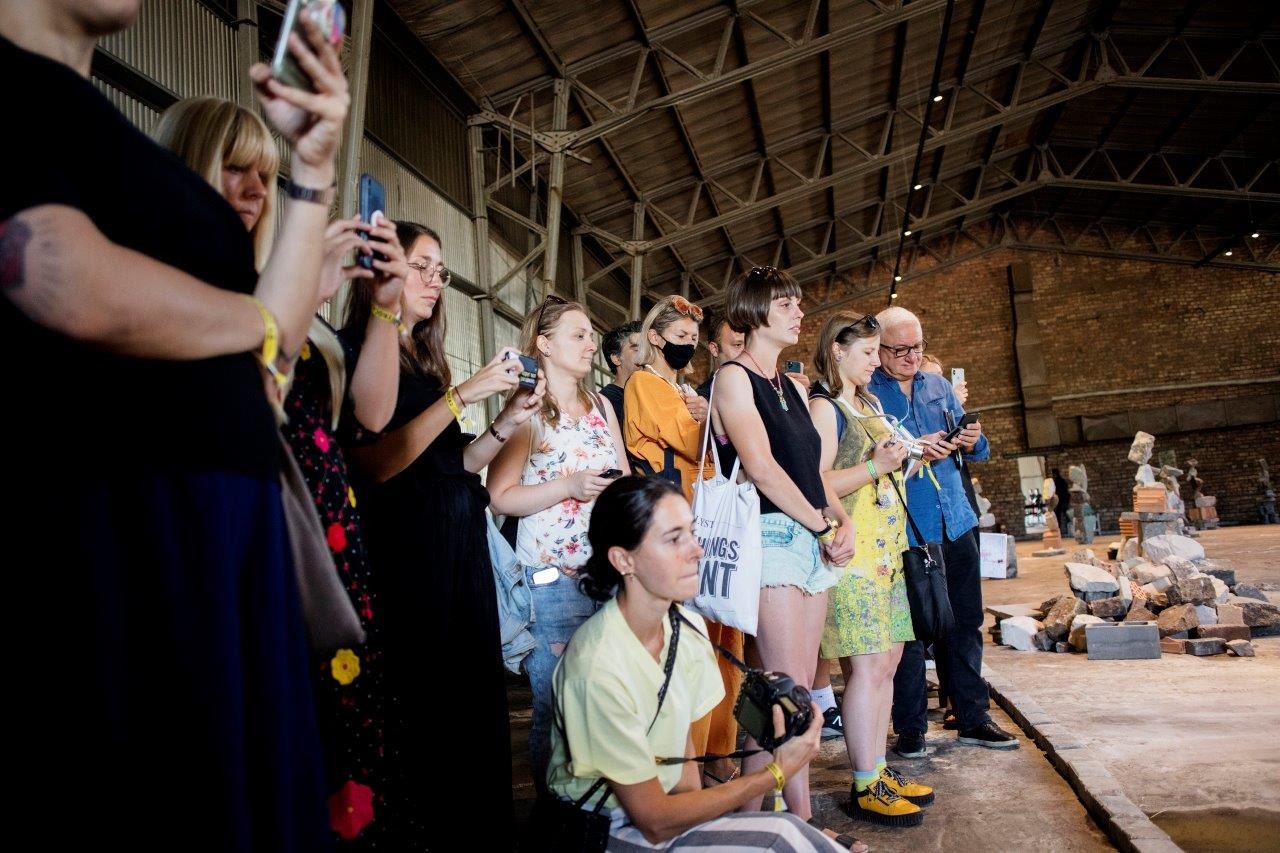 Bridget Polk. Balancing Rocks and Rubble
Rolands Pēterkops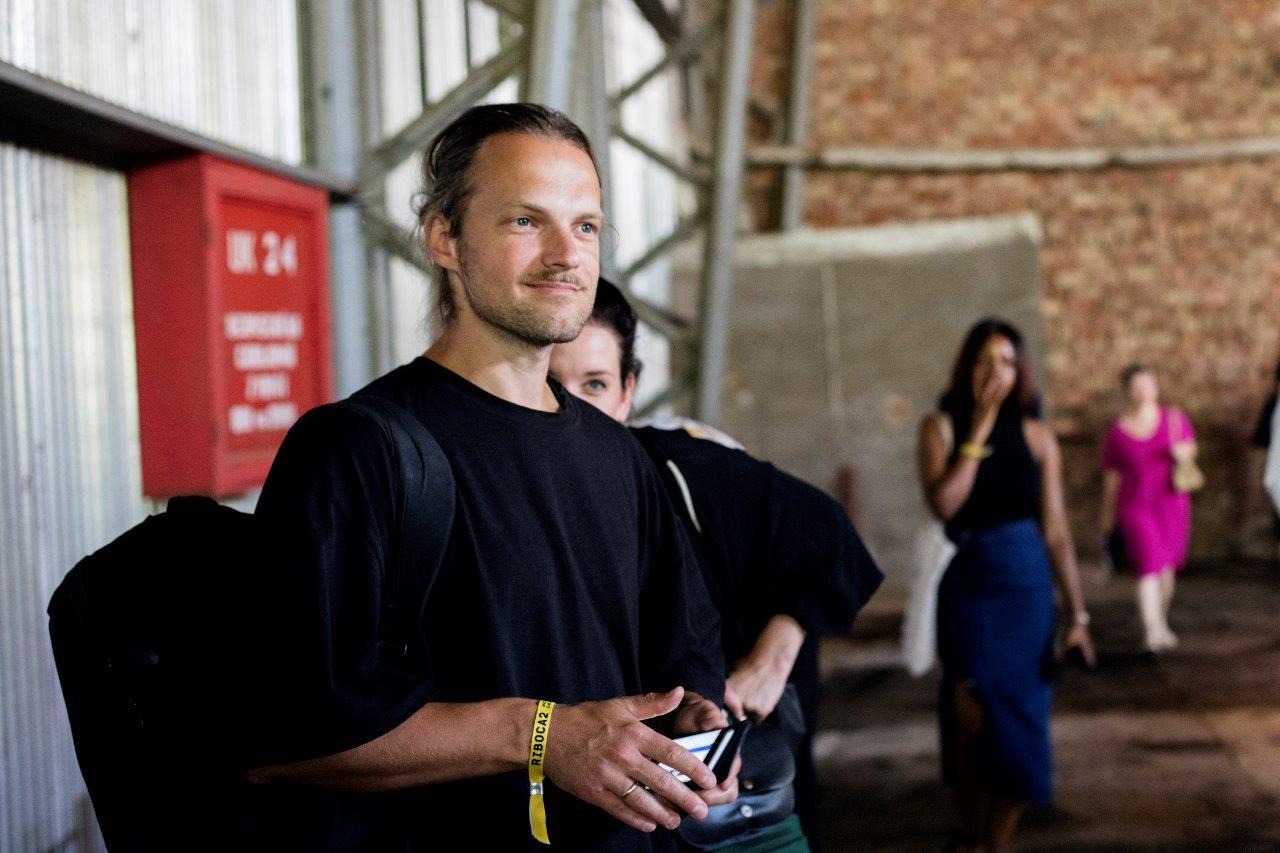 Anastasia Sosunova. Habitaball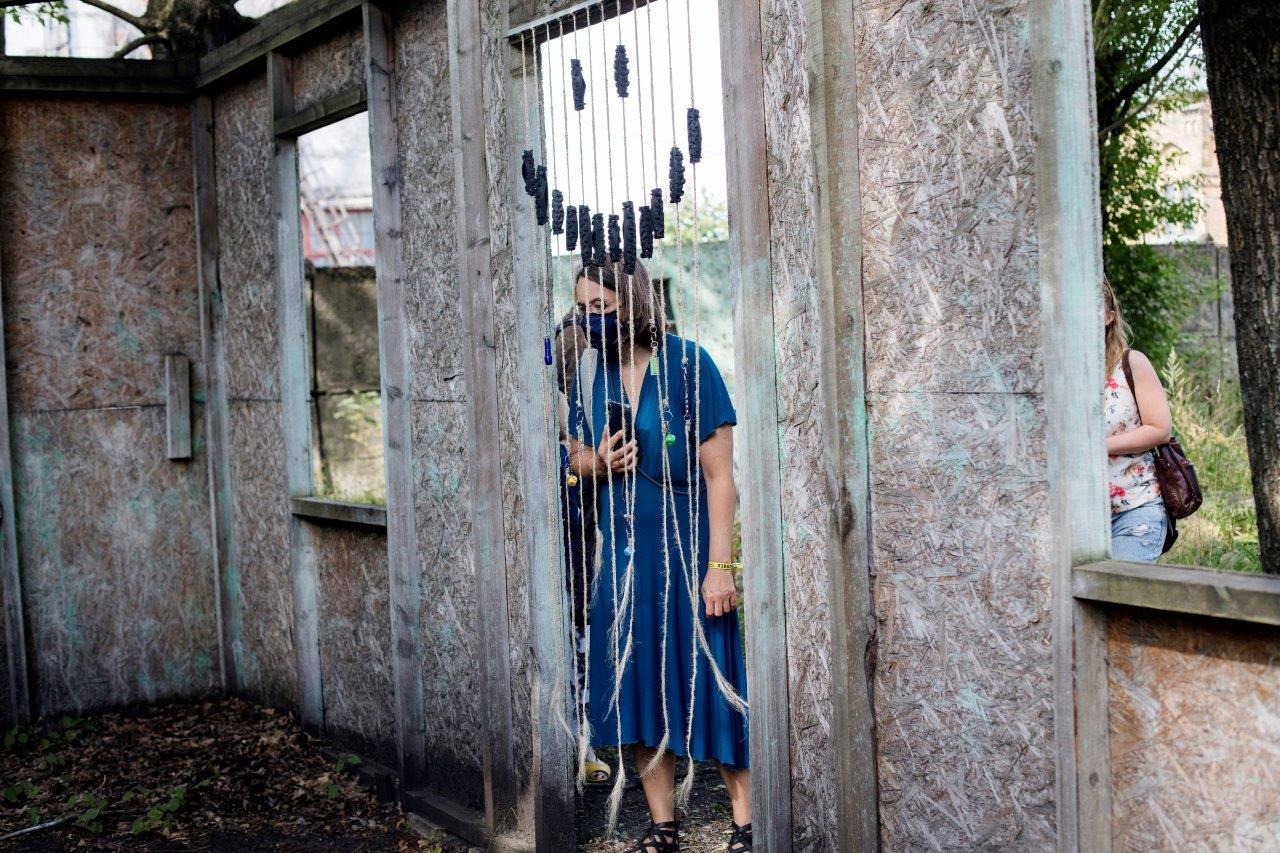 Anastasia Sosunova. Habitaball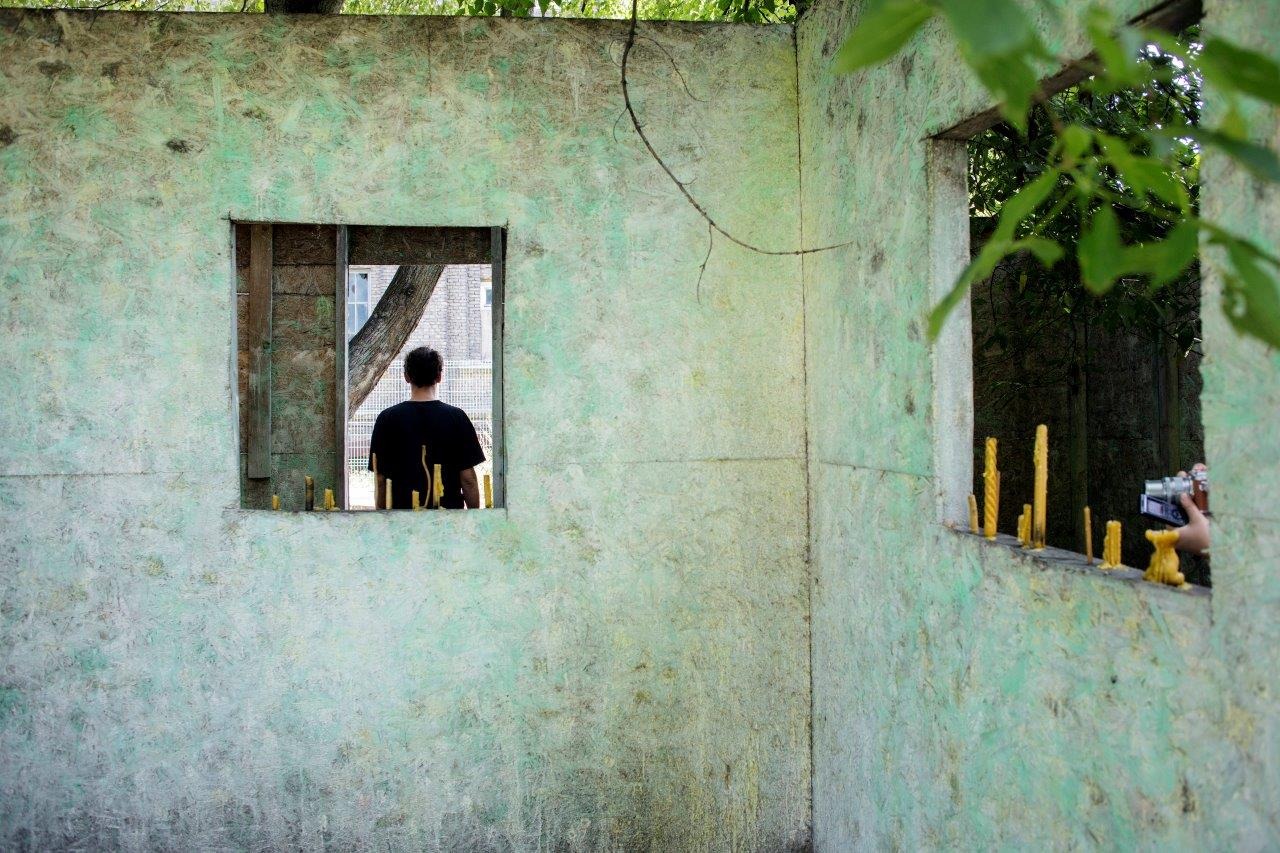 Anastasia Sosunova. Habitaball
Heinz Frank. DAS DRACHEN-NASHORN IM INNERSTEIN IST DAS RHINO ODER UMGEKEHRT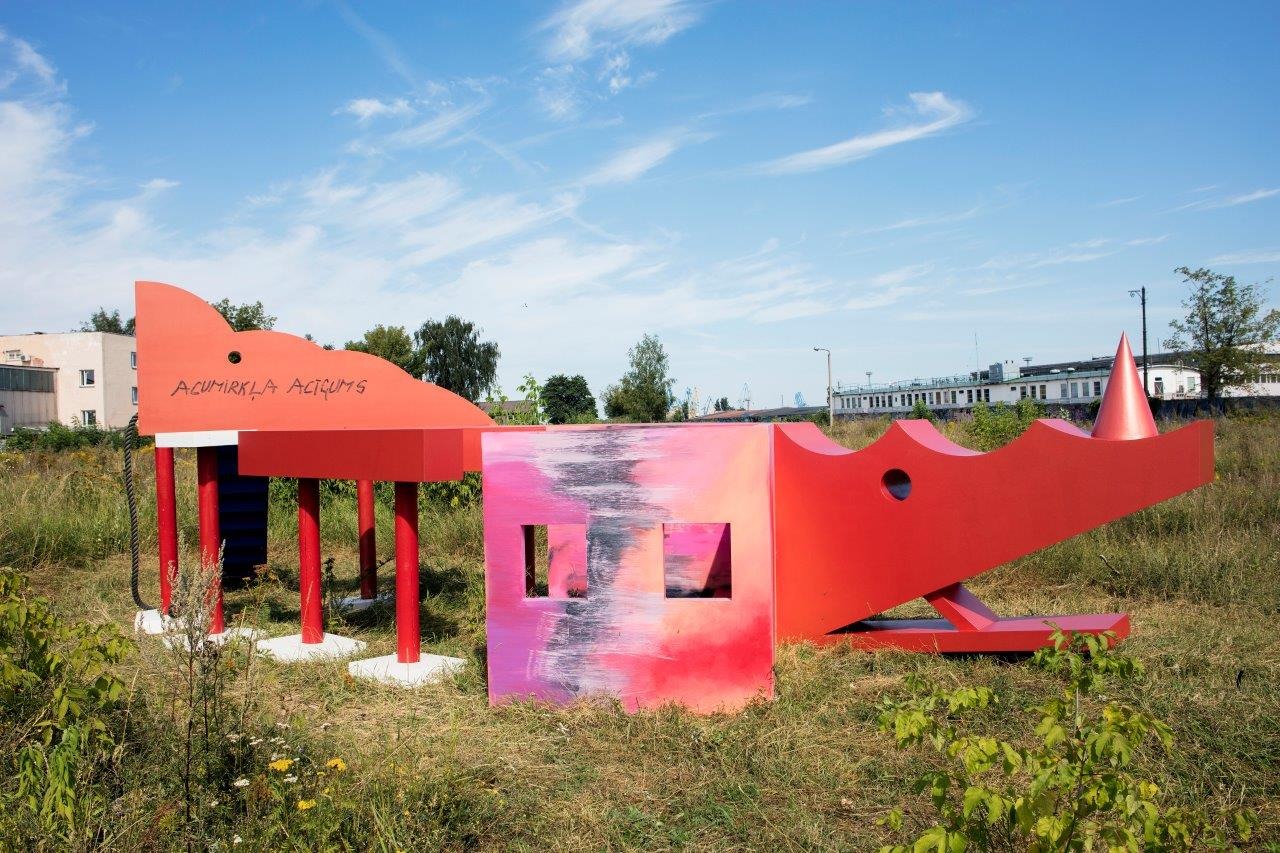 Heinz Frank. DAS DRACHEN-NASHORN IM INNERSTEIN IST DAS RHINO ODER UMGEKEHRT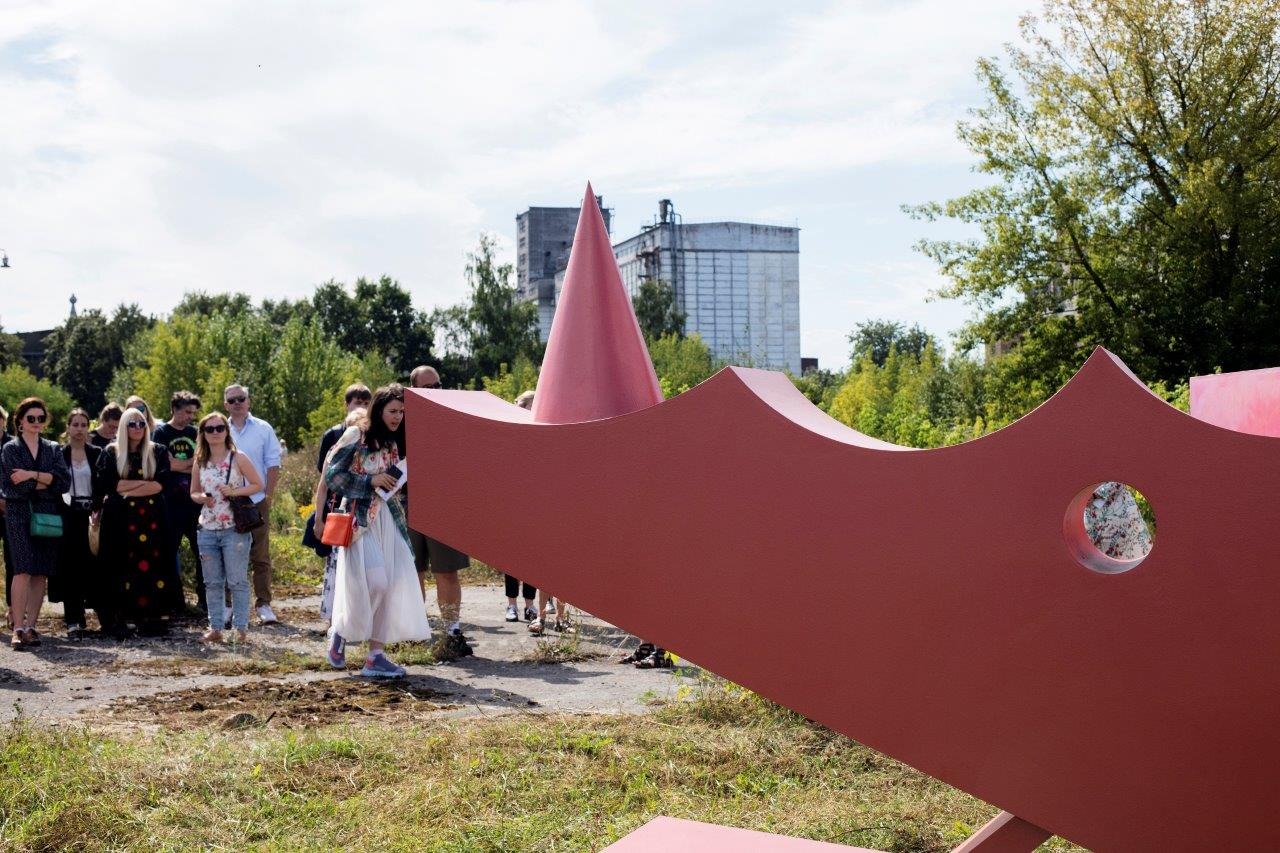 Heinz Frank. DAS DRACHEN-NASHORN IM INNERSTEIN IST DAS RHINO ODER UMGEKEHRT
Line Lapelyte/Mantas Patraitis. Currents
Rebecca Lamarche-Vadel and Mārtiņš Sirmais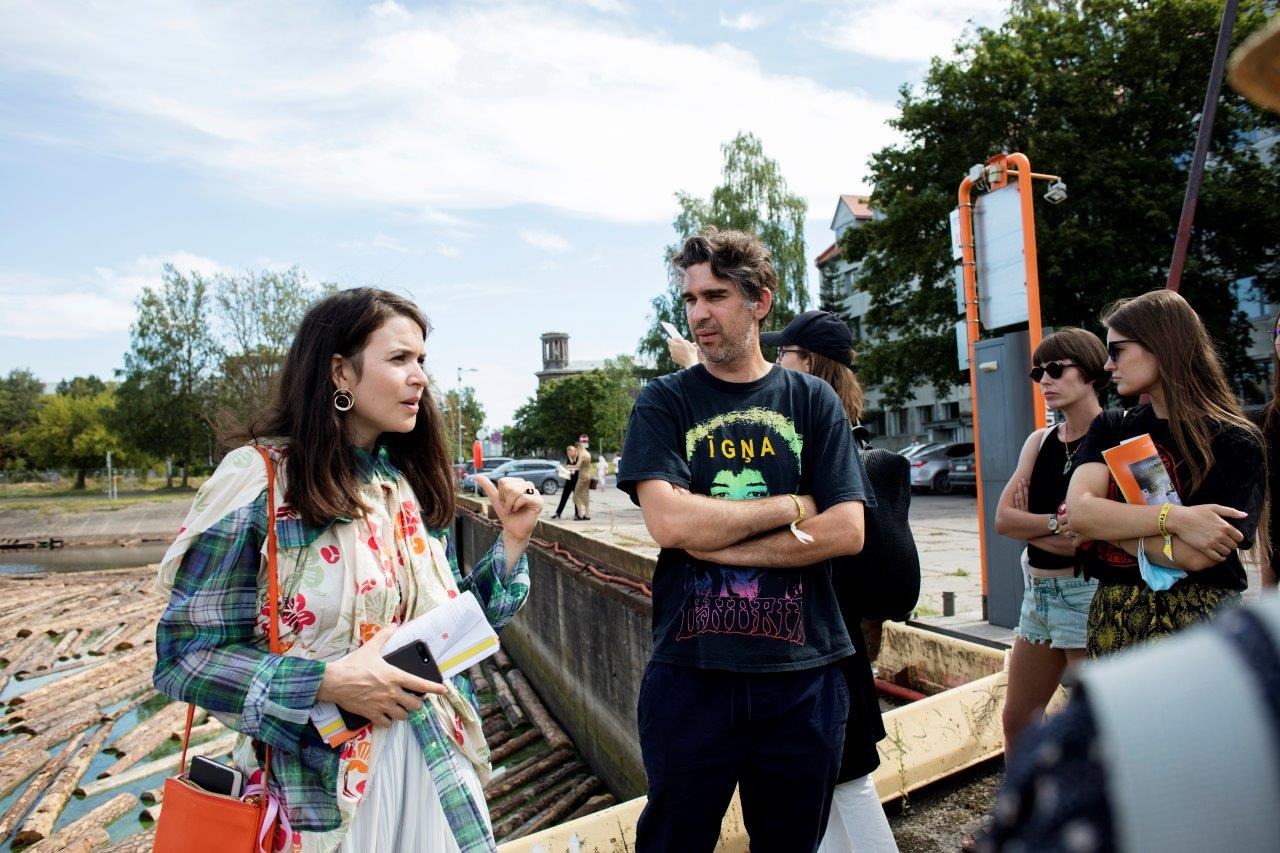 Miķelis Fišers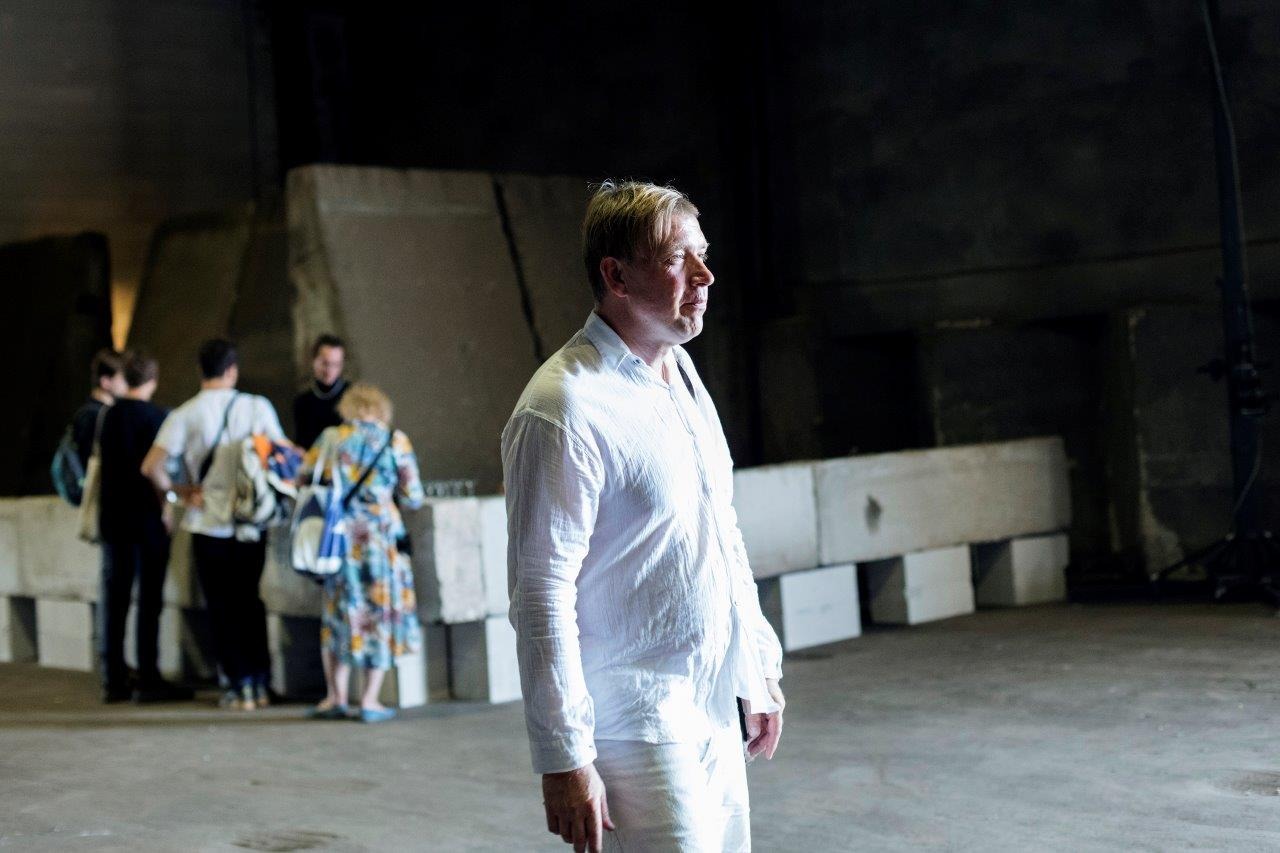 Pawel Althamer. Draftsmen's Congress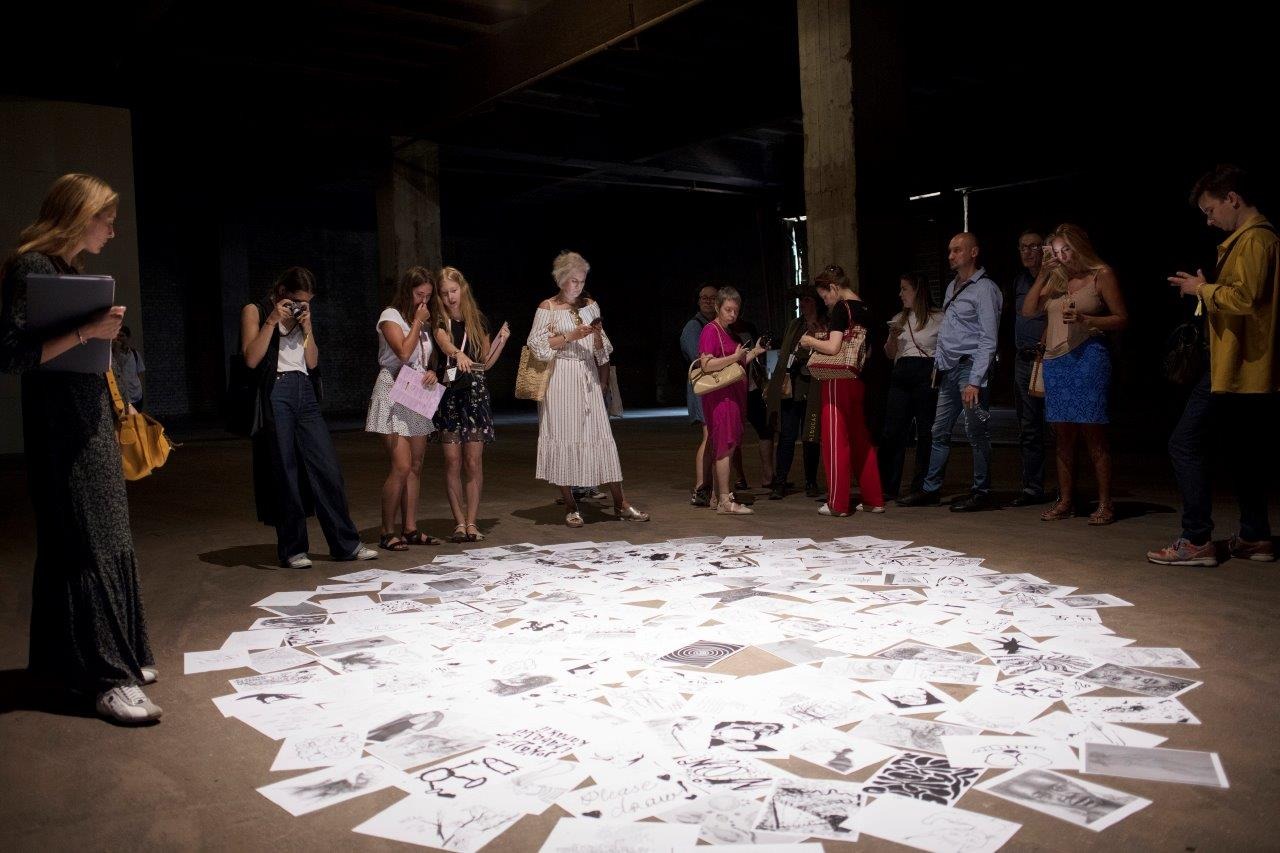 Katrin Hornek. A Landmass To Come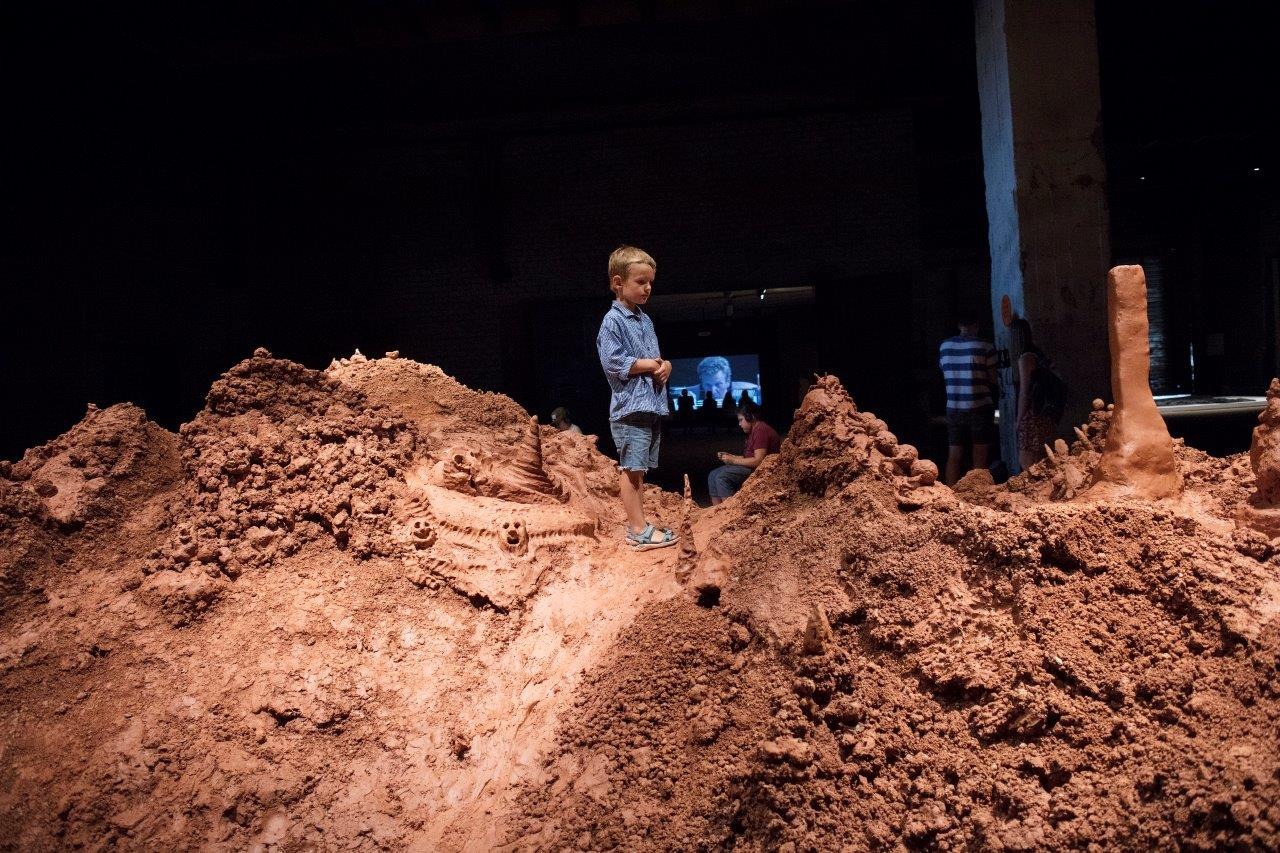 Nina Beier. Total Loss
Tomás Saraceno. Aerocene
Sarah Ortmeyer. Diabolus Mondial
Oliver Beer. Simply Rights / Unattained Goal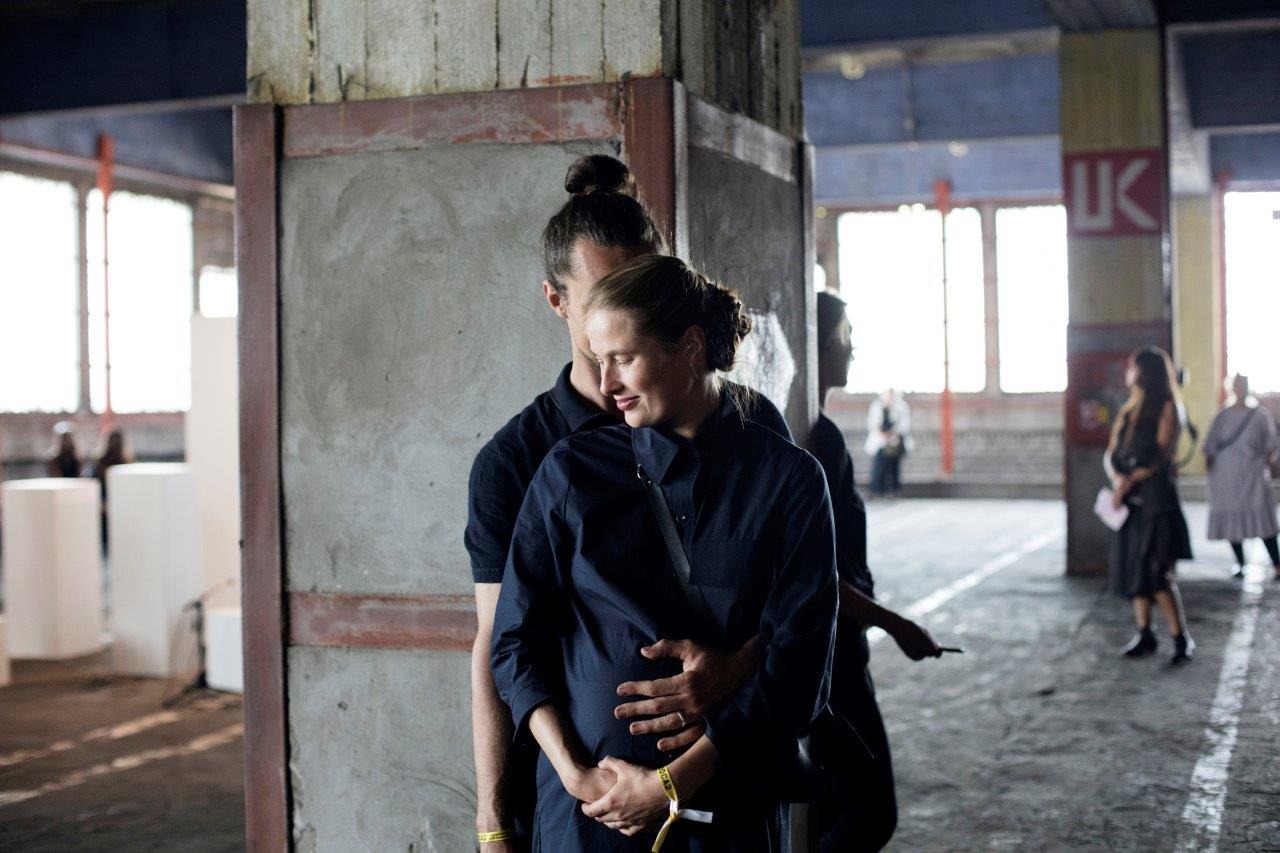 Dominika Olszowy. Yawn of a Sleepy Heart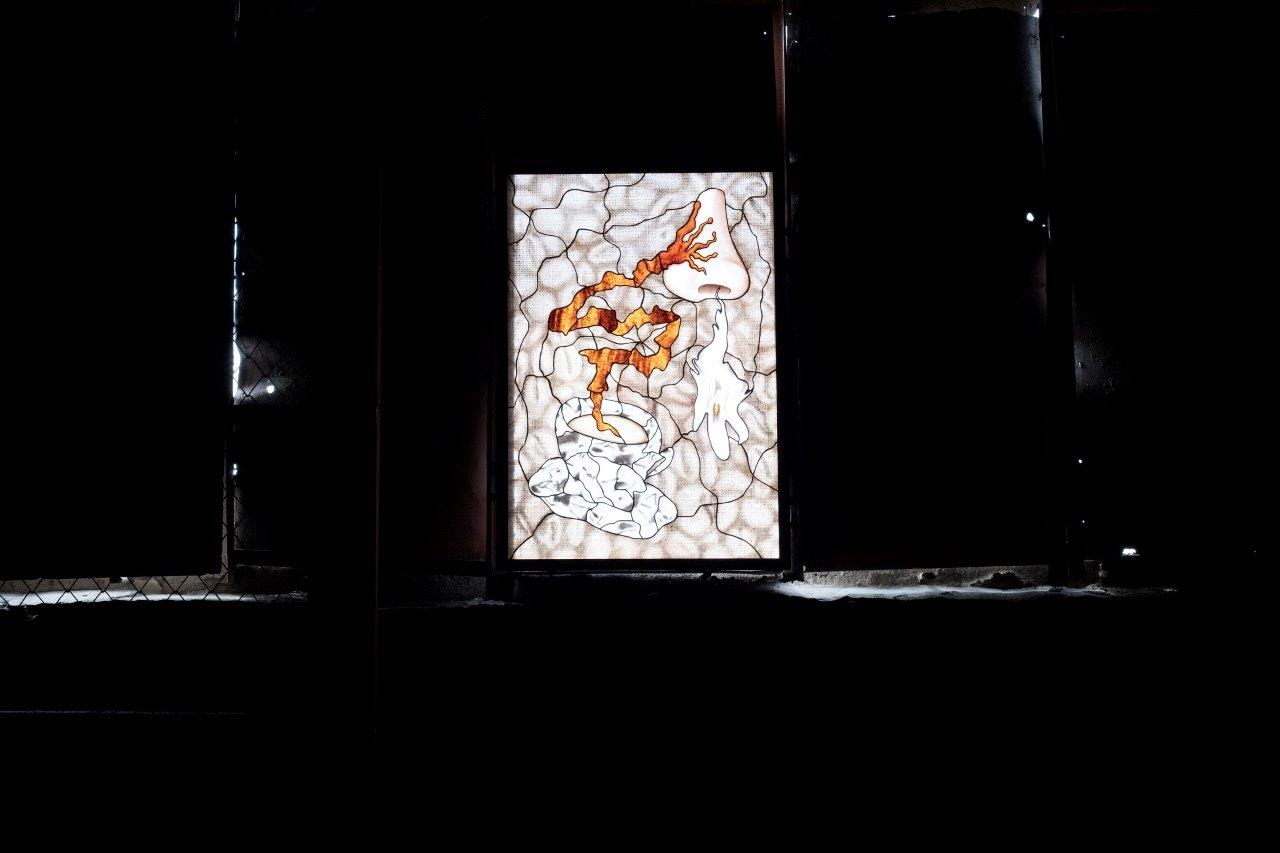 Daina Taimiņa. Dreams and Memories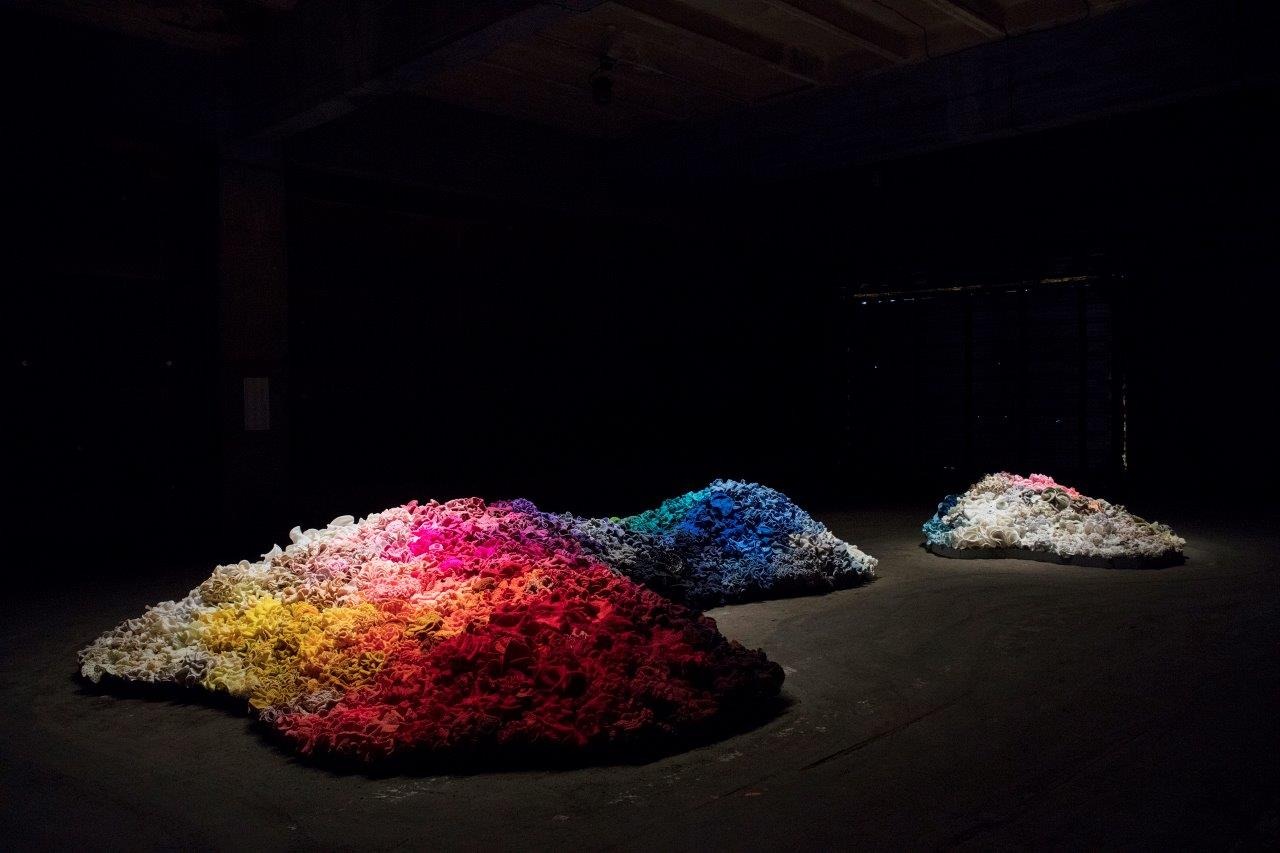 IevaKrish. Polemic of Two Metric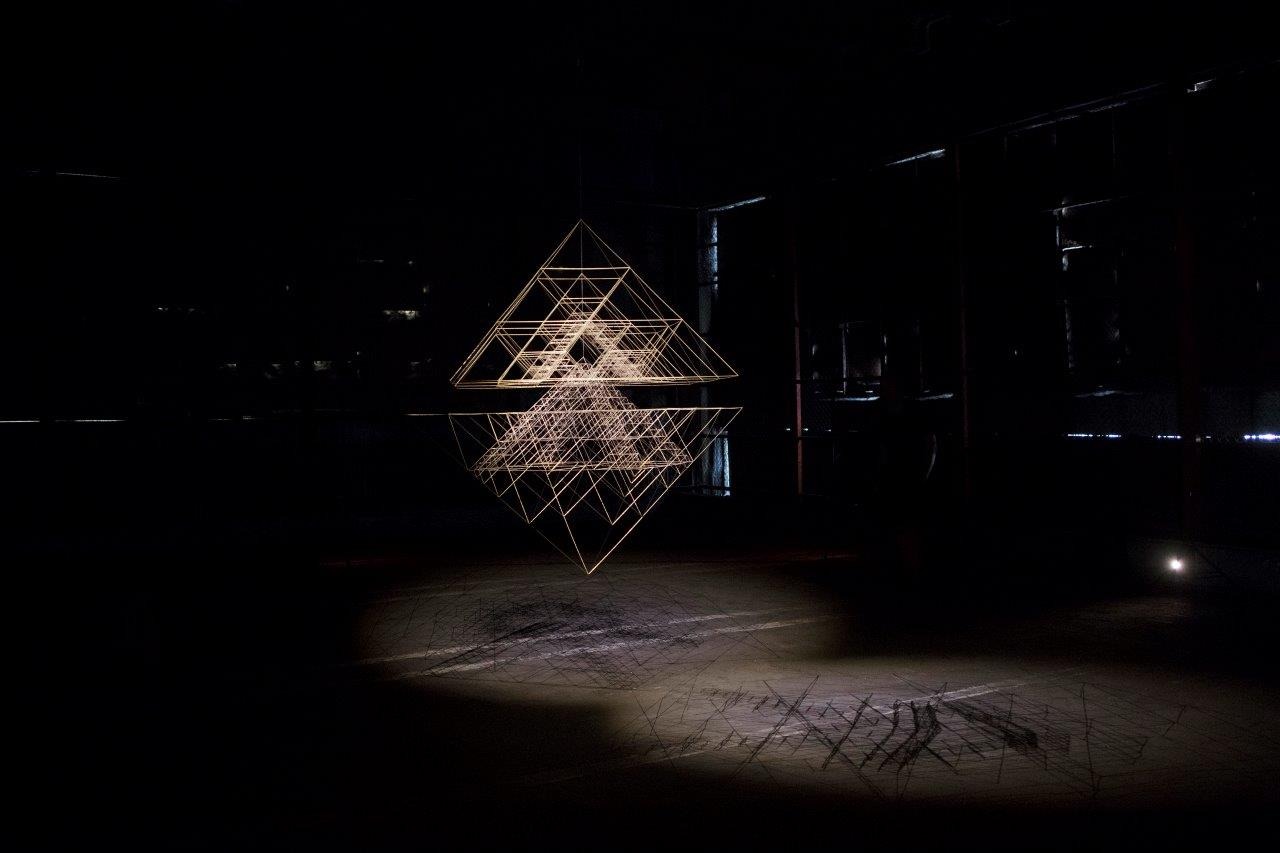 Jaanus Samma. Riga Postcards
Edith Dekyndt. Visitation Zone
Augustas Serepinas. Mudmen
Rolands Pēterkops in front of the work "Pattern"
MAREUNROL'S. Pattern
Miķelis Fišers. In-finity
Exhibition moderator in MAREUNROL'S dress
Krista&Reinis Dzudzilo
Olga Sivel
Rebecca Lamarche-Vadel and Tomas Saraceno