RIBOCA2 «and suddenly it all blossoms» transformed into a feature film
Premiere across London, Berlin, Paris, Moscow, Basel, and Riga from September 2021
In March 2020, plans for the second edition of the Riga International Biennial of Contemporary Art (RIBOCA2), a major international contemporary art event, were abruptly stopped by the rapid spread of COVID-19 just a few weeks before the opening. Chief curator Rebecca Lamarche-Vadel decided to transform the exhibition into a film set, reimagining the biennial as a feature film in anticipation of the closure of all public events in summer 2020. The resulting film was shot during the exhibition's three-week run. From September 2021, and suddenly it all blossoms will make its film debut across London, Berlin, Paris, Moscow, Basel, and Riga, and will subsequently be made available to online audiences.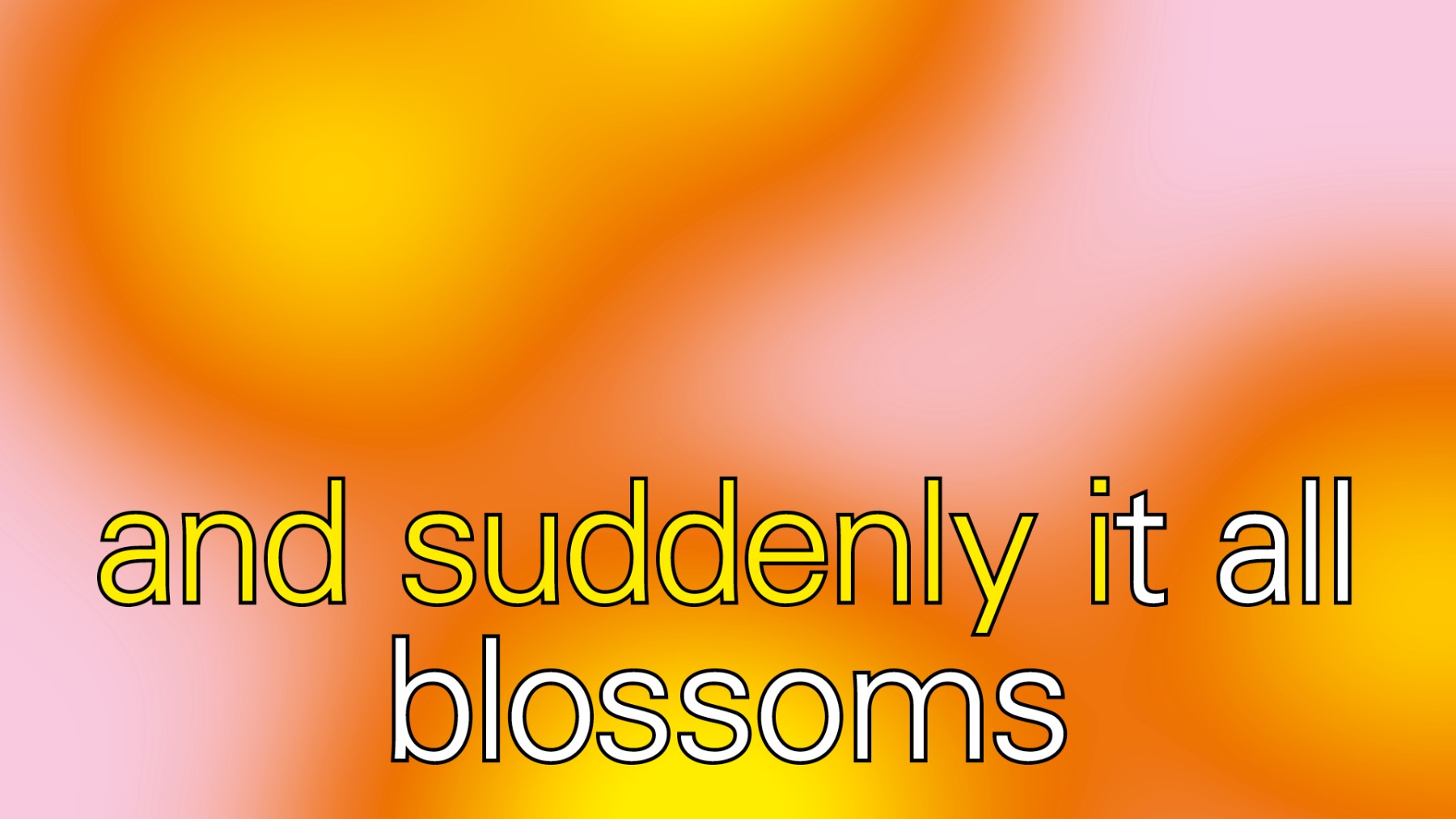 RIBOCA2, and suddenly it all blossoms, was developed out of the urgent pursuit for alternative perspectives and propositions to humanity's obsession for growth, expansion, and consumption. From 20 August – 13 September 2020, 46 international artists shared the abandoned and iconic industrial space of Andrejsala in Riga. The exhibition sought to reimagine the ways humans inhabit the world and to explore ideas for building conscious and inclusive relationships with an endangered planet.
Chief curator, artistic director and scriptwriter Rebecca Lamarche-Vadel invited the acclaimed Latvian film director Dāvis Sīmanis to co-direct the film, collaborating with his team including Andrejs Rudzāts as director of photography. Singer and songwriter LAFAWNDAH created the film's soundtrack, guiding viewers through the story.
Lina Lapelytė and Mantas Petraitis, Currents, 2020, site-specific istallation on water, pine logs, sound, performance. Supported by PATA Timber. Courtesy of the artists, commissioned by the 2nd Riga International Biennial of Contemporary Art, RIBOCA2. Photo credit: Film and suddenly it all blossoms
Rebecca Lamarche-Vadel comments: "From its inception, the Biennial exhibition was about the possibility of reenchantment. Not to wish for another world, but to build renewed and constructive relationships within the endangered world we inhabit. When the epidemic started and our original plans collapsed, there was no option but to accept this situation and grow from it. The partly finished exhibition, the absent works, the aborted scenography, the transformation of the exhibition into a film set, and the film itself, are the children of this event. The experience was incredibly intense, yet opened so many horizons, giving us the chance to make the project resonate even more with the challenges we are facing today and their urgent call for reinvention."
Works by Pawel Althamer, Kristaps Ancāns, Félicia Atkinson, Alex Baczynski-Jenkins, Nina Beier, Oliver Beer, Hicham Berrada, Dora Budor, Eglė Budvytytė, Valdis Celms, Edith Dekyndt, Erika Eiffel, Vija Eniņa, Miķelis Fišers, Heinz Frank, Cyprien Gaillard, Bendik Giske, Honkasalo-Niemi-Virtanen, Katrin Hornek, Marguerite Humeau, Pierre Huyghe, IevaKrish, Mikhail Karikis and Uriel Orlow, Agnese Krivade, Lina Lapelytė and Mantas Petraitis, Eva L'Hoest, Hanne Lippard, Mikhail Maksimov, MAREUNROL'S, Berenice Olmedo, Dominika Olszowy, Sarah Ortmeyer, Philippe Petit, Bridget Polk, Ugo Rondinone, Jaanus Samma, Tomás Saraceno, Augustas Serapinas, Timur Si-Qin, Nikolay Smirnov, Anastasia Sosunova, Daina Taimiņa are featured.
RIBOCA2 Territory view, Andrejsala. Still from the film and suddenly it all blossoms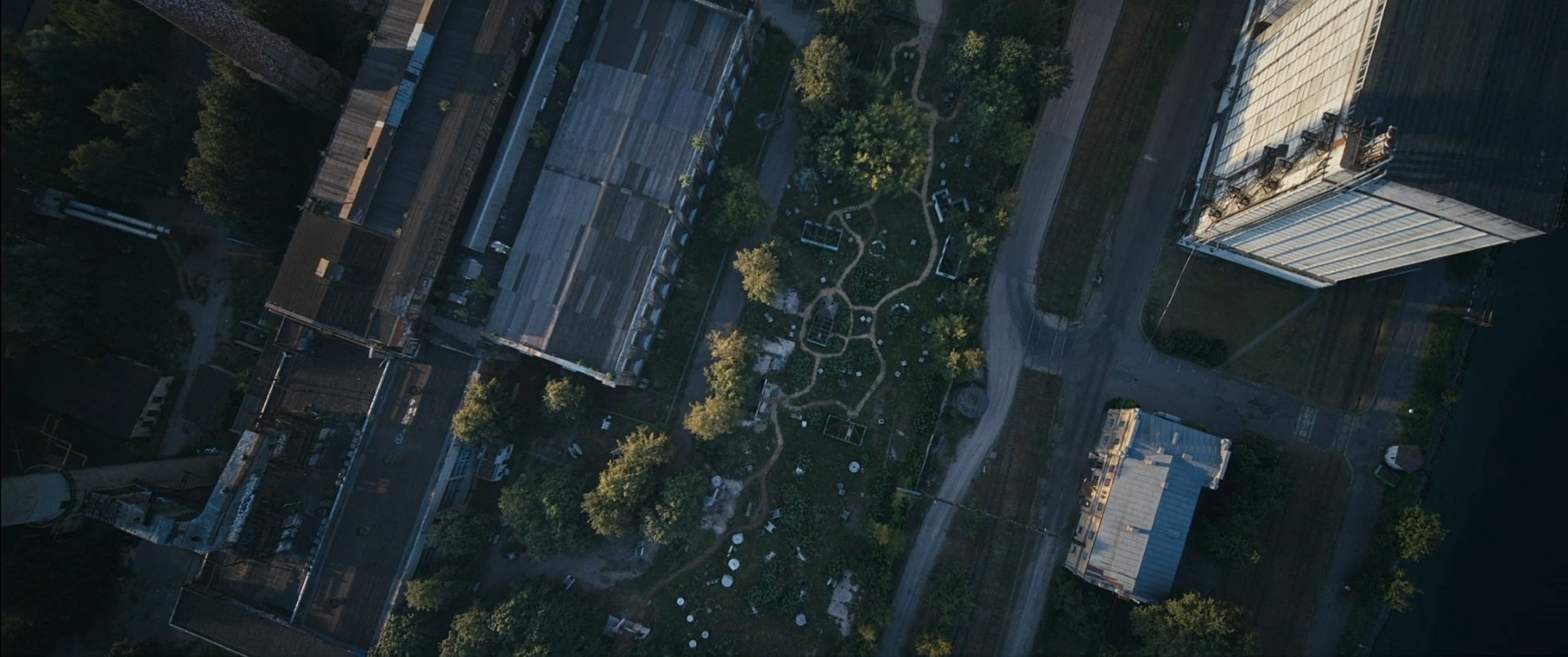 The film will be premiered in Moscow at the Garage Museum as part of The Art Newspaper Russia Film Festival (15 September); and in Basel at the Stadtkino Basel as part of the Art Basel Film Program (23 September). The premiere in Latvia will then take place during Riga International Film Festival (Riga IFF) on October 17. In November, the film travels to Berlin's KINDL Center of Contemporary Art (3 November) before finally being shown in Paris at the Lafayette Anticipations – Fondation Galeries Lafayette (9 November). This Autumn the film will also be premiered in London and Baltic countries.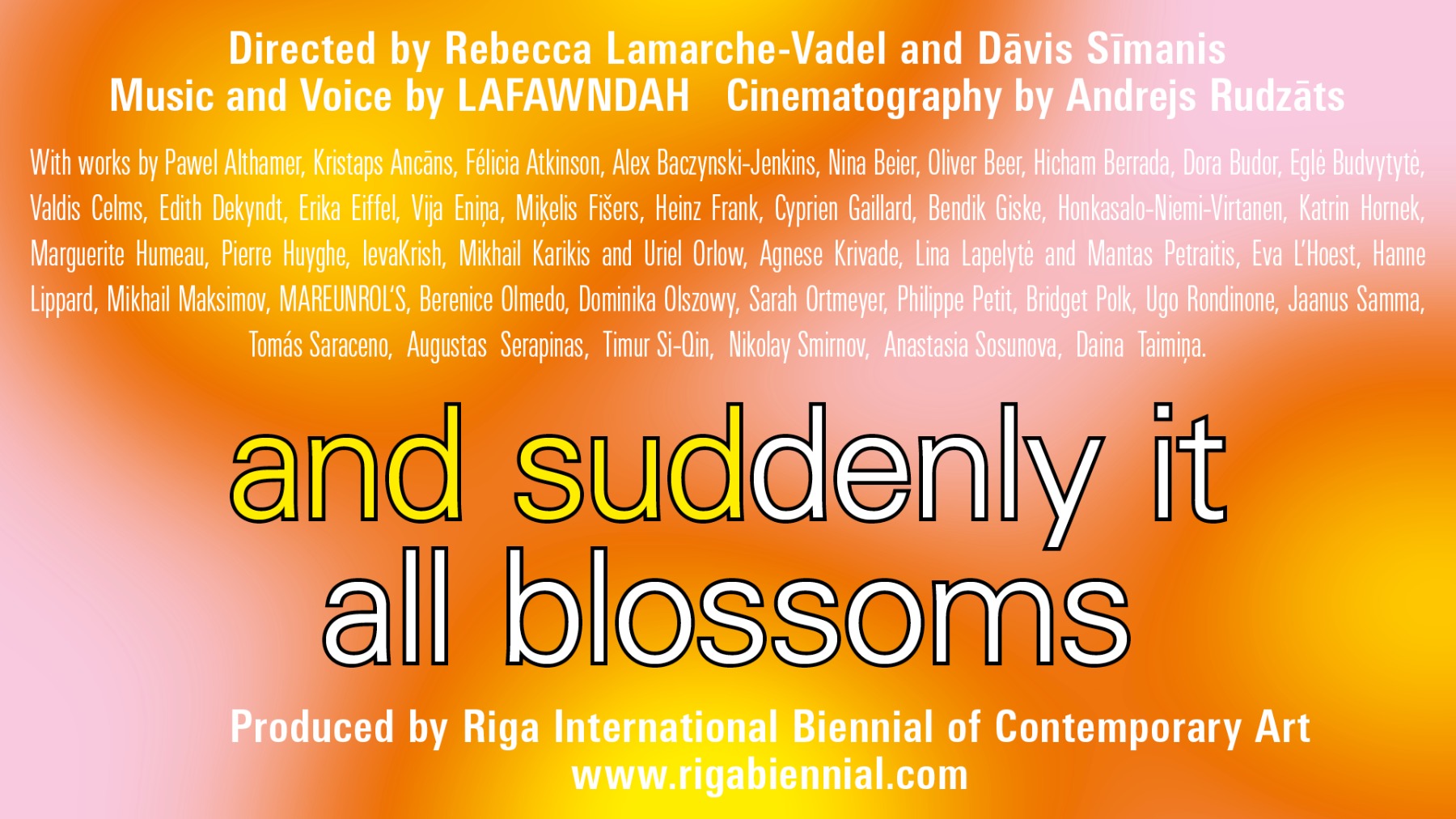 and suddenly it all blossoms | Synopsis
The film and suddenly it all blossoms is a journey through the complexities of our time, shifting between hopes, desires, and doubts around our present moment. It follows a voice whose perspective on our disconcerting global situation unfolds as a meditation, guided and prompted by the exhibition's artworks. The set itself - a Tarkovskian ecosystem of a decommissioned power station, an abandoned paintball field, warehouses, bird colonies, cruise ships and railway lines amongst empty lots and wastelands - exists as a metaphor for the ruptures of Soviet ideals and capitalist hopes. Presented as one continuous shot, the film is a reflection of standing on thresholds in a world suspended between old and new times. The drifting narrative remains tied closely to its setting, learning and growing from the Latvian and Baltic context, where 'worlds have ended' many times over through centuries of occupations, wars and economical upheavals, rebirths, and reinventions.
Technical details
and suddenly it all blossoms, 2021, Latvia, 1 h 20 min
Directors: Rebecca Lamarche-Vadel, Dāvis Sīmanis
Director of photography: Andrejs Rudzāts
Script: Rebecca Lamarche-Vadel
Sound: LAFAWNDAH
Language: English (with English, Latvian, Russian, French or German subtitles)
Title image: Anastasia Sosunova, Habitaball, 2020, Site-specific installation.
Courtesy of the artist, commissioned by RIBOCA2. Courtesy of the Riga International Biennial of Contemporary Art.
Photo: Film and suddenly it all blossoms