What artists are doing now
Arterritory.com is launching an inspiration and mutual solidarity project for the creative industries
In the current situation, clearly our top priority is to take care of our families, friends and fellow citizens. Nevertheless, while public life is paralyzed and museums, galleries and cultural institutions are closed, in many of us neither the urge to work nor the creative spark have disappeared. In fact, quite the opposite is happening in what is turning out to be a time that befits self-reflection and the generation of new ideas for the future. Although we are at home and self-isolating, we all – artists, creatives and Arterritory.com – continue to work, think and feel. As a sort of gesture of inspiration and 'remote' mutual solidarity, we have launched the project titled What Artists Are Doing Now, with the aim of showing and affirming that neither life nor creative energy are coming to a stop during this crisis. We have invited artists from all over the world to send us a short video or photo story illustrating what they are doing, what they are thinking, and how they are feeling during this time of crisis and self-isolation. All artist stories will be published on Arterritory.com and on our Instagram and Facebook accounts. We at Arterritory.com are convinced that creativity and positive emotions are good for the immune system and just might help us better navigate through these difficult times.
Our first feature in this series is a look at British designer Julian Mayor's workshop in Doncaster. The video and photos were taken in the last few days. He says of his current state of mind:
'This is a time of reflection; we are trying to work as normal for as long as possible, but of course we are worried, particularly for older people. I just hope that we will care and think about each other more; the world is more connected than ever and our fates are intertwined.'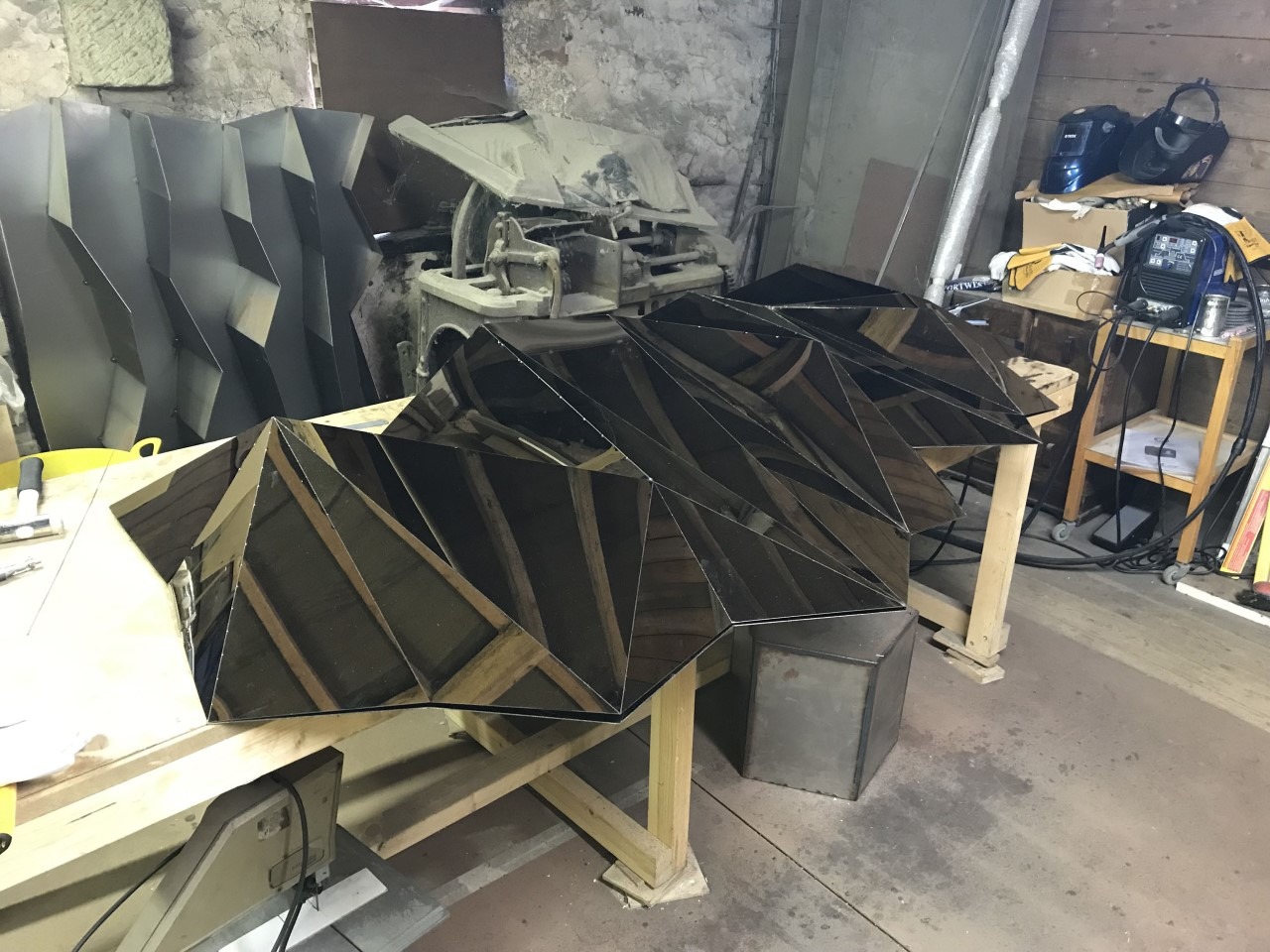 *
Artist and designer Julian Mayor lives and works in East London. His work is inspired by the possibilities offered by computers in combination with industrial design and craftsmanship skills. He describes his style as 'techno-craft' and counts himself among the generation that does not consider technology and the trades as competition but rather as allies. The objects Mayor creates have a technological sensibility yet challenge the boundaries and standards of industrial design. His work has been shown at the Victoria and Albert Museum in London, the Rossana Orlandi Gallery in Milan, and the Twenty First Gallery in New York City; his sculptural benches made of stainless steel can be found in the park behind Tate Britain. His artwork (chair Fernando (2011)) was included in the exhibition The Chair as Artwork. The Galila's Collection, Belgium, which was on view at the Latvian National Museum of Art in Riga in April 2019.