What Artists Are Doing Now. Susan Kleinberg in New York
An inspiration and mutual solidarity project for the creative industries
At the focus of the What Artists Are Doing Now project is the creative person, their thoughts on this peculiar time, and their visions of the future and art. Arterritory.com began this series as a pandemic initiative with the aim of showing and affirming that neither life nor creative energy are coming to a stop during this crisis. We have invited artists from all over the world to send us a short video or photo story illustrating what they are doing, what they are thinking, and how they are feeling during this time of crisis.
Although we are immensely happy that in many places around the world museums and galleries are once again opening their doors to visitors, all of our lives have significantly changed and, most likely, will never be quite like they were before. Today, the importance of art in the lives of virtually everyone has doubtlessly intensified, for artists are visionaries who can inspire those around them as they simultaneously do their part in providing solutions to global problems.
From her studio New York-based artist Susan Kleinberg answers a short questionnaire by Arterritory.com:
Are you working on any projects right now in your studio? If so, could you briefly describe them?
I've been combatting by working, as it's become increasingly clear this is what I know best to do. When this time period began, I thought a piece I did about courage, "FEAR NOT", "NON TEMERE," might be a contribution.
The piece is conversations, about courage, ranging from Gore Vidal to Cong. John Lewis, Sally Ride, Madeline Albright, Albanian refugees, Susanna Agnelli, fish vendors, gondoliers, Clinton, close to the Pope, General Schwarzkopf…
It was made in response to how to deal with the incomprehensible.
First shown at the Venice Biennale 2001, then PS1/MoMA, Museum of Fine Arts Buenos Aires, Fondazione Sandretto Re Rebaudengo…
In these months it has generated considerable exchange, responses quite different from when it was first presented.
As the days have gone on, like so many others, I have grasped at brighter moments, trying to find something to do with the horror, the doubt, the extremity of an unknowable threat without end.
LEAP! – my newest piece, began with my happiness at hearing the rumor of the dolphins in Venice, albeit untrue; the goal to construct a leap in every way, as we go forward, how we go forward, how we must question – and the energy, the joy, the possibility of a leap. The footage in the first segment is actual, then a leap - an offer of a moment of wonder.
It's been a most unexpected platform of lots of exchange.
Since then I've been making drawings, lots of them, just rolling out — evolving vastly in what they tap with each day's news and turmoil. They've become a mode to integrate and to see, sometimes quite surprisingly, what is running through.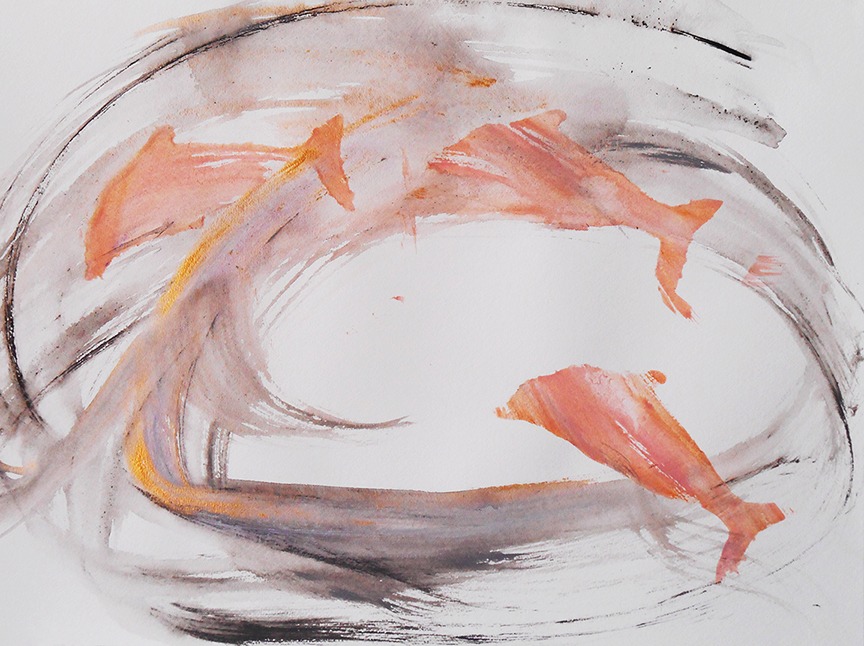 What is your recipe for survival in those difficult and challenging times?
My recipe for survival has been a hard-won battle — with myself — to curtail engagement with the news — hitting from every side — to aim towards peace; if you're really lucky, tapping lots of capacity — to joy and beauty. And not to be too hard on yourself or others. Being upset, feeling disempowered, depressed, frightened, are very fair reality-based sentiments these days.
What is something that we all (each of us, personally) could do to make the world a better place when this pandemic comes to an end? And what is the main lesson the art world should learn from all this?
I made "FEAR NOT" to communicate the kind of knowledge one learns in extreme situations without others having to endure them. Now there's been a plurality of endurance. To keep sensitivity, kindness, critical thoughtfulness, social equity, generosity… will be a trick. The biological imperative of survival speaks against it and the art world has surely become part of this imperative. The best I can think of in regard to the art world's evolution is that with less scene we might have more art: Art engaging broadly, fabulously, contributingly, in a world where a glimmer of where value lies might seep through.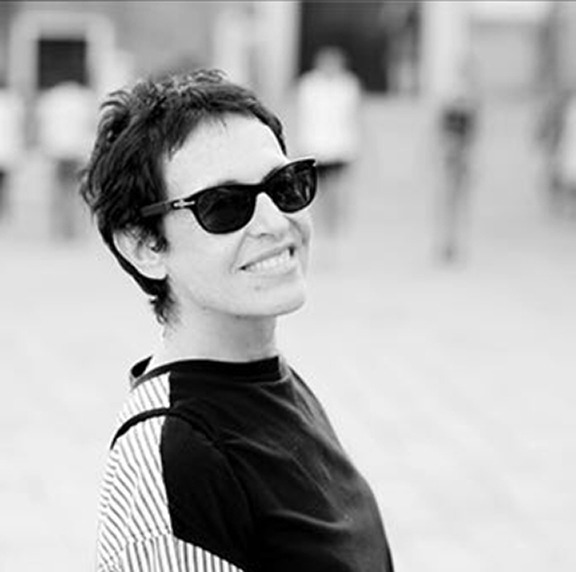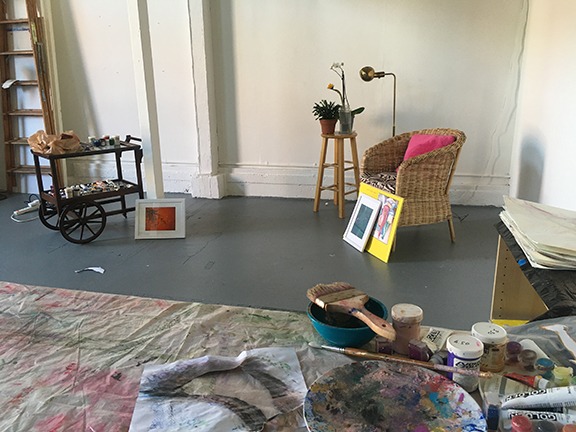 ***
Susan Kleinberg is a New York-based artist whose work has been shown in the Venice Biennales of 1995, 2001, 2011, 2015 and 2017 — the last three at the Palazzo Fortuny in the exhibitions "Tra" in 2011, "Proportio" in 2015 and "Intuition" in 2017. Her work has been seen at PS1/MoMA; the Museum of Modern Art; Museo Nacional de Bellas Artes in Buenos Aires; Akbank, Istanbul Biennial; MAXXI Rome; Fondazione Sandretto Re Rebaudengo; Pulkovo Observatory in St. Petersberg; Museum of Modern Art, Buenos Aires; Museo dal Chiostro del Bramante, Rome; Total Museum in Seoul, South Korea; Alliance Francaise, 2013; NIMAC, Nicosia, Cyprus in 2011 and 2013. She has been a visiting artist at the American Academy in Rome.
A major retrospective of her video installations from 2001 to 2017, Equilibrium and Disequilibrium, was shown at the Açıkekran Museum in Istanbul in 2017.
In 2019, "Tierra Sin Males" (2009), a video piece based on a highway sign near the U.S.-Mexico border warning drivers not to hit immigrants as they flee across the road, was shown at the Mexican Consulate in Los Angeles.
Her latest video installation piece, HELIX, developed with the scientific team of the Louvre in April 2018, premiered at the Museo Internazionale Delle Marionette in Palermo, Italy, coinciding with Manifesta 18. HELIX was shown at the Venice Biennale 2019.
Complete information about her work may be found at www.susankleinberg.com