What artists are doing now. Austrian artist Andrea Bischof in Vienna
An inspiration and mutual solidarity project for the creative industries
In the current situation, clearly our top priority is to take care of our families, friends and fellow citizens. Nevertheless, while public life is paralyzed and museums, galleries and cultural institutions are closed, in many of us neither the urge to work nor the creative spark have disappeared. In fact, quite the opposite is happening in what is turning out to be a time that befits self-reflection and the generation of new ideas for the future. Although we are at home and self-isolating, we all – artists, creatives and Arterritory.com – continue to work, think and feel. As a sort of gesture of inspiration and 'remote' mutual solidarity, we have launched the project titled What Artists Are Doing Now, with the aim of showing and affirming that neither life nor creative energy are coming to a stop during this crisis. We have invited artists from all over the world to send us a short video or photo story illustrating what they are doing, what they are thinking, and how they are feeling during this time of crisis and self-isolation. All artist stories will be published on Arterritory.com and on our Instagram and Facebook accounts. We at Arterritory.com are convinced that creativity and positive emotions are good for the immune system and just might help us better navigate through these difficult times.
From her studio in Vienna, Austrian artist Andrea Bischof answers a short questionnaire by Arterritory.com:
Are you working on any projects right now in your studio? If so, could you briefly describe them?
Currently, twelve of my large canvases are exhibited in Kunstraum Nestroyhof in Vienna. Since the government closed all public spaces, I created a short video last week with the help of Robert Schaberl to give people an insight into the exhibition. This can be accessed using the link.
Recently, I realised a wall painting in the format 2.5 x 6 metres for a private commission in Vienna. I named it Smile. At the present time, I am working on a canvas I have been commissioned to paint for a couple in Berlin as a wedding present. It is challenging to visualize my art in a room I was never able to visit due to the closure of borders. I have been working with the couple closely to familiarize myself with the wall the painting is designated for.
I used the excess time of the last weeks to look back on and organize my work of the last year. Yesterday I framed art I painted last autumn in Venice where I studied the Venetian light atmosphere and the colours of Tiepolo. Looking back allows me to appreciate the development of my work and get new ideas.
What is your recipe for survival in a time of almost only bad news?
I try not to listen too much to the news and focus instead on my artwork. Colour is my passion and painting gives me a feeling of freedom and peace, an effective antidote for the current situation. As I am painting, I feel force and delicacy in equal measures. I think good artwork is always in communication with things that have been and will be. Art should be a window to somewhere else where the new and unexpected can happen. One of my paintings in the current exhibit has the title Aufwind, which is wind that carries you up and won't let you down. I think it symbolizes a good mentality for our time.
What is something that we all (each of us, personally) could do to make the world a better place when this disaster comes to an end? It is clear that the world will no longer be the same again, but at the same time...there is a kind of magic in every new beginning.
This time shows us how fast things can change and that a lot of habits we were relying on every day were in fact unnecessary. As much as the virus impacts us negatively, nature gets a break from the harmful sides of society, and so do we. On my walks to get outside from time to time, I notice that the air is much cleaner and it is so quiet. I am being urged to appreciate the essential: good friends, good art, fresh air, clean windows. I am hopeful that the crisis pushes people to be more aware of their responsibility to take care of their fellow humans and the environment. I wish we humans will have learned to act more humanely when this comes to an end.
The art world and the culture sector is one of the most affected. What is the main lesson the art world should learn from all this? How do you imagine the post-apocalyptic art scene?
Artists are visionaries. Our work is there to touch the soul. In the last decades the art world has been very much directed by the art market. I would wish for more diversity and less uniformity. Diversity is a great strength of art, and in addition to the major art institutions, we need more opportunities for emerging artists to exhibit and intermingle in order to influence each other. More space for art!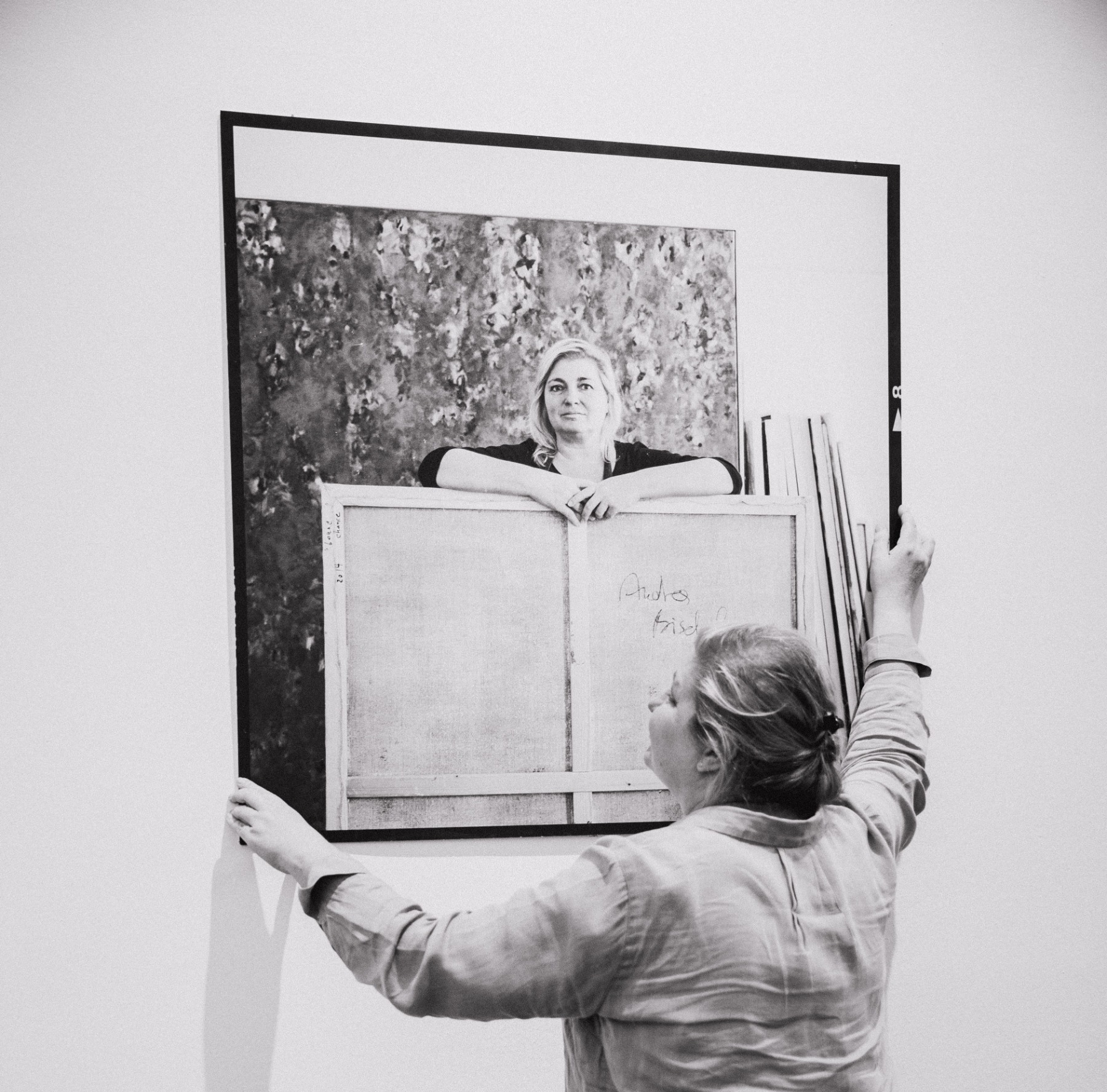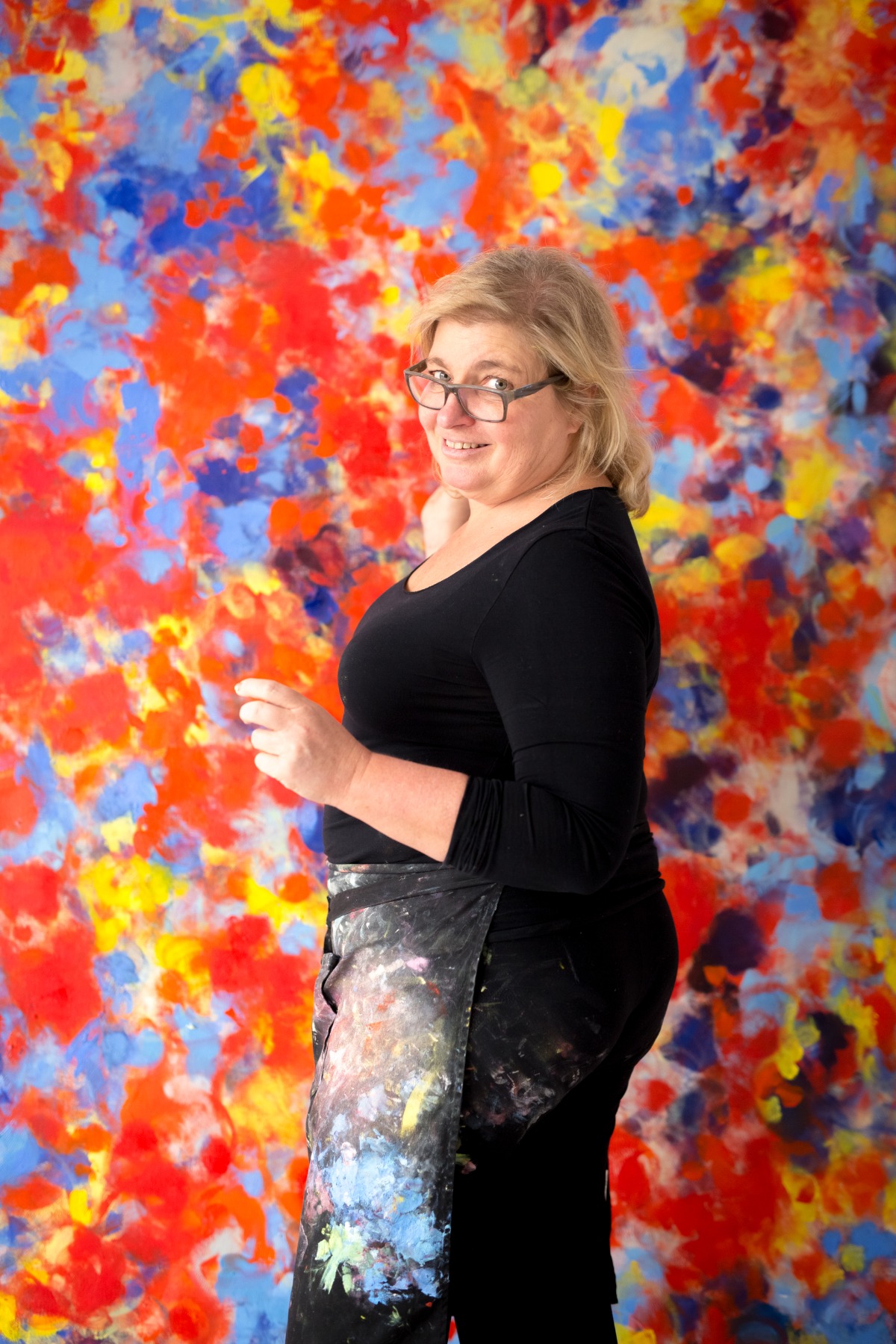 ***
Andrea Bischof (b.1963) is Austrian contemporary artist. One of the most recognizable aspects of her paintings is their overall harmony and controlled coloration, reflecting the influence of the French impressionists and post-impressionist movements like the Nabis and Fauves. Laying down layer after layer of dazzling tones, she gradually builds depth into her paintings until they seem to pulse and breathe.