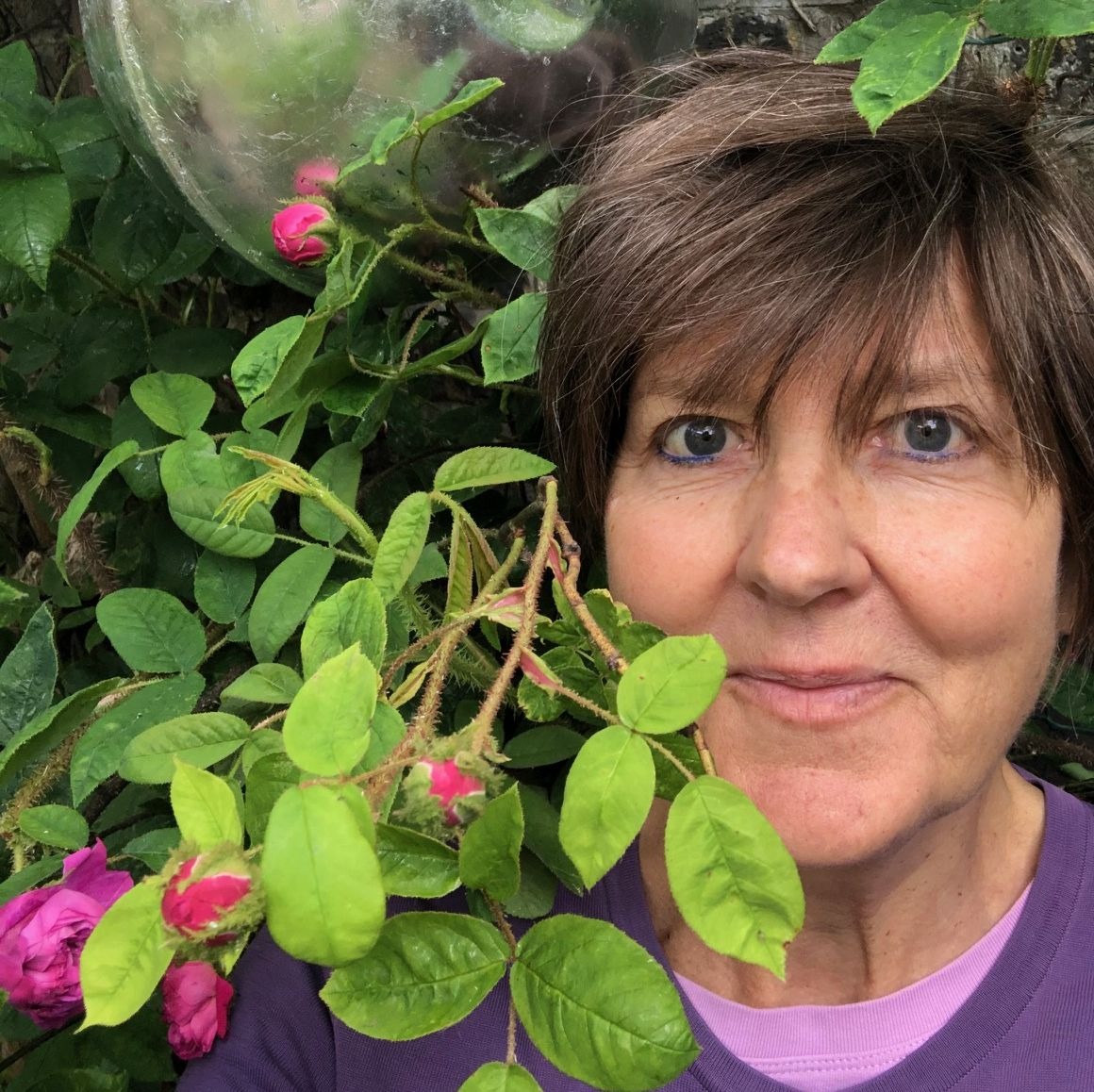 What Artists Are Doing Now. British artist Liz Rideal in London
An inspiration and mutual solidarity project for the creative industries
At the focus of the What Artists Are Doing Now project is the creative person, their thoughts on this peculiar time, and their visions of the future and art. Arterritory.com began this series as a pandemic initiative with the aim of showing and affirming that neither life nor creative energy are coming to a stop during this crisis. We have invited artists from all over the world to send us a short video or photo story illustrating what they are doing, what they are thinking, and how they are feeling during this time of crisis.
Although we are immensely happy that in many places around the world museums and galleries are once again opening their doors to visitors, all of our lives have significantly changed and, most likely, will never be quite like they were before. Today, the importance of art in the lives of virtually everyone has doubtlessly intensified, for artists are visionaries who can inspire those around them as they simultaneously do their part in providing solutions to global problems.
From her studio in London, British artist Liz Rideal answers a short questionnaire by Arterritory.com:
Are you working on any projects right now in your studio? If so, could you briefly describe them?
Initially I couldn't do much as I am 'shielding' and must stay home and not go to the studio. Also I opened my show Temporal Stabilities in Rome in February and so had concluded a particular set of work…but I've woken up again and am back working on Art Pilgrim; an extension of my Roman Splicing Time project where I concentrated on Etruscan and Roman antique sculptures and ruins, see also this current show extended to January '21.
I've made a companion piece to my golden Denis's Ball. (installed in Rome below).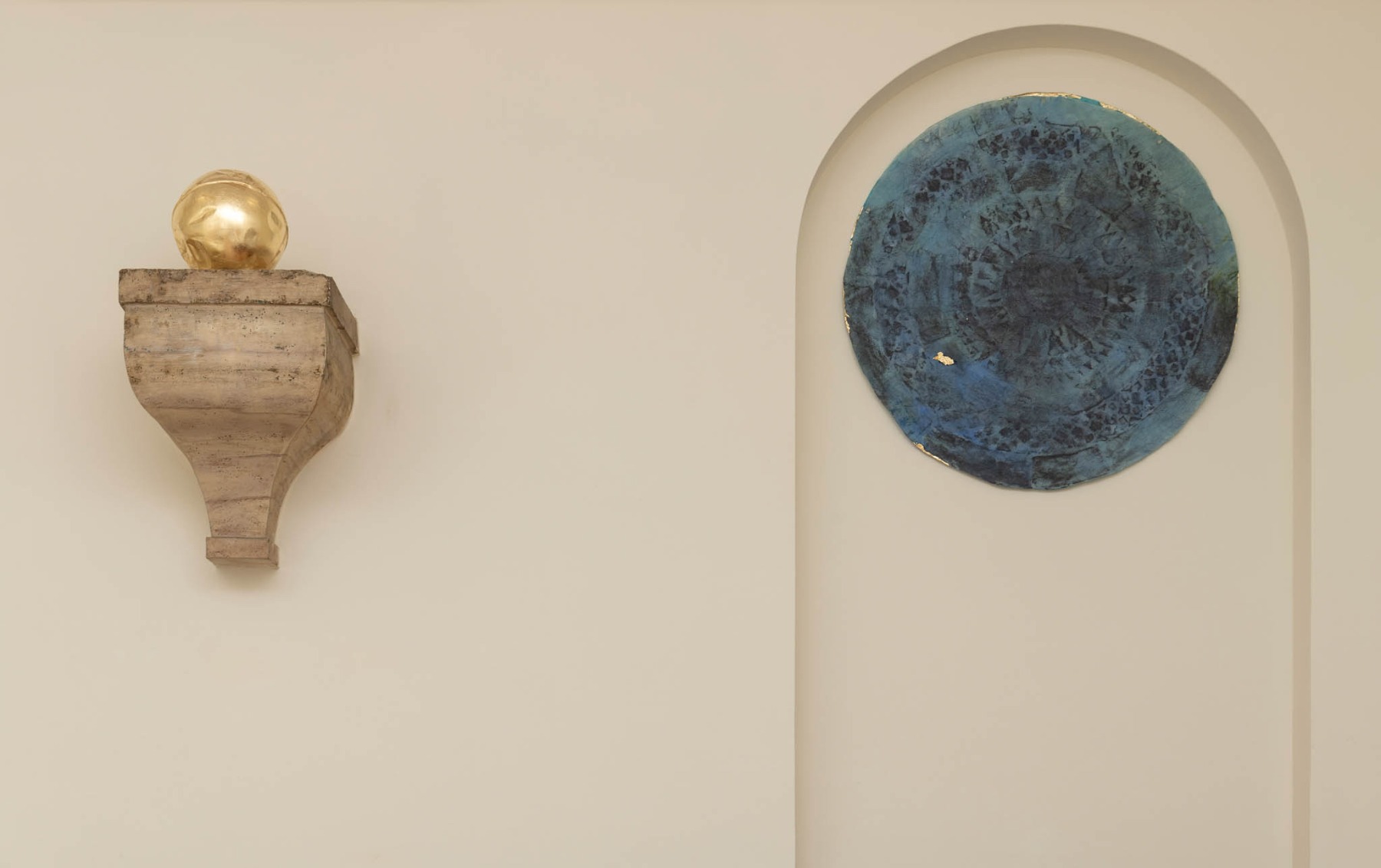 The silver sister Nutmeg, sits in the branches of a shrub at the end of my garden in Waterloo, providing a gently swaying, reflective full-stop. The other gilded ball is on a fake stone corbel in my locked down Roman show. In London, Nutmeg, lacks a formal plinth and references the rhyme of the silver nutmeg and the golden pear, said to date from early sixteenth century. These separated objects draw attention to the space that divides them. They symbolise the lacuna that has grown up between us with this pandemic: the separation that we experience with our dear ones. They are not perfect copper spheres but they survive, punctured and bashed, representing Hamlet's, 'slings and arrows of outrageous fortune'.
My pilgrim pictures focus on old master paintings found in different countries. The two-dimensional works trace a journey from Paris, to Rome, to Vienna, where we catch glimpses of Vermeer, Rubens and Van Dyck.
The progress of the cloth through different countries and painting stories symbolises the exchange of cultures and artefacts. This trade is essential to our lives and is precisely what is threatened by the existence and fear of the virus – which in turn embodies a negative and opposite swap.
I'm reviewing photographs that I took in the Kunsthistoriches Museum in Vienna last October. I find that I need time for the experience of making work to settle before I can see clearly what I have done, and how I want the pieces to work together. The photographs of paintings and cloth in movement speak to us individually literally bridging time. I indulge my artistic preferences and capture the whispers of the paintings. Even out of focus, a modicum of visual information identifies the spirit of the artist; the whiff of Velasquez is clear. A waft of colour translates emotion, action enlivens and pleasures the eye. Who knows when we will be able to freely wander the museums and galleries again?
Princess Fantôme (red drape, Vienna), digital photograph on silk georgette 50gsm,165x127cm, 2020
Rideal at work in the Kunsthistoriches Museum,Vienna, 2019
Monsieur Kunst (Vienna), digital photograph on silk georgette 50 gsm, 165x127cm, 2020
Rideal at work in the Kunsthistoriches Museum,Vienna, 2019
What is your recipe for survival in those difficult and challenging times?
Make sure you do something everyday so that the days can be distinctive and not slide into each other. Don't force yourself into the studio, you can't force art. If you have a bit of space, grow some plants, practice yoga and enjoy reading. Catch up on the jobs you don't want to do…clear the decks and let the art come in. It always does and I believe that every cloud has a silver lining.
What is something that we all (each of us, personally) could do to make the world a better place when this pandemic comes to an end? It is clear that the world will no longer be the same again, but at the same time...there is a kind of magic in every new beginning as change inspires creativity.
More bike rides, less meat, more gardening. The pandemic chimes with our other world crisis of climate change. In London recently we have heard more birdsong reminding us of how important it is to connect with nature. Nature is the key to wellbeing, we are part of the ecosystem and if we could keep remembering the personal discoveries that we made during our temporary lockdown life when we come out of it, then something will have been gained.
The art world and the culture sector is one of the most affected. What is the main lesson the art world should learn from all this? How do you imagine the post-pandemic art scene?
I think that the continuous merry-go-round world of international art fairs will stop. Less travel will mean more focus on smaller local projects. However there will always be a need for luxury goods and the blue chip secondary markets will continue, investments protected, so the established galleries will not disappear. Who knows what will happen to the smaller galleries as many have already gone to the wall. Matthew Burroughs's fantastic initiative #artistsupportpledge, whereby artists post their images on Instagram, giving details of their works and price has been wildly successful helping those without gallery representation to survive. At the Grey Gallery London we are holding a Covid-19 Response Charity Funder with donations going to food banks. Artists will always make art and find a means whereby they can exhibit and sell it. People will always need artists, the question is how to persist in the interim before governments have organized themselves. It seems to me that we are in some kind of holding pattern that is useful for those in power who are not making adequate plans for the future. Public art galleries say they will re-open but the logistics of this are still blurred. The future is out of focus, but everyone is being dynamic – the Nelson Adkins Museum, Kansas City recently welcomed penguins from the zoo to view their collections, an obvious publicity stunt but nonetheless a great way to grab attention and re-visualise a major collection.
You are a Professor of Fine Art in the Painting Department of the Slade School of Fine Art. How do you see the impact of this crisis on art education?
Sadly, I think that it will drastically reduce numbers of students particularly foreign students, due to restrictions in jet travel and the uncertainties of how a studio based programme of studies can continue. This may eventually advantage home students, but the lack of revenue will affect the University. Many students will defer their studies for a year, which is understandable but this will reinforce the interval pre and post Covid-19. Currently we are seeing students on line and this is ok for a stop-gap but is no way to view student's artwork. The whole point about going to art school is to join a community of artists, to learn collectively and discover personally how one fits into the world of art: to find a voice, one's character as a person and as an artist. I can't see how the art school can operate effectively right now – our workshops, darkrooms, studios, staff and students together make the Slade the unique place that it is. Of course the situation inspires new ways of thinking and working, but we have yet to find and consolidate these.
Rideal & the Nutmeg, Waterloo May 2020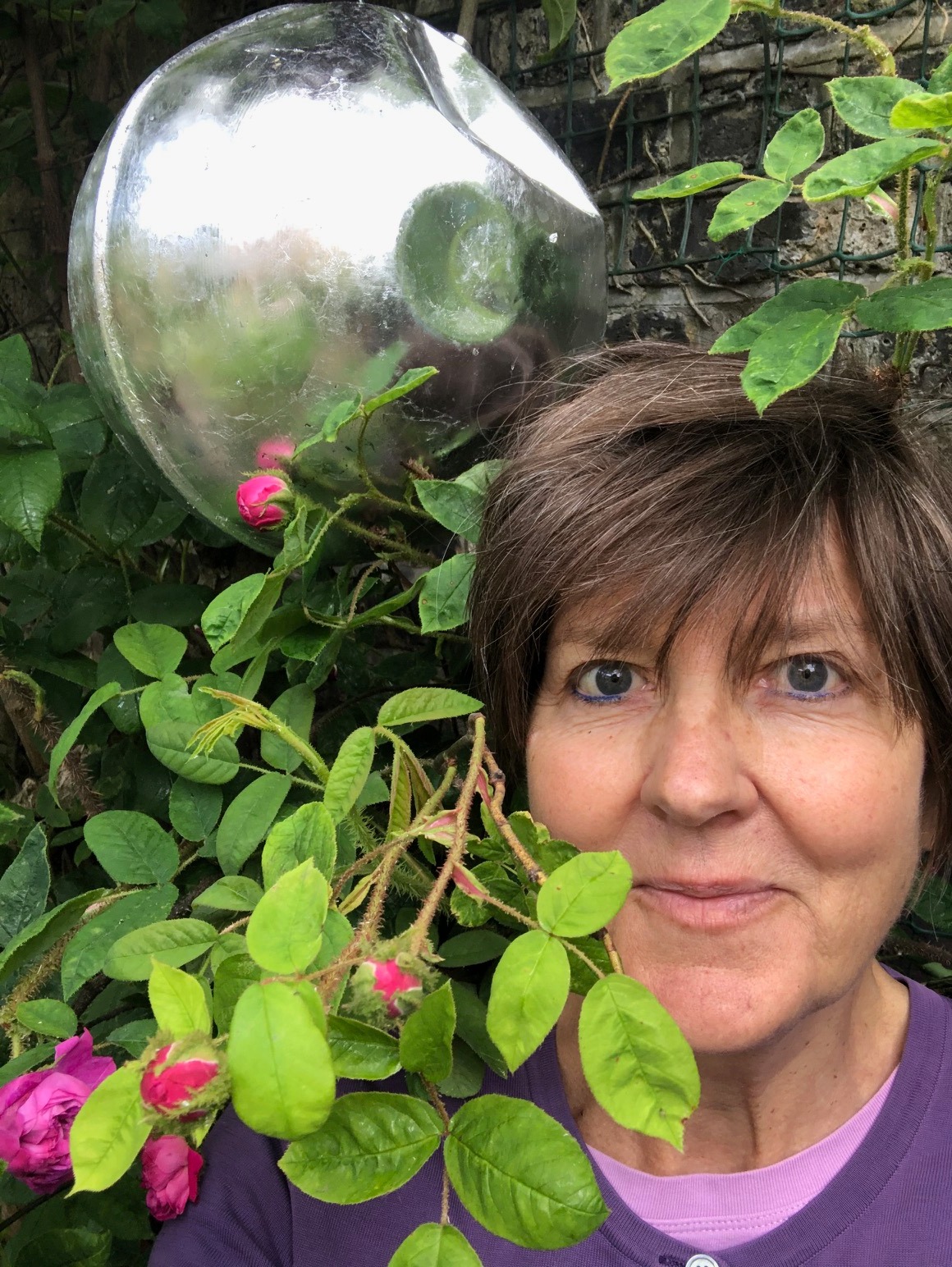 ***
Since 1985, Liz Rideal has exhibited widely in both public and private art galleries across Europe and America, with seven catalogue publications and twenty public commissions to her name. Her artwork is held in Collections including Tate; Victoria & Albert Museum; British Museum; The National Portrait Gallery; The Vancouver Art Gallery, Canada; Museet for Fotokunst, Denmark; Portland Art Museum, Oregon; The George Eastman Museum, Berkeley Art Museum & the Yale Centre for British Art, USA.
Rideal received a Leverhulme Fellowship in 2016-17, a British Academy grant for work in India in 2011, and the Rome Wingate Scholarship at the British School at Rome, in 2008/9.
Recent solo shows:
2020 / Temporal Stabilities, 4m2gallery, Rome
2018 / Feu Follet, The Old Crypt, St.John's Waterloo, London
Frierfall, Galerie Kerstner, Kronberg, Germany
2017 / Terme di Diocleziano, UCL Art Museum, London
2014 /FREEFALL, (photographs & projections) Gallery 339, Philadelphia
2012 / Light Curtain, Whitworth Art Gallery, Manchester
2010 / Danzando con Borromini, Hybrida Contemporanea, Rome