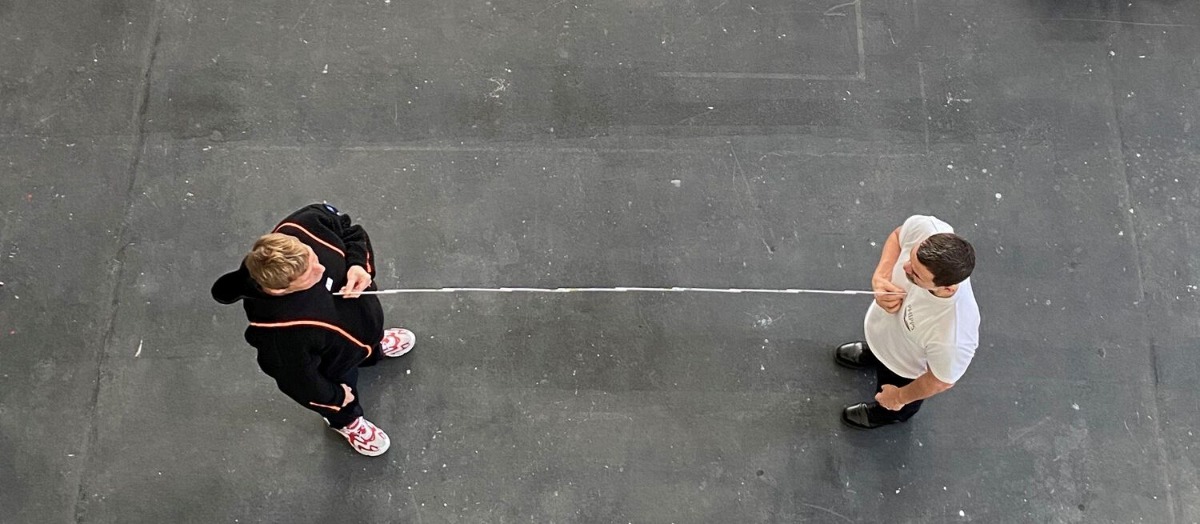 What artists are doing now. The Scandinavian artist duo Elmgreen & Dragset in Berlin
An inspiration and mutual solidarity project for the creative industries
In the current situation, clearly our top priority is to take care of our families, friends and fellow citizens. Nevertheless, while public life is paralyzed and museums, galleries and cultural institutions are closed, in many of us neither the urge to work nor the creative spark have disappeared. In fact, quite the opposite is happening in what is turning out to be a time that befits self-reflection and the generation of new ideas for the future. Although we are at home and self-isolating, we all – artists, creatives and Arterritory.com – continue to work, think and feel. As a sort of gesture of inspiration and 'remote' mutual solidarity, we have launched the project titled What Artists Are Doing Now, with the aim of showing and affirming that neither life nor creative energy are coming to a stop during this crisis. We have invited artists from all over the world to send us a short video or photo story illustrating what they are doing, what they are thinking, and how they are feeling during this time of crisis and self-isolation. All artist stories will be published on Arterritory.com and on our Instagram and Facebook accounts. We at Arterritory.com are convinced that creativity and positive emotions are good for the immune system and just might help us better navigate through these difficult times.
From their studio in Berlin artists Michael Elmgreen & Ingar Dragset answers a short questionnaire by Arterritory.com:
Are you working on any projects in your studio right now? If so, could you briefly describe them?
When this crisis happened, we were just about to finalise an installation that includes different sculptural elements for a solo show at König Galerie here in Berlin, which was initially supposed to happen during the Gallery Weekend at the end of April. Of course, that had to be postponed – we don't know till when yet – but some parts of the production can still go on in small workshops around Germany, where only one or two people work at a time under strict social distancing directions. However, we closed our own studio about a month ago and let everyone, who could work from home, do so and the rest of the team have paid leave until they slowly can come back. We haven't had to lay off any staff. We are lucky to have several bigger outdoor sculptures already commissioned for later this year and next year. Bizarrely, one of those is a public sculpture that includes a scaled cityscape completely devoid of people. Sometimes during the week, the two of us meet in the studio and work on our own but a lot of the time we just Zoom, Skype and Facetime so our world has turned increasingly two dimensional.
What is your recipe for survival in a time of almost only bad news?
As Hockney stated: They can't cancel the spring. Now that we've all been forced to slow down, we might be able to take a deep breath and actually experience the spring blossom. It might not be the time to date new people and fall in love (unless it's online or across balconies), but there are great romantic books out there that can be a pretty good ersatz; a classic like Knut Hamsun's "Pan" or a recent treasure like Sally Rooney's "Normal People". This time is also a perfect occasion to think about and review your own practice in a different light. Don't get too overwhelmed by all the daily news, pace your intake! Switch off your news alerts if they wear you down. It's important to daydream, especially when reality is like a nightmare out there.
What is something that we all (each of us, personally) could do to make the world a better place when this disaster comes to an end? The world will no longer be the same again, but at the same time...there is a kind of magic in every new beginning.
For sure we will all appreciate the opportunity to once again be able to spend time together – in a physical way – when we freely can go to a party, an exhibition, or a concert. Something that was so normal before and that we all took for granted will suddenly feel more precious. But we also shouldn't naively hope for the world to suddenly change radically overnight. History has taught us that what we humans most likely want when we have lost everything (during a war or an epidemic) is to regain what we lost. However, this crisis has definitely shown that hardcore neoliberalism doesn't work for our societies. We need to rethink individualism.
The art world and the culture sector is one of the most affected. What is the main lesson the art world should learn from all this? How do you imagine the post-apocalyptic art scene?
The whole VIP culture which has infected the art world in the past decade seems more ridiculous than ever. Who on Earth would like to be quarantined in a small cut off area away from anyone else after this? We will need a new sense of solidarity rather than endlessly fighting over our smaller differences in order to get through this. Parts of the visual art world seemed to have developed a bit of an arrogance towards its general audience but after this crisis hopefully, that might change, too.
Glimpse into the artists studio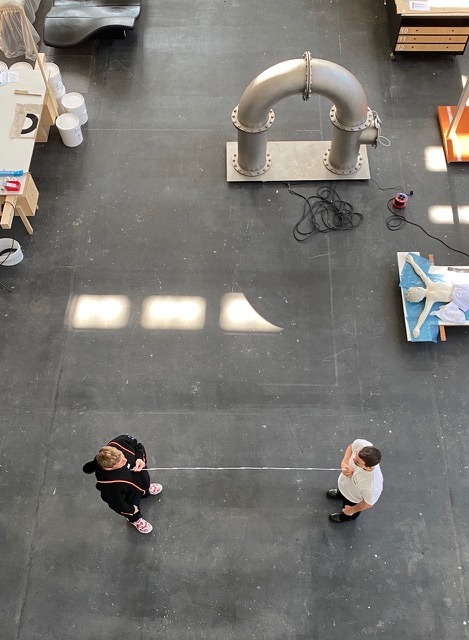 Glimpse into the artists studio
Glimpse into the artists studio
Glimpse into the artists studio
Glimpse into the artists studio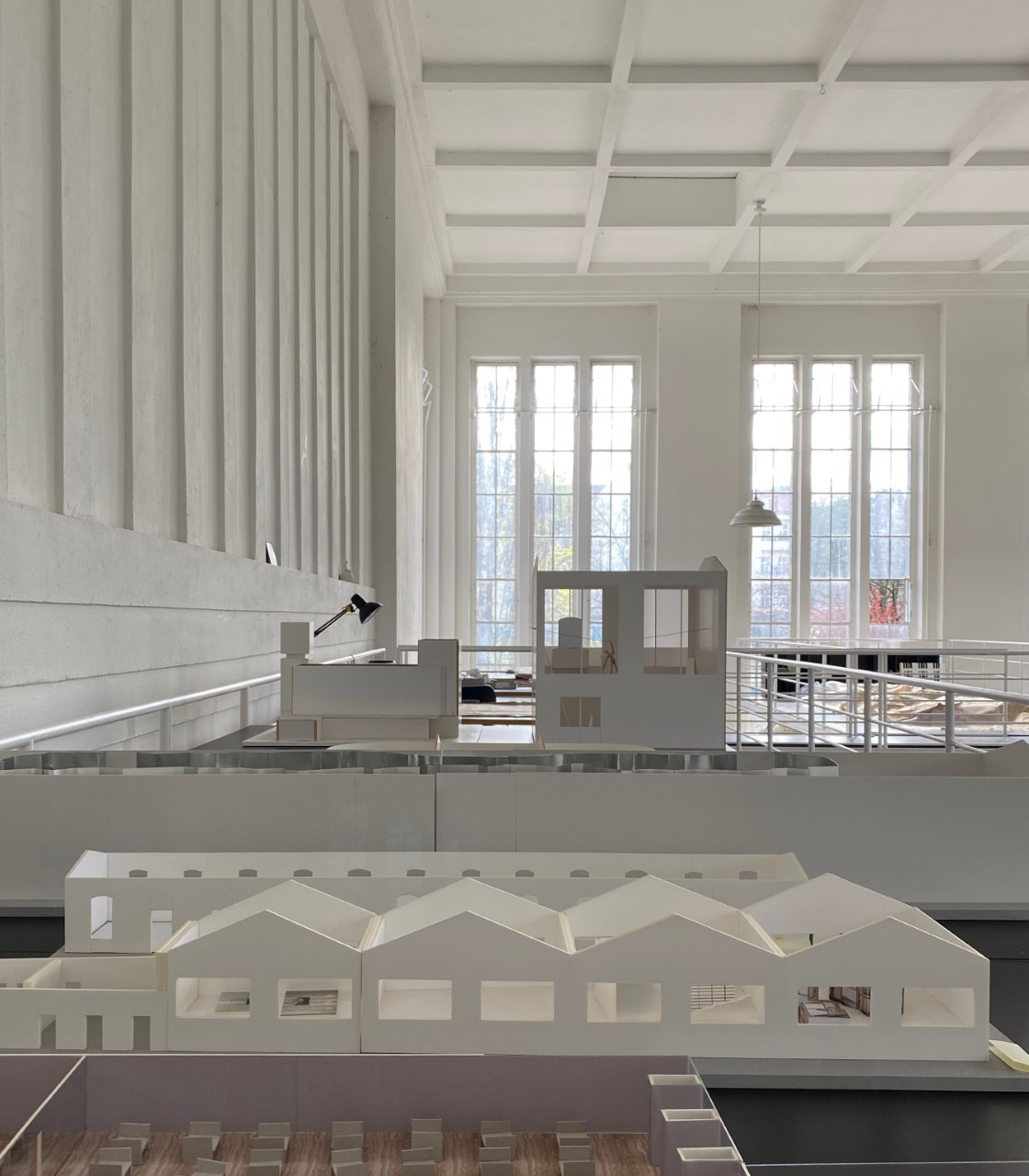 Elmgreen & Dragset. Untitled. 2014 / Bronze, MDF, lacquer / 60 x 132 x 62 cm / Courtesy: Galleria Massimo De Carlo / Photo by: Holger Hönck
Elmgreen & Dragset. Powerless Structures, Fig. 11. 1997 / MDF, rubber, aluminium, glass / 85.7 x 65 x 200 cm / Courtesy: Galleri Nicolai Wallner / Photo by: Bent Ryberg
Elmgreen & Dragset. Boy Scout. 2008 / Metal bunk bed, lacquer, lights, mattresses, sheets, pillows, woolen blankets / 188 x 207 x 77 cm / Courtesy: Galleri Nicolai Wallner / Photo by: Anders Sune Berg/Kjersti Berg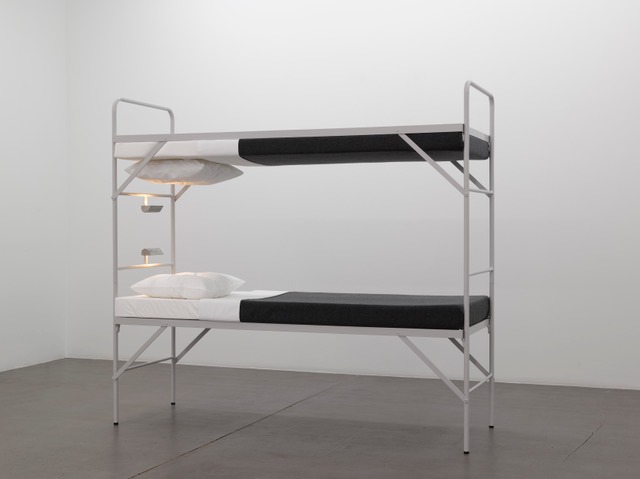 Elmgreen & Dragset. Back in Five. 2014 / Stainless steel, glass, acrylic glass, roller blind, paper / 135 x 100 x 28 cm / Courtesy: the artists; Galleri Nicolai Wallner / Photo by: Anders Sune Berg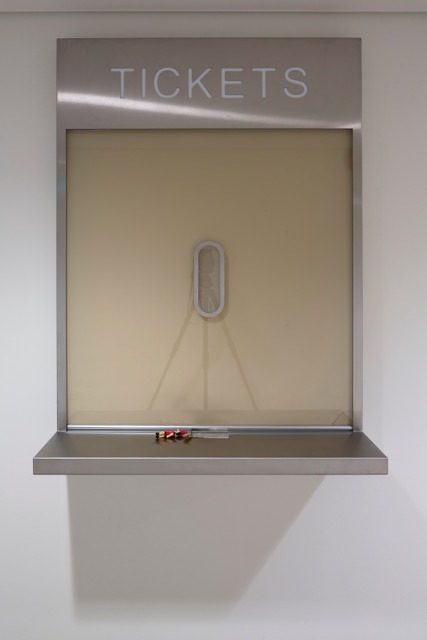 Elmgreen & Dragset. Powerless Structures, Fig. 69. 1999 / Wood, steel, white paint, polystyrene / 140 x 240 x 120 cm / Courtesy: Galerie Klosterfelde / Photo by: Elmgreen & Dragset
Elmgreen & Dragset. Uncollected. 2005 / Aluminum, wood, rubber, travel bag, flight tag / 100 height x 500 cm diameter / Courtesy: Galleri Nicolai Wallner, Massimo De Carlo / Photo by: Thor Brødreskift
Elmgreen & Dragset. Same Love. 2019 / Marble, stainless steel, steel, aluminium, lacquer / 170 x 135 x 63 cm / Courtesy: Galerie Perrotin / Photo by: Elmar Vestner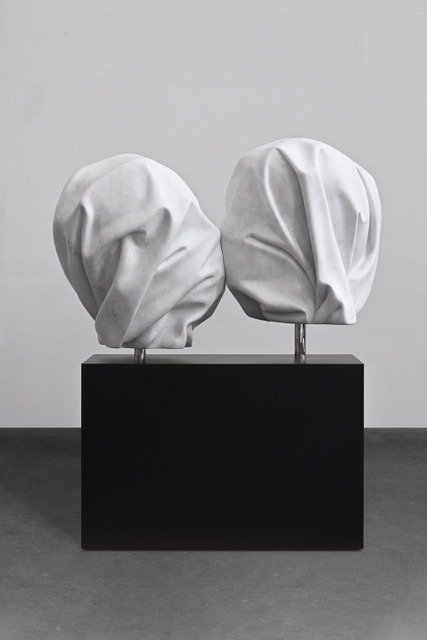 Elmgreen & Dragset. The Future. 2013 / Powder coated aluminium, epoxy resin figure, clothing, shoes / 350 x 270 x 95 cm / Courtesy: the artists; Galleri Nicolai Wallner / Photo by: Anders Sune Berg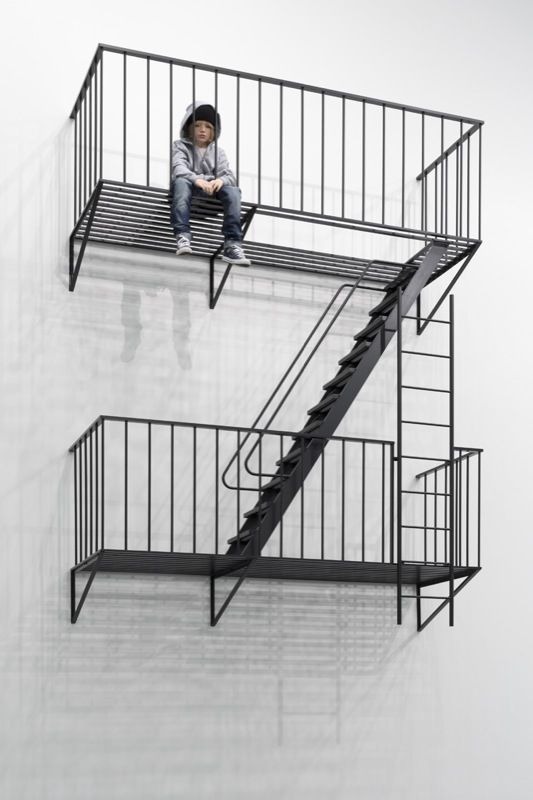 ***
The Scandinavian artists Michael Elmgreen (Denmark, 1961) and Ingar Dragset (Norway, 1969) or Elmgreen & Dragset have been working together as a collaborative duo since 1995. They have been living and working in Berlin since 2008. Over the course of their careers, Elmgreen & Dragset have redefined how art is presented and experienced. From disciplines as diverse as institutional criticism, social policy, performance, and architecture, artists playfully just like Max and Moritz from Wilhelm Busch's Story of the seven boyish pranks (1865), reconfigure familiar and call for rethinking the status quo. Their oeuvre can be described as an excellent amalgamation of contemporary art and the socially critical nature of the authors with a nuance of witty, pinpoint black humor. Known for installing locked Prada boutique in a Texas desert in 2005, the artists have been commissioned to create sculptures internationally for various public spaces: in 2019, the Elmgreen & Dragsets sculptural work Statue of Liberty, which encompasses a section of the Berlin Wall and a fake 24-hour ATM has found a permanent home in the courtyard of the Hamburger Bahnhof museum in Berlin.
Their sculptural work sand installations can be found in some of the most important collections of contemporary art in Europe and beyond: MUMOK (Museum Moderner Kunst), Vienna, Musée national d'art moderne, Centre Georges Pompidou, Paris, France, Pinakothek der Moderne, München, Zürich Kunsthalle, Zürich, Astrup Fearnley Museet, Oslo, Louisiana Museum of Contemporary Art, Humlebæk, Denmark, Zabludowicz Collection, London, Tel Aviv Museum of Art, Tel Aviv, Art Production Fund/ Ballroom, New York, USA, and so forth.
Major projects for 2020 include an exhibition at EMMA Museum, Espoo, Finland. Elmgreen & Dragset were recipients of B.Z-Kulturpreis 2020.
Current shows:
Feelings - Kunst und Emotion, Pinakothek der Moderne, Munich, Germany, 08.11.2019–04.10.2020
The Age of Changes is Upon Us. Again. Always., Malmo Konstmuseum, Sweden, 20.03.–09.08.2020
Animals in Art, ARKEN Museum for Moderne Kunst, Denmark, March 21.03.–09.08.2020
Mythologies – The Beginning and End of Civilizations, ARoS, Aarhus, Denmark, 04.04.–18.10.2020