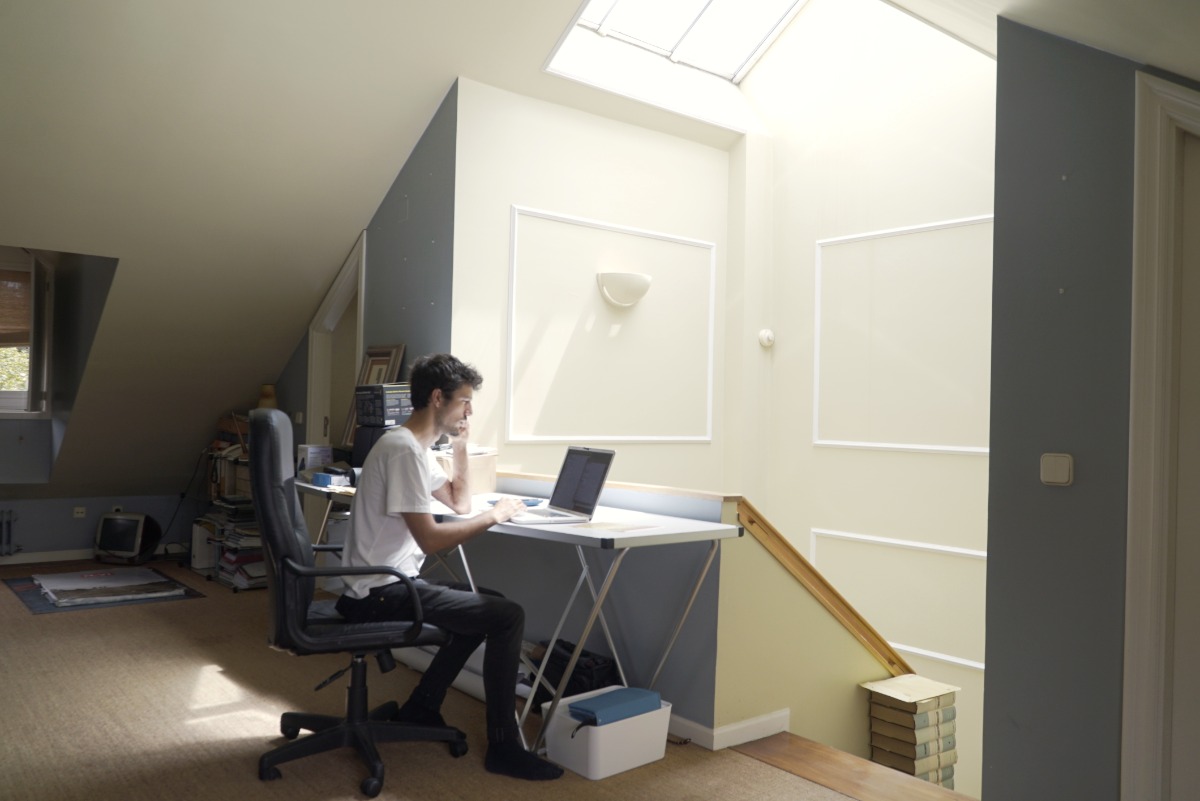 What artists are doing now. Spanish artist Lois Patino in Madrid
An inspiration and mutual solidarity project for the creative industries
At the focus of the What Artists Are Doing Now project is the creative person, their thoughts on this peculiar time, and their visions of the future and art. Arterritory.com began this series as a pandemic initiative with the aim of showing and affirming that neither life nor creative energy are coming to a stop during this crisis. We have invited artists from all over the world to send us a short video or photo story illustrating what they are doing, what they are thinking, and how they are feeling during this time of crisis.
Although we are immensely happy that in many places around the world museums and galleries are once again opening their doors to visitors, all of our lives have significantly changed and, most likely, will never be quite like they were before. Today, the importance of art in the lives of virtually everyone has doubtlessly intensified, for artists are visionaries who can inspire those around them as they simultaneously do their part in providing solutions to global problems.
From his studio Madrid, Spanish artist Lois Patiño answers a short questionnaire by Arterritory.com:
Are you working on any projects right now in your studio? If so, could you briefly describe them?
Happily, many times an artist's work depends only on their own time and predisposition, and not so much on material aspects. We can always keep working on the idea – that is the most important thing. During these strange times with the pandemic lockdown, we can be happy to be able to develop this work.
As an artist working mainly with video, this time has also been very productive in terms of editing some films that I shot before the lockdown. One, with the title The Star Sower, was shot in the city of Tokyo at night and works in dialogue with the zen landscapes and the Japanese poetry tradition of jisei no ku – poems written as a farewell to life. I've also been editing another film shot in the Azores Islands that works around Shakespeare's The Tempest.
Courtesy of Isabel Hurley Gallery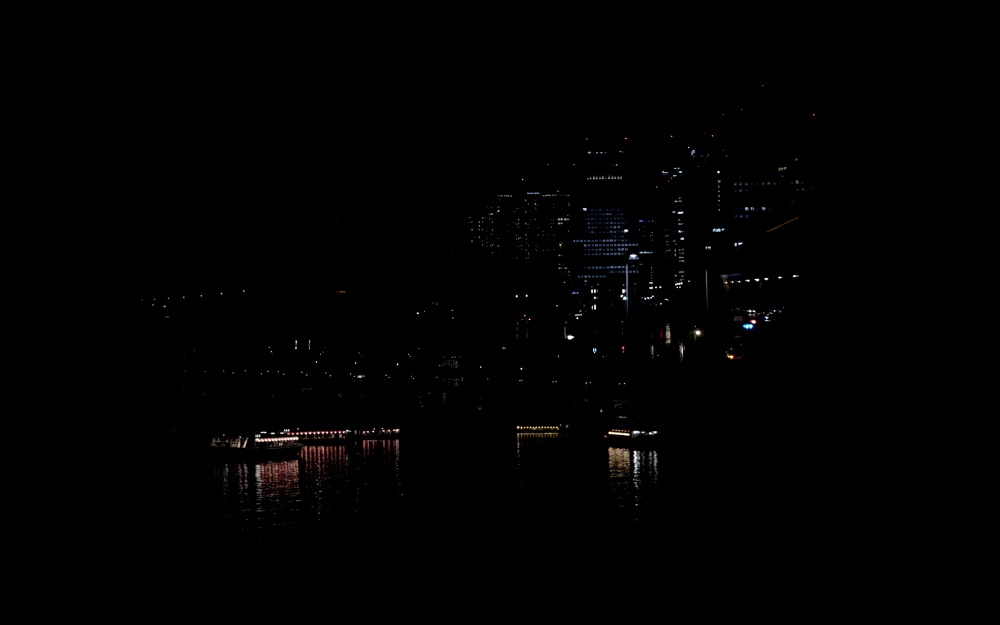 They are both projects that will have a video installation part, but during this time I have been focused on the images themselves – I couldn't explore their expansion to the gallery space and their dialogue with the materials.
What is your recipe for survival in these difficult and challenging times?
I am happy to have been able to spend time doing work that makes me feel fulfilled. When you are immersed in it, time flies! Of course, as everybody else, you miss the warmth of being with family and friends, but, as we know that this is temporary, focusing on trying to grow up as an artist during this time seems to me to be one of the best ways to spend this time.
I think we have to be very thankful to all the artists that created and shared their works and let us fly with them. This was another one of the essential ways to survive these days. By reading, watching films, listening to music, and researching other artists, we realised again how important art and culture is for a community.
Courtesy of Isabel Hurley Gallery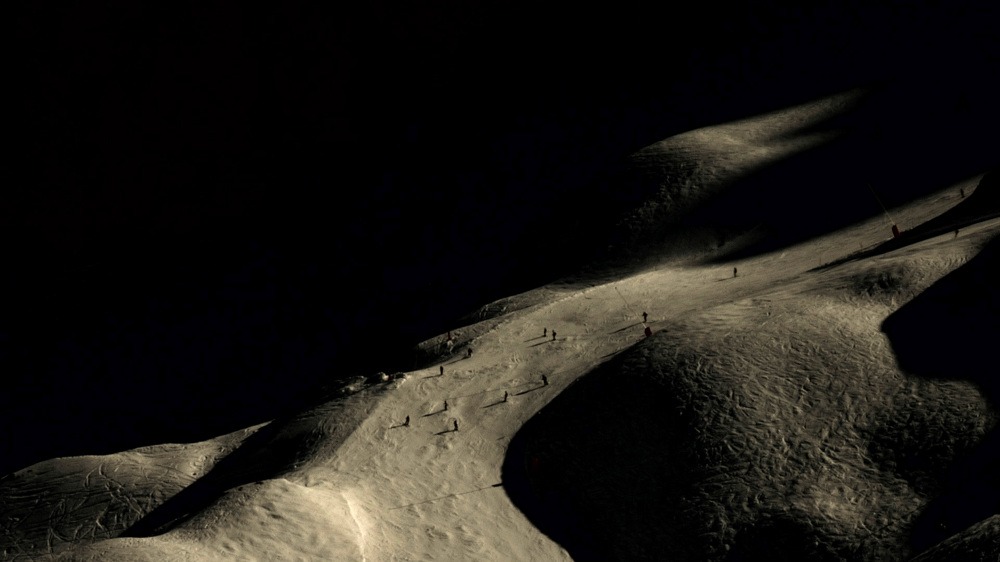 Courtesy of Isabel Hurley Gallery
What is something that we all (each of us, personally) could do to make the world a better place when this crisis comes to an end? It is clear that the world will no longer be the same again, but at the same time...there is a kind of magic in every new beginning.
I'm happy to read this optimistic focus of your question. I try to see problems in life from this perspective too. Trying to make virtue of need. This strange time we are living in drastically stopped many automatisms of the world's machinery that would have been impossible to do in any other way considering all of the economic and political crises that it would create (and which we are now watching unfold). I'm speaking about consumerism as the heart of this system, money as the blood that it needs to run, the always accelerating exploitation of natural resources… Stopping the acceleration of this motor allowed us to see how the natural world – the real one – flourished once again: clear skies, animals coming to the cities… If we see us as an illness infecting the world, COVID-19 can be seen as its immune system, and this crisis can be seen as speaking to us – silently sending a clear message, allowing us to see how the world could be if we decelerate and make development sustainable.
What can we do to try to bring about this new system? Of course, we should practise by example, and join forces to make a stronger voice, and, as artists, bring this perspective to the focus of reflection.
Courtesy of Isabel Hurley Gallery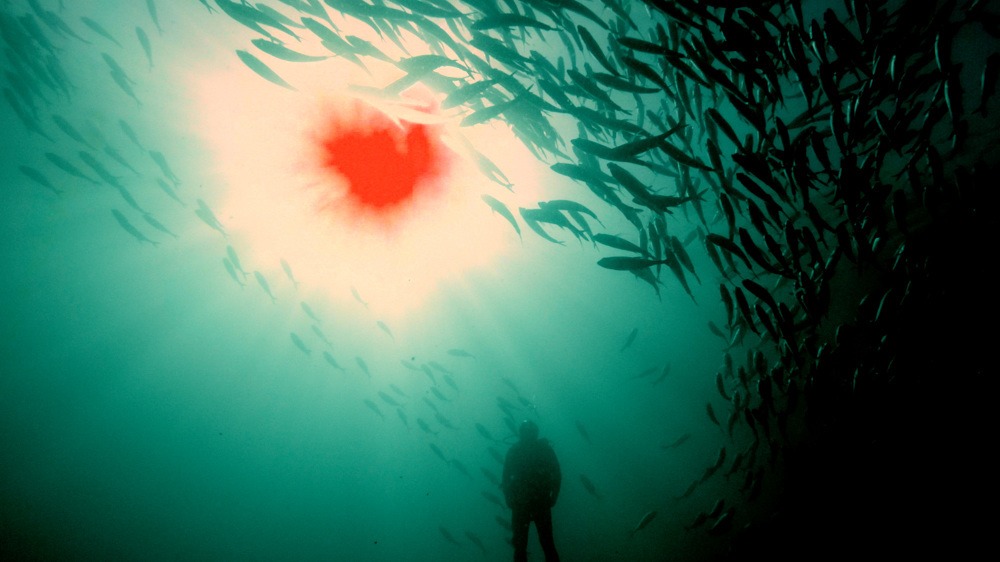 Courtesy of Isabel Hurley Gallery
The art world and the culture sector are some of the most affected. What is the main lesson the art world should learn from all this? How do you imagine the post-pandemic art scene?
The art world and the culture sector are always the most affected after a crisis because they are seen as non-essential. Of course, the first efforts that a government must have are in health and education – from my perspective this is not debatable. As I'm from Spain, where we have a powerful public health system, even if some liberal politicians are trying, little by little, to become richer at the expense of others by privatising the health system, I cannot understand a country that abandoned the health of their citizens in favour of the economic situation.
Courtesy of Isabel Hurley Gallery
Courtesy of Isabel Hurley Gallery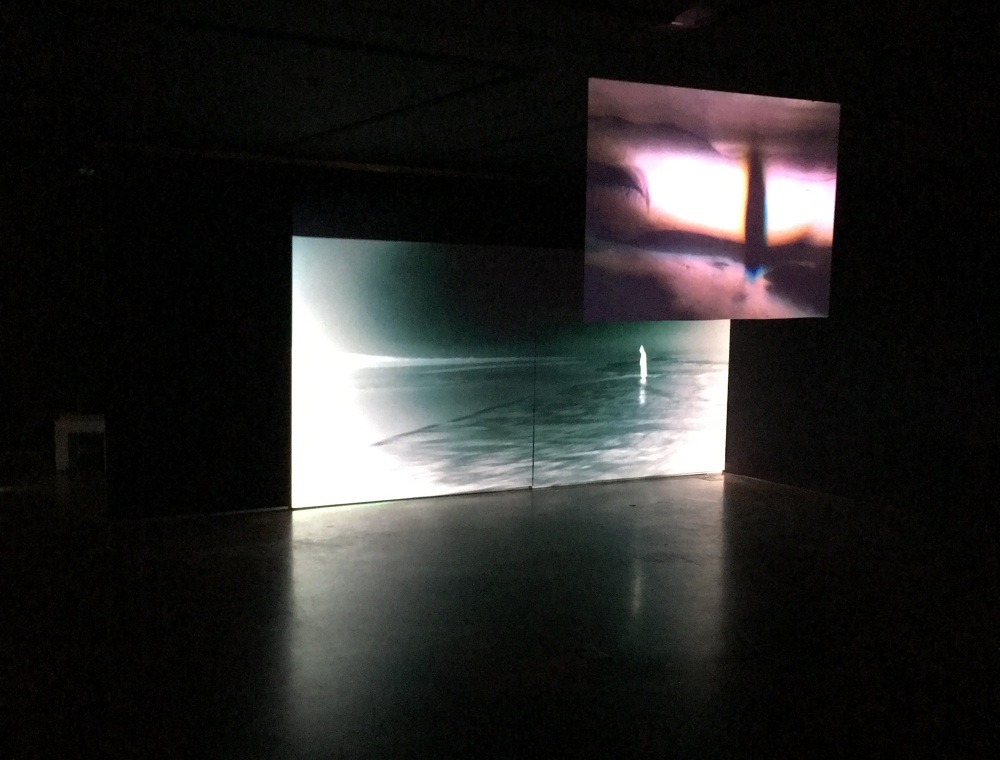 Courtesy of Isabel Hurley Gallery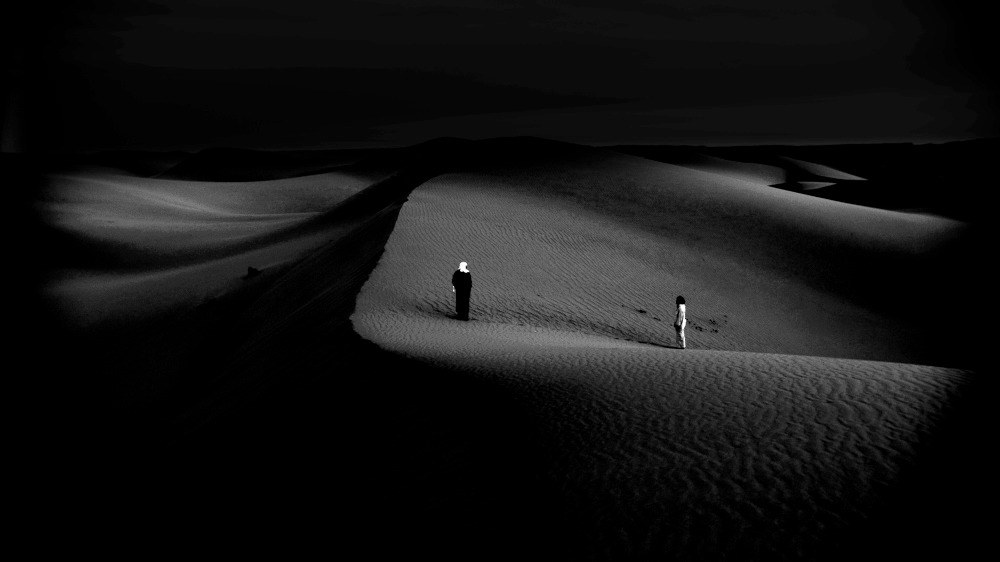 What lesson can the art world learn from this? It's a very interesting question, and all agents involved are debating now about how to try to make a better art scene. From my point of view, this again deals with the acceleration aspect that affects everything. In the art scene it was reflected in the constant proliferation of art fairs around the world which make the galleries travel from one corner to another of the globe, or in the importance given to the latest news, the latest show, the latest artist… Now that this news had stopped, we have had the time to look back and reflect on what has been actually important beyond all of these constant flashes of 'the new'.
From my perspective art is, or has the potential to be, a decelerating oasis. And for me, here we find a resistance, a battle we can silently fight. The contemplation of an artwork, an activity that requires a certain amount of time, can immerse us in a place where we experience a different speed. And here, some essential aspects of the artwork appears. One is that, in general, a work of art is something material – even video works need a specific space to experience them under the best conditions. And this means that it cannot be replaced by an image coming from a computer. And second, which is related to this condition, is that the work of art emerges from this encounter between the artwork and the visitor. I use the word 'visitor' instead of 'viewer' or 'spectator' because of this condition of the artwork as a space that houses the body of this visitor as a guest that must be taken care of. This place is a decelerating oasis. For me, in this dichotomy between virtual art and physical art, I think that the tendency of the last years of deriving towards immersive art atmospheres will be underlined – where the physical encounter is crucial. I would feel the lack of the sensorial experience of art in virtual space as a true loss of power and meaning.
Courtesy of Isabel Hurley Gallery
Courtesy of Isabel Hurley Gallery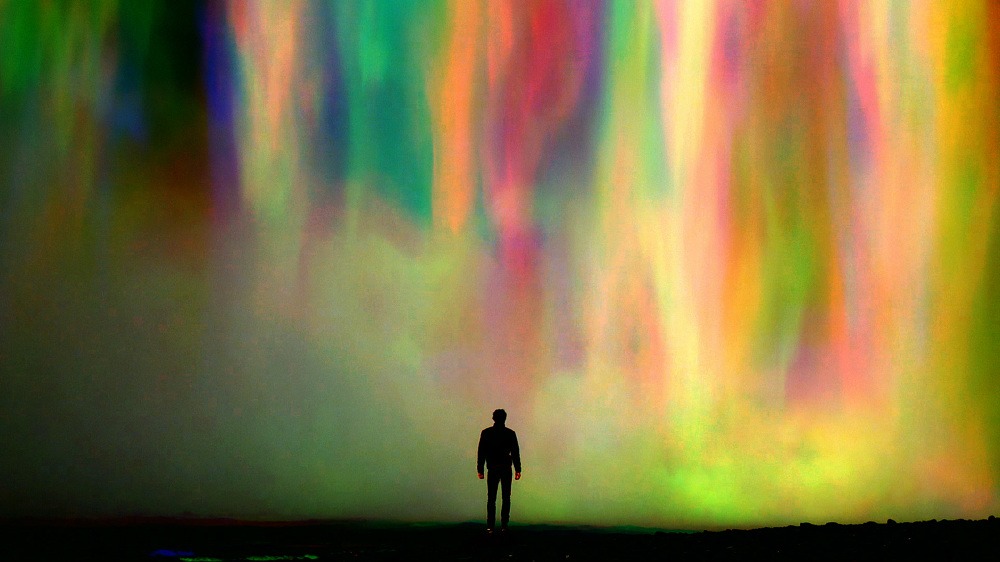 Courtesy of Isabel Hurley Gallery
***
Lois Patiño (b. Vigo, 1983) is a Spanish filmmaker and artist living in Madrid. He combined his studies of cinema and arts in Madrid, New York and Berlin. His films have been shown at film festivals such as the Berlinale, Locarno, Toronto, New York and Rotterdam. His artworks have been exhibited in art centres such as MACBA, CCCB, Casa Encendida (SPAIN), San Martín Cultural Center (Buenos Aires), Konstnarshuset (Stockholm), Copperfield Gallery (London), JIFF Art Gallery (South Korea) and the art fairs Paris Photo, Photo London, Unseen (Amsterdam) and ARCO (Madrid).
Lois Patiño reflects, from the audiovisual language, on the idea of contemplation. In his works the image, dilated in the time of the gaze, opens up as a possible way of union with the natural environment. Pieces that seek to generate in those who contemplate them an intimate and revealing experience, where the image can go, little by little, interiorizing. The oceanic feeling, as analyzed by Freud, is at the centre of all his works: feeling part of a Whole, like a drop of water in the Ocean.