What artists are doing now. Aidas Bareikis in New York
An inspiration and mutual solidarity project for the creative industries
In the current situation, clearly our top priority is to take care of our families, friends and fellow citizens. Nevertheless, while public life is paralyzed and museums, galleries and cultural institutions are closed, in many of us neither the urge to work nor the creative spark have disappeared. In fact, quite the opposite is happening in what is turning out to be a time that befits self-reflection and the generation of new ideas for the future. Although we are at home and self-isolating, we all – artists, creatives and Arterritory.com – continue to work, think and feel. As a sort of gesture of inspiration and 'remote' mutual solidarity, we have launched the project titled What Artists Are Doing Now, with the aim of showing and affirming that neither life nor creative energy are coming to a stop during this crisis. We have invited artists from all over the world to send us a short video or photo story illustrating what they are doing, what they are thinking, and how they are feeling during this time of crisis and self-isolation. All artist stories will be published on Arterritory.com and on our Instagram and Facebook accounts. We at Arterritory.com are convinced that creativity and positive emotions are good for the immune system and just might help us better navigate through these difficult times.
From his studio in New York, Lithuanian artist Aidas Bareikis writes to Arterritory.com the following:
Every morning I throw a few cards up into the air and slowly watch them fall. Scattering is an essential part of any art making with different degrees of tolerance. Installation art has a high degree of tolerance for scattering. This city (NY) has been propelled upwards by an enormous energy for so long, now it's in a free-fall… It so happens that last month, I had been working on these small installations with the birds. They stand in my studio unfinished - yet another essential part of an installation - abandoned, still... The whole city is still, abandoned, unfinished. I am also thinking about M. Heidegger's notion of the truth, that artists are exposed to the truth, and it's not the audience or critic or anybody else who sets that exposure. He talks about the constant spotlight that artists are in and the moment of lightning. Artists are familiar with this exposure by the nature of their commitment, but the spotlight is on everyone these days, and the moment of lightning, too. I feel like, there is still a long way to live up to the future, which is already dead. Even though this dead end has been postponed over and over again, nevertheless I feel like the future is already happening right now, with the Nature at the negotiating table together with all of us.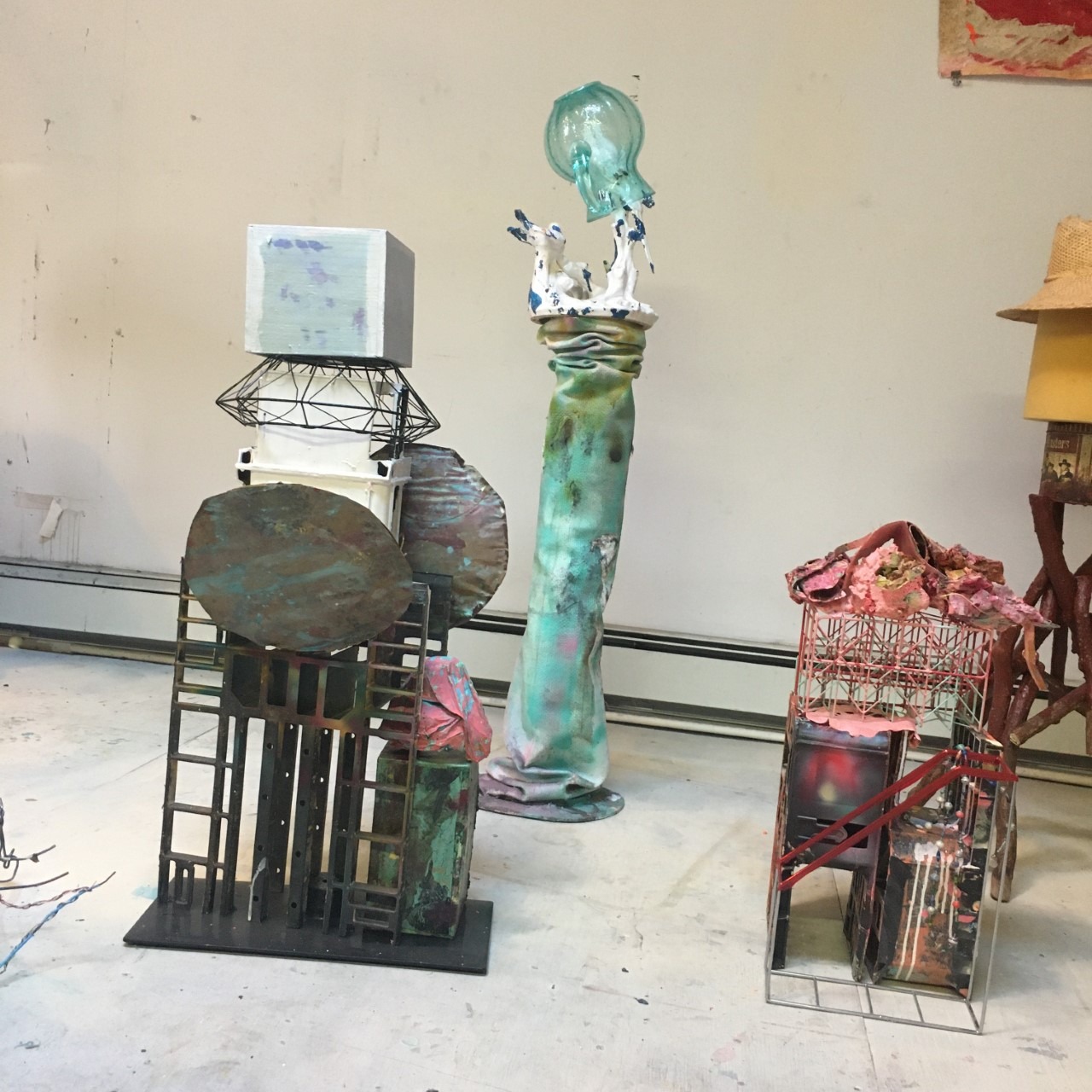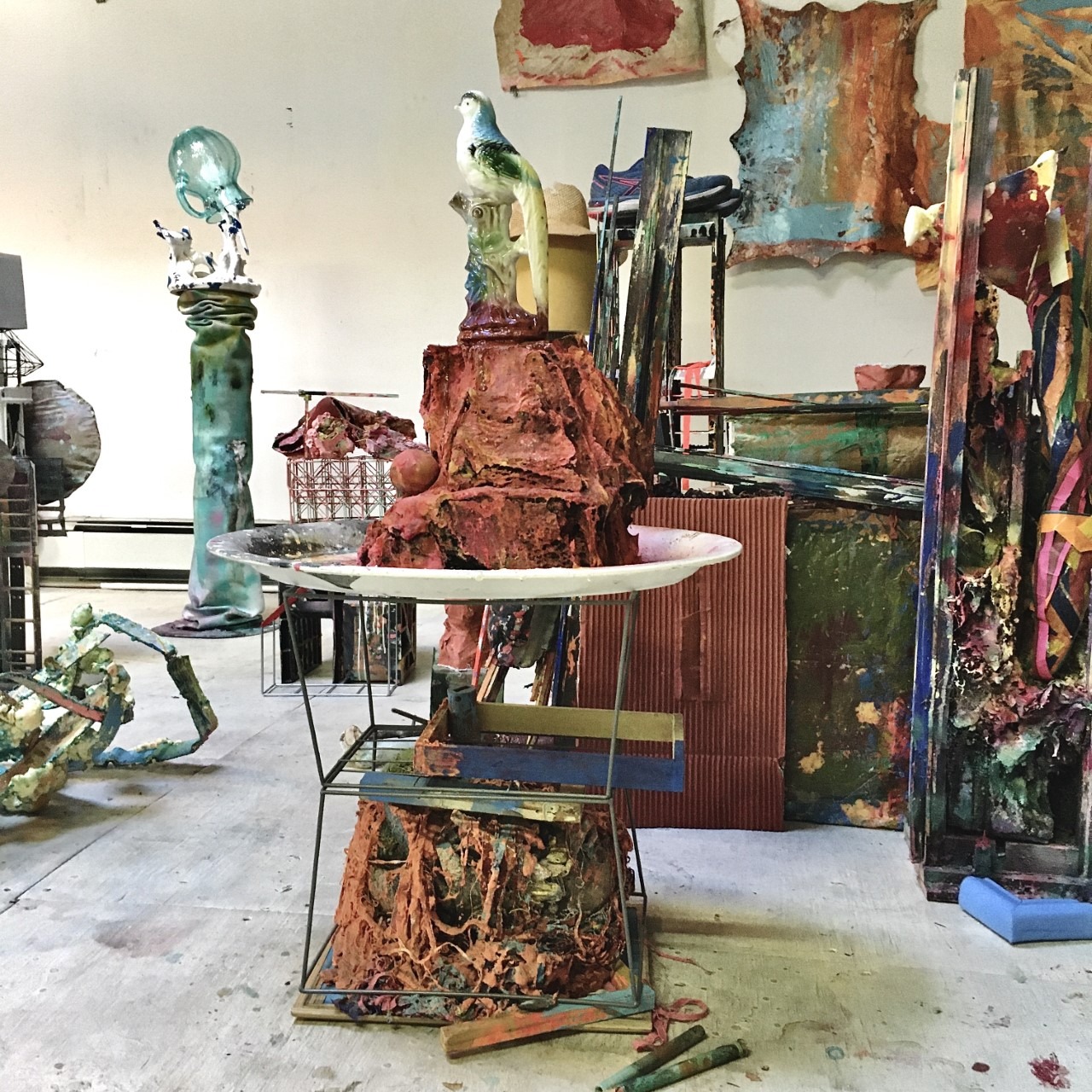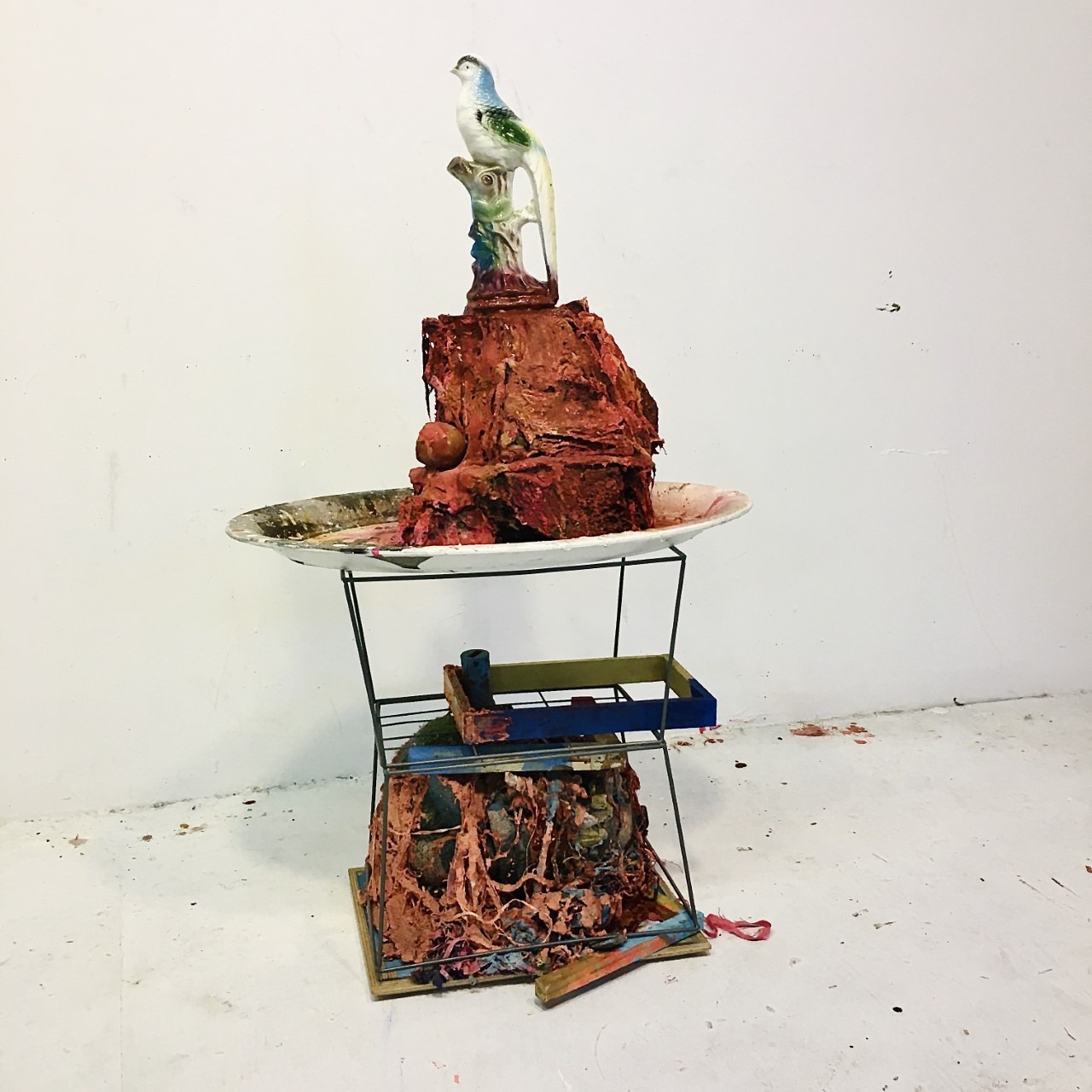 ***
Aidas Bareikis is a Lithuanian artist, currently working in USA. He studied painting at the Vilnius Academy of Arts. Following graduation in 1993, he went to Hunter College in New York with a Fulbright grant, where he received a M.A. in 1997.
In the artist's installations one can often sense an entropic, post-apocalyptic atmosphere, which while symbolically prophesying complete collapse and decay, also presents an immense potential for new ideas and a new beginning. Bareikis, in producing emotionally affective scenarios, manages to combine surreal humour, social commentary and the craft of alchemy in his installations.