What artists are doing now. The Italian artist Alessandro Valeri in Rome
What artists are doing now. The Italian artist Alessandro Valeri in Rome
In the current situation, clearly our top priority is to take care of our families, friends and fellow citizens. Nevertheless, while public life is paralyzed and museums, galleries and cultural institutions are closed, in many of us neither the urge to work nor the creative spark have disappeared. In fact, quite the opposite is happening in what is turning out to be a time that befits self-reflection and the generation of new ideas for the future. Although we are at home and self-isolating, we all – artists, creatives and Arterritory.com – continue to work, think and feel. As a sort of gesture of inspiration and 'remote' mutual solidarity, we have launched the project titled What Artists Are Doing Now, with the aim of showing and affirming that neither life nor creative energy are coming to a stop during this crisis. We have invited artists from all over the world to send us a short video or photo story illustrating what they are doing, what they are thinking, and how they are feeling during this time of crisis and self-isolation. All artist stories will be published on Arterritory.com and on our Instagram and Facebook accounts. We at Arterritory.com are convinced that creativity and positive emotions are good for the immune system and just might help us better navigate through these difficult times.
From his studio in Rome, Italian artist Alessandro Valeri answers a short questionnaire by Arterritory.com:
Are you working on any projects right now in your studio? If so, could you briefly describe them?
I am working on several projects, but what interests me particularly in these times is the issue of ethics and responsibility in our 'immaterial' society.
In a 1973 article, Pier Paolo Pasolini said that the 'revolution of the information system', based on the advent of television, would 'destroy all authenticity and reality'.
There are circumstances that do not appear tragic enough until they eventually trespass the boundaries of the screen and become physical.
The 'immaterial', the 'virtual', is the biggest reality of our times; it never stops, and no ethics is possible in such language. The immaterial communication of social networks and the industry of the immaterial are one and the same, and when communication is the biggest business, or one of the biggest, in the market, the possibility of ethics is completely lost. How can we talk about ethics in this world given people's prevalent attitude towards money? In the absence of physical contact, no real defense is possible.
Of course, the game has changed since 1973; thanks to the net, we have the possibility of a two-way flow. We don't have to submit to the old one-way device, the TV, with no opportunity to respond. The medium, the screen, has become interactive.
I was working on these concepts even before COVID-19. In my exhibition An Iron Ring (January 2020, MAXXI Museum, Rome) I have shown for the first time, along with other works, the installation Curiosa Cabinet – seven 'wunderkammern' or archaeological self-activating sculptures, all of which contain an iconic image realized with my smartphone and previously published on Instagram, here printed on sapphire glass, the same as on smartphones. Now I am completing a project based on Curiosa Cabinet, which I started a few days before the pandemic and which was commissioned by the Archaeological Museum in Rieti.
I am finalizing a video-art piece (Monologue) of the performance from the January 25 inauguration of an exhibition with Salvador Dalì at the Art&Co Gallery in Parma; it will be soon available on IG and YouTube. I am also working on my oneiric landscapes, where I paint with bitumen on previously photographed shots printed on street advertising paper and transferred on canvas. And, in these very days, I am discussing with my galleries in Italy and abroad a new project for a virtual exhibition on the Italian Renaissance in the XVI Century and the 2020 'renaissance'.
What is your recipe for survival in a time of almost only bad news?
Keeping alive my inner life, the space inside ourselves where we continuously recreate the world outside, in view of a rebirth.
What is something that we all (each of us, personally) could do to make the world a better place when this disaster comes to an end? It is clear that the world will no longer be the same again, but at the same time...there is a kind of magic in every new beginning.
Each one of us will be able to make the world better, starting with small daily gestures. We must not be afraid but work on a new 'renaissance', a new possibility. As you say, the magic of a new beginning.
If a wonderful work like Guernica could transform the atrocity of Nazi evil into such an astonishingly beautiful representation by using the formal language of art, through art we have the possibility and responsibility to do exactly that: use this means as a brush – take it in hand and narrate even the most absurd.
The art world and the culture sector is one of the most affected. What is the main lesson the art world should learn from all this? How do you imagine the post-apocalyptic art scene?
For sure, after this immense black shadow of contagion will be gone, the world will be different. I want to believe it will be better: many people will give more importance to small, everyday actions. Not everyone, but many will come out of this better human beings and our work as artists will be valued more.
Art, culture, and artists – we do have the most important role, which is to show possibility through an emotion. Our work has always had the greatest responsibility in human culture, to represent what is really happening through a language made of infinite languages and where rules are reversed. I imagine, and hope, there will be more spontaneity.
Luckily, communication is now two-way, and it's up to us to use this as a space for art. For this I want to thank Arterritory.com for doing what it does.
***
The rhetoric of civil sense
is tempting as much as
honey.
To point to an aesthetic ethics is
the ultimate demagogy and
this only is enough
to make me sure of
what I
don't want
to do.
I like power
as much as I
hate violence
and the most beautiful thing
is not to use it
power.
Revolution
is the only sense of this universe
and with this I know I state
the most obvious.
But
what we have forgotten is
that only from its core a planet can explode
a cell can die.
Art has the greatest power 'cause it represents itself, everything.
It is my firm intention to use the means I use to make a revolution,
nor new, neither violent
but a gentle accompanying.
We can use any meansto effect a
necessary
social change,
and this is what I want to do
in this unique,
brief occasion
of mine.
We do all have
the power to change things,
with our own instruments
if only
we don't hide
behind
fear.
(Written by Alessandro Valeri for the Sepphoris exhibition,
a collateral event at the 56th Venice Biennale 2015)
***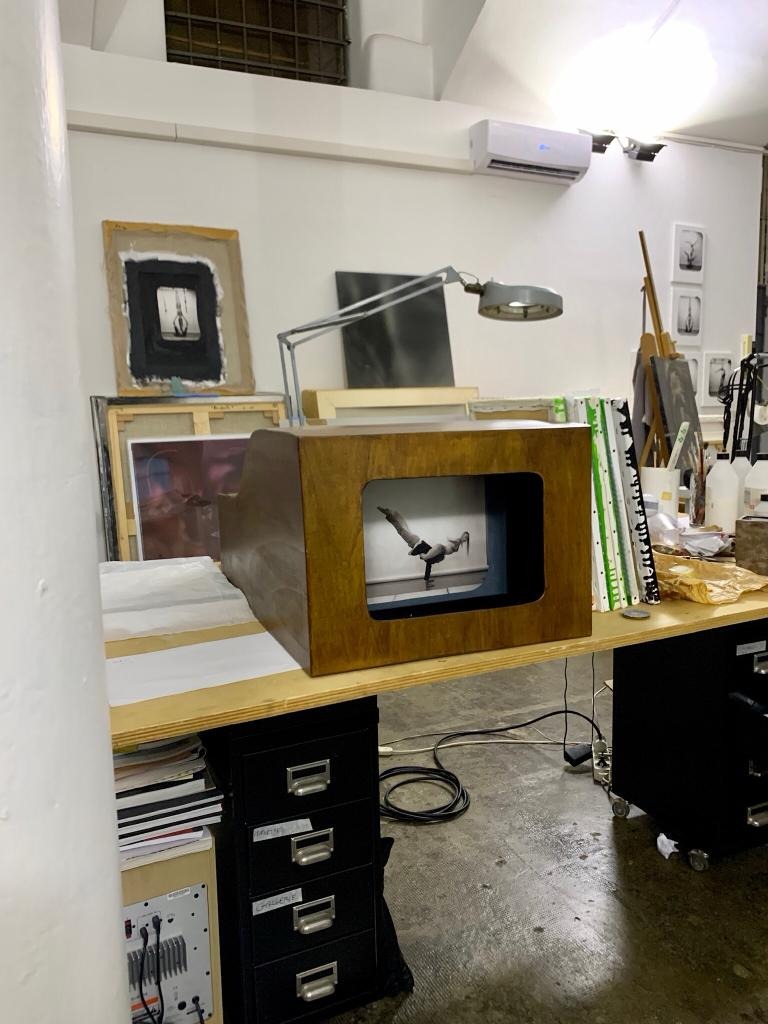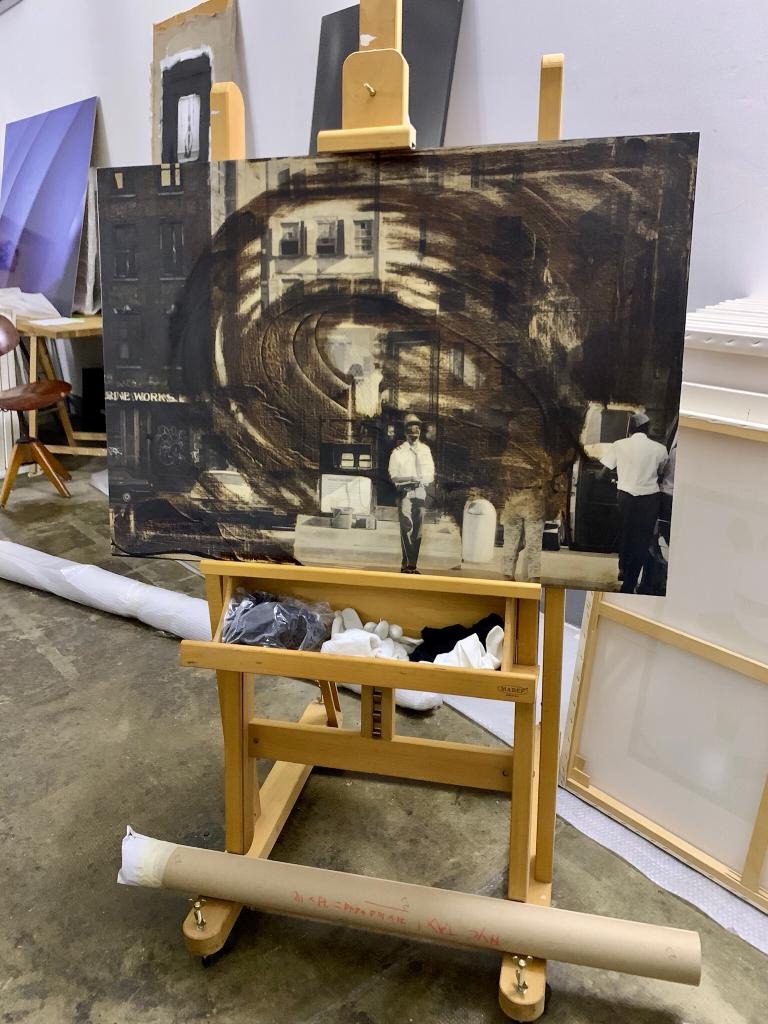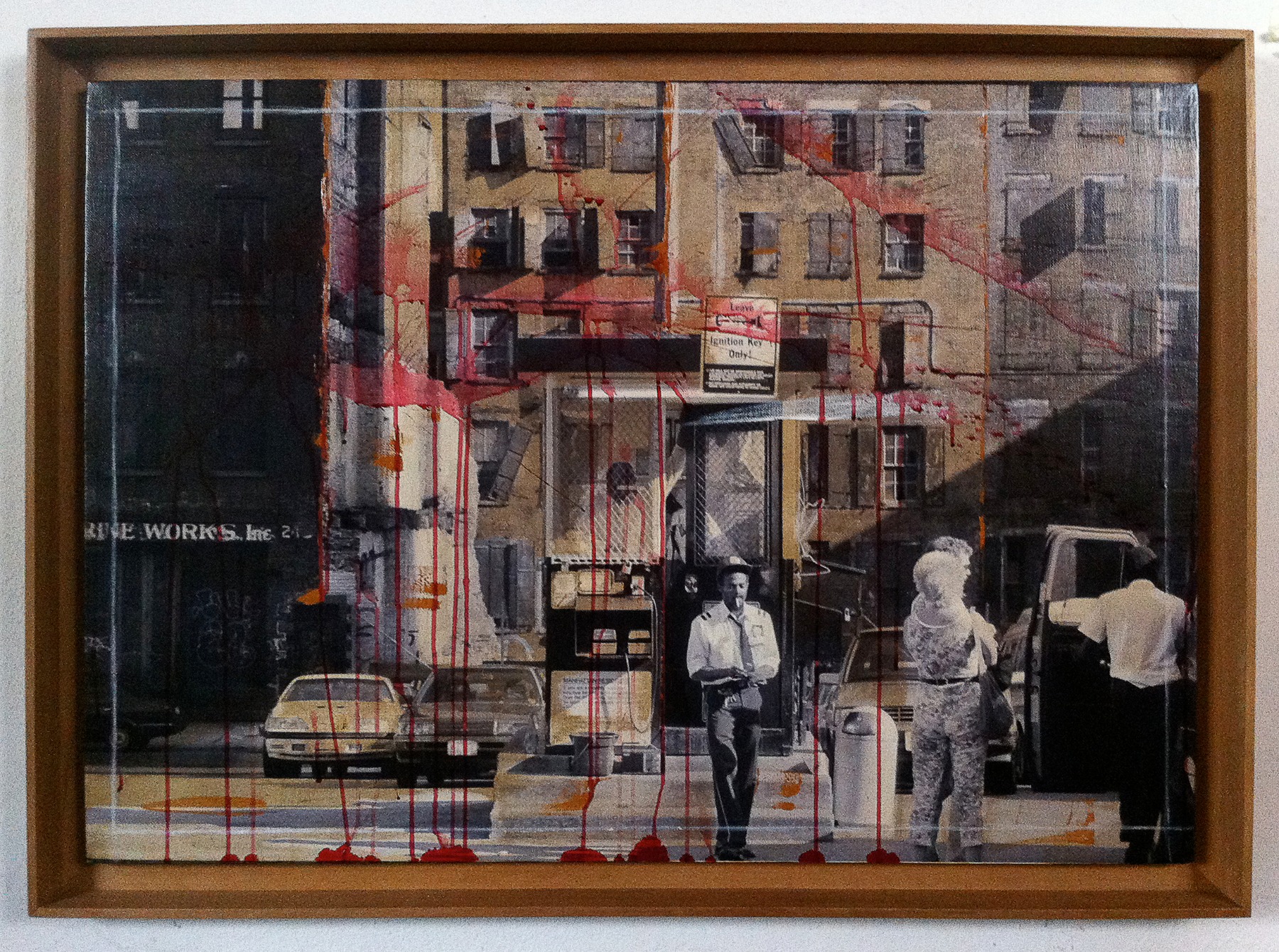 Alessandro Valeri lives and works in Rome. He has studied at the State Institute for Cinematography and Television Roberto Rossellini in Rome and at the Experimental Cinematography Centre in Rome. He keeps his art studio at the Pastificio Cerere, former cradle of the "New Roman School". His research has taken him on a journey based on different materials and techniques – installations, photography, drawing, writing, advertising, painting, sculpting – to explore realities with critical attention. His work originates from a desire to invite creative participation and social engagement, to bring about a change, both in individual and collective conscience. He has expressed his artistic inspiration also in advertising and social communication: he has created campaigns for major Italian and international brands, which have won some of the most prestigious awards in the field.
Among his main exhibitions: "AN IRON RING", MAXXI Museum Rome (2020); "le charme discret du temps", with Salvador Dalì, ARTCO Gallery Parma (2020); "SEZIONE AUREA", SU Gallery Roma (2020); "apparato inconcreto" MACRO ASILO, Roma (2019), "Art in Progress" ARTCO Gallery, Parma (2019); "Next Stop", Video Città, Roma (2018); "Una sola possibilità", MACRO Museum, Rome (2017); "L'instabilità degli oggetti", Bologna Artefiera (2017); "Lasciami entrare", MACRO Museum, Rome, (2016); "SEPPHORIS", 56th Biennale di Venezia (2015); "Stai con me", Medio Area Gallery (2014; "Panorama", PAN Museum, Naples (2013); "Circo", Il Ponte Contemporanea Gallery, Rome (2013); "Elettroshot, Cartiere Binda Milano", curated by Achille Bonito Oliva (2012/11); "Da un'intuizione teorica", curated by Achille Bonito Oliva, Palazzo Reale, Milano (2011/12); "Progetto Oreste Cinema", 48th Biennale di Venezia (1999); "Campagna d'Italia", Palazzo delle Esposizioni, Rome, curated by Achille Bonito Oliva (1995).