What artists are doing now. Dagoberto Rodriguez in Madrid
An inspiration and mutual solidarity project for the creative industries
In the current situation, clearly our top priority is to take care of our families, friends and fellow citizens. Nevertheless, while public life is paralyzed and museums, galleries and cultural institutions are closed, in many of us, neither the urge to work nor the creative spark have disappeared. In fact, quite the opposite is happening, in what is turning out to be a time that befits self-reflection and the generation of new ideas for the future. Although we are at home and self-isolating, we all – artists, creatives and Arterritory.com – continue to work, think and feel. As a sort of gesture of inspiration and 'remote' mutual solidarity, we have launched a project titled 'What Artists Are Doing Now', with the aim of showing and affirming that neither life nor creative energy are coming to a stop during this crisis. We have invited artists from all over the world to send us a short video or photo story illustrating what they are doing, what they are thinking, and how they are feeling during this time of crisis and self-isolation. All artist stories will be published on Arterritory.com and on our Instagram and Facebook accounts. We at Arterritory.com are convinced that creativity and positive emotions are good for the immune system and just might help us better navigate through these difficult times.
From his studio in Madrid, Cuban artist Dagoberto Rodriguez answers a short questionnaire by Arterritory.com:
Are you working on any projects right now in your studio? If so, could you briefly describe them?
My new work focuses on translating into sculpture (corten steel) a project that I previously did in watercolour; it is dedicated to scenes from science fiction, interiors of interplanetary ships, tunnels that connect these spaces, and so on. In it, I explore the multiple meanings associated with the idea of the tunnel in terms of apocalyptic and dystopic visions of the world.
What is your recipe for survival in a time of almost only bad news?
My formula is to do something related to my work every day. It doesn't matter if it's a big project or a small one. The important thing is not to stop. I have never been confined by decree, and yet it is productive. There are good examples of this in literature, such as Don Quixote, which Cervantes wrote when he was in prison…
What is something that we all (each of us, personally) could do to make the world a better place when this disaster comes to an end? It is clear that the world will no longer be the same again, but at the same time...there is a kind of magic in every new beginning.
We need to redesign our relationship with nature and the environment. It's our turn to take that step, and we have to do it now.
I live in Madrid, one of the most polluted capitals in Europe, and for the first time in twelve years (which is when I came here), I have been able to appreciate the change in the air of this city.
Our generation must fight hard for the shift towards renewable energy and an energy system that takes care of the planet.
The art world and the culture sector is one of the most affected. What is the main lesson the art world should learn from all this? How do you imagine the post-apocalyptic art scene?
From now on, at art fairs we will wear masks...
But those masks could be the screen of your own computer, now that the weight of the virtual world is increasing. There are going to be changes in the way we enjoy art. Institutions are going to have to rethink their programmes and the way to propagate them.
On the other hand, the impact of a crisis like this will influence the narrative of many artists, even in their methodology when making art. I hope this will serve as a new form of humanism.
This pandemic highlights our fragility, and the art world is no stranger to that fragility. We must be aware of that.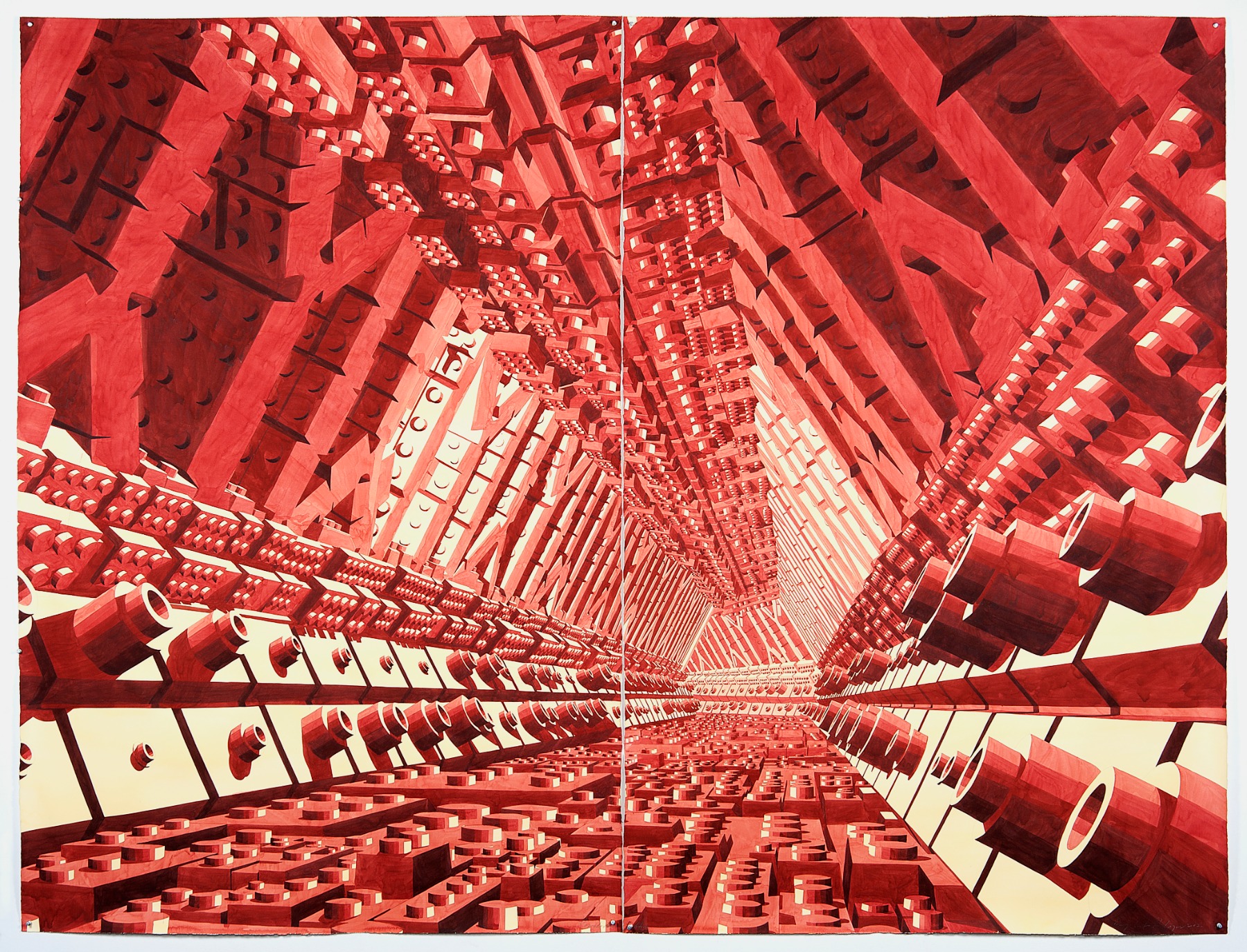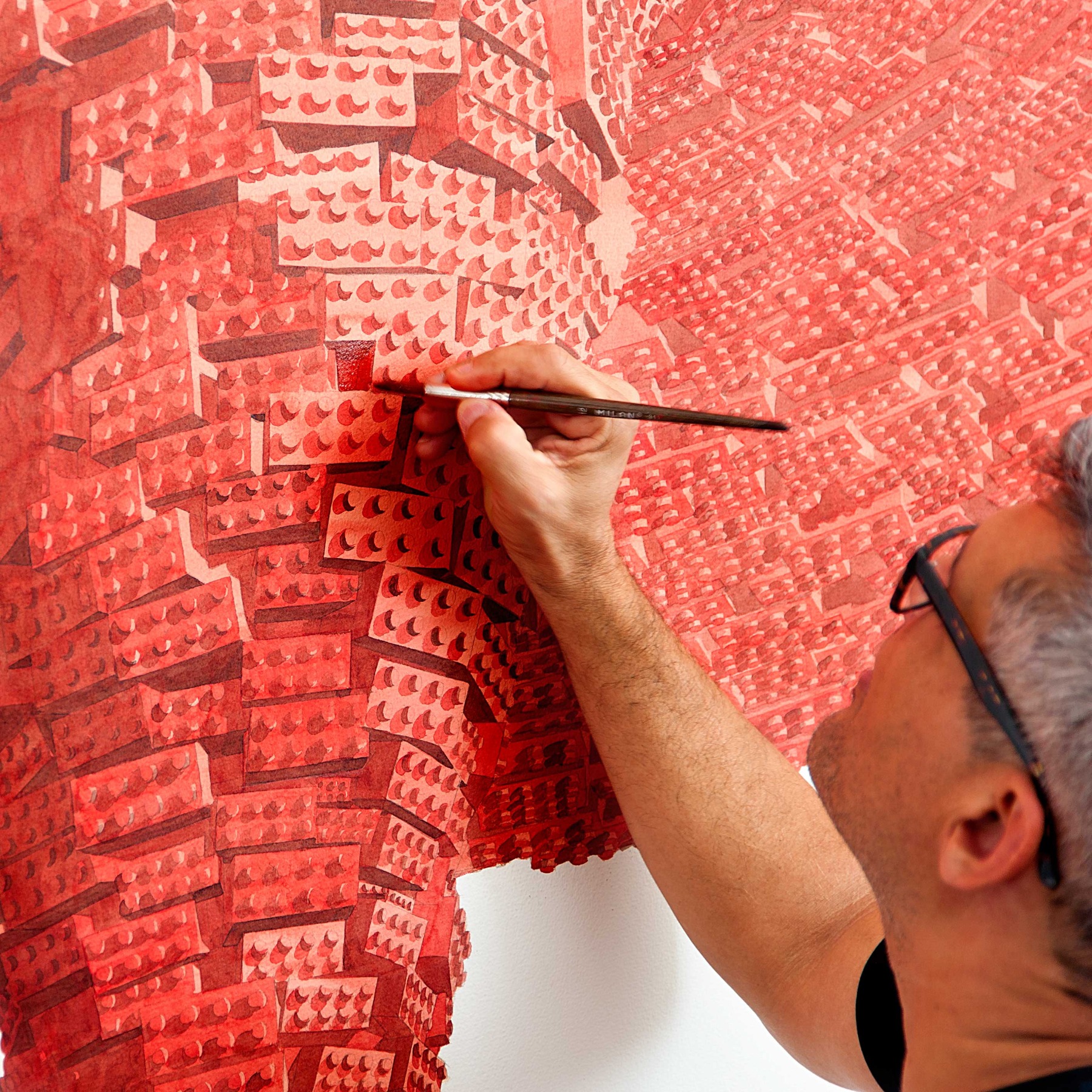 ***
Cuban artist Dagoberto Rodriguez (born 1969 in Havana) lives and works in Madrid. Rodriguez artistic practice operates at the interface between art and everyday life. His carefully crafted sculptures and watercolors combine elements from architecture and design, while exploring iconic moments in politics and society. In doing so they follow a humorous visual language of contradiction and transformation - like the utilitarian versus the useless and form versus function.
Rodriguez is known as co founder of the artist collective Los Carpinteros that collaborated between 1992 – 2018. Their works are encountered worldwide in the collections of international institutions such as the Centre Pompidou, Paris; Hirshhorn Museum, Washington; Los Angeles County Museum of Art (LACMA); Musée d'art contemporain (MAC) de Montréal; Museum of Modern Art (MoMA), New York; Museo Nacional de Bellas Artes, Havana; Museo Centro de Arte Reina Sofía, Madrid; National Gallery of Canada, Ottawa; Solomon R. Guggenheim Museum, New York, and Tate Modern, London, just to mention a few. Recent solo exhibitions include The Phillips Collection, Washington (2019); La cosa esta candela, Banco de la República, Bogotá (2017-2018); O Objeto vital, Centro Cultural Banco do Brasil at several locations in Brazil (2016-2017); Los Carpinteros MUAC, Mexico City (2016) and Yelmo, Museum Folkwang, Essen (2014). In 2015 the Victoria and Albert Museum, London opened a permanent exhibition with a large-scale sculpture entitled Globe. Rodriguez premiered as a solo artist in the group exhibition La NO Comunidad at CentroCentro, Madrid in 2018. In spring 2019 his works were presented at the XIII Bienal de la Habana.