What artists are doing now. Indian artist Sudarshan Shetty in Mumbai
An inspiration and mutual solidarity project for the creative industries
In the current situation, clearly our top priority is to take care of our families, friends and fellow citizens. Nevertheless, while public life is paralyzed and museums, galleries and cultural institutions are closed, in many of us neither the urge to work nor the creative spark have disappeared. In fact, quite the opposite is happening in what is turning out to be a time that befits self-reflection and the generation of new ideas for the future. Although we are at home and self-isolating, we all – artists, creatives and Arterritory.com – continue to work, think and feel. As a sort of gesture of inspiration and 'remote' mutual solidarity, we have launched the project titled What Artists Are Doing Now, with the aim of showing and affirming that neither life nor creative energy are coming to a stop during this crisis. We have invited artists from all over the world to send us a short video or photo story illustrating what they are doing, what they are thinking, and how they are feeling during this time of crisis and self-isolation. All artist stories will be published on Arterritory.com and on our Instagram and Facebook accounts. We at Arterritory.com are convinced that creativity and positive emotions are good for the immune system and just might help us better navigate through these difficult times.
From his home in Mumbai, Indian artist Sudarshan Shetty answers a short questionnaire by Arterritory.com:
Are you working on any projects right now in your studio? If so, could you briefly describe them?
I was working on two projects in my studio that were to be shown in Europe this year before the close-down declared in Mumbai. Subsequently both shows have been postponed, tentatively for 2021. The close-down here in Mumbai is so severe that I have not been able to go to the studio for about three weeks now.
What is your recipe for survival in a time of almost only bad news?
I keep myself busy with a lot of reading that I have not been able to do for the last few years owing to a very busy work schedule. I draw, I practice yoga, I spend a lot of time with my family and I plan for new ideas I could attempt to realise once I get to go back to the studio. I take this time also as an opportunity to examine my life in general – the pitfalls of routines or mannerisms that I need to get out of, and that I may have gathered in the process of finding an order that one may need to negotiate, as it were, the world outside.
What is something that we all (each of us, personally) could do to make the world a better place when this disaster comes to an end? It is clear that the world will no longer be the same again, but at the same time...there is a kind of magic in every new beginning.
The situation we find ourselves with has been unprecedented and does call for an uncompromised response. I don't know how we may come out of this. Some things are ought to change in the way we deal with each other and the world in general. I hope this period will help us gain some wisdom that will make us understand more about our place in the world and our responsibilities towards it.
Today, to fight this, there is a need for us to work together as humanity beyond our nationalist boundaries. This may be a good lesson in how we need to come together as people to face other impending environmental issues that threaten our existence.
The art world and the culture sector is one of the most affected. What is the main lesson the art world should learn from all this? How do you imagine the post-apocalyptic art scene?
This is a harsh reminder of the uncertainty of our lives in general. Everything seems to be ephemeral and that which may slip through your fingers before you know it. As an artist, I feel the response to this has to emerge in a way that essentially addresses the fragility of our existence. The art world, as it were, from being caught in the circus of personas, must move back to respect learning and the spirit of innovation that asserts life.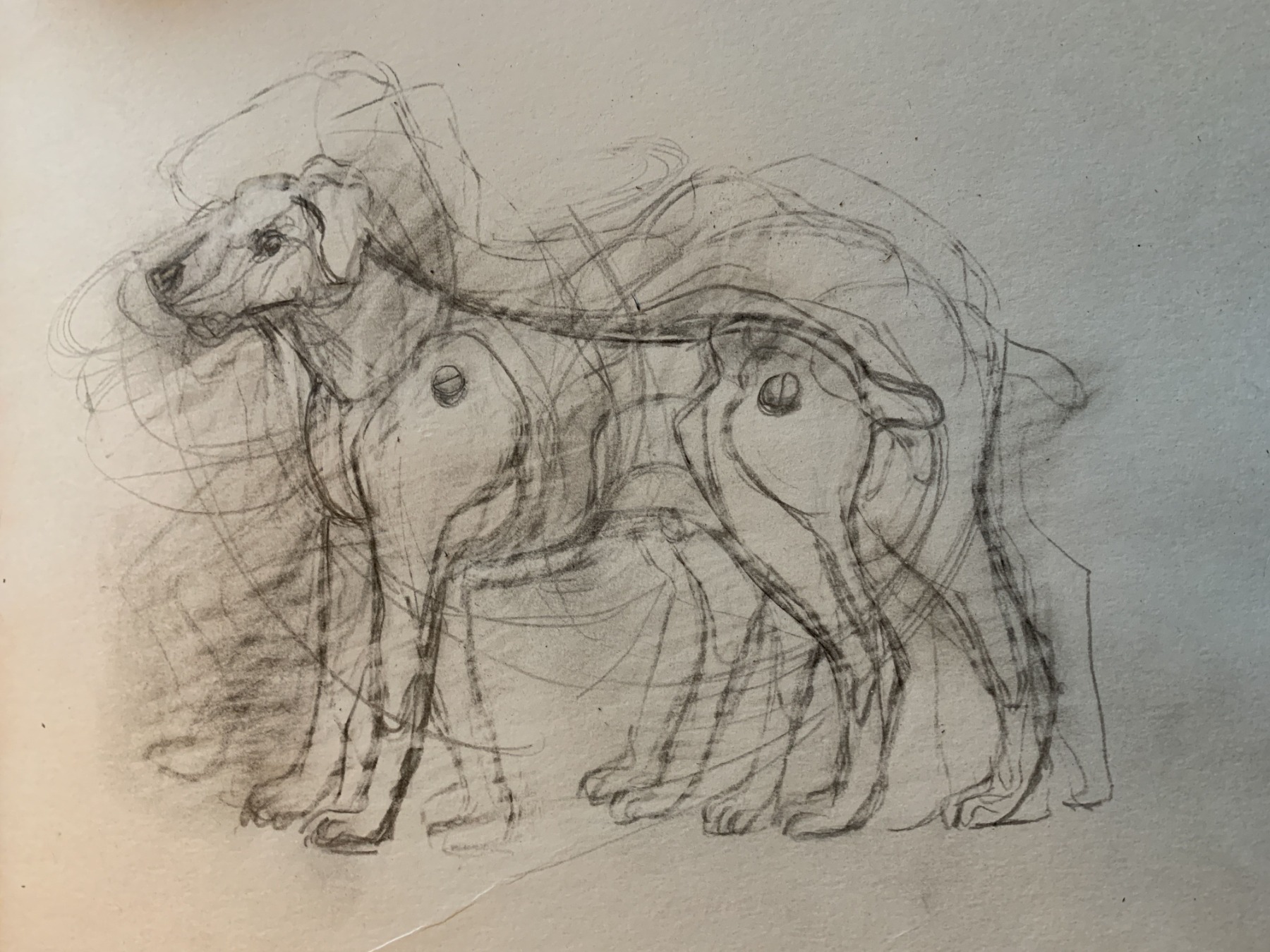 ***
Born in 1961 in Mangalore, India, Sudarshan Shetty lives and works in Mumbai. An internationally renowned conceptual artist, he is best-known for his large-scale sculptures and installations that investigate movement and temporality as well as universal dualities such as life and death, the macabre and the fantastic, familiar and strange, presence and absence.
He has exhibited internationally since the 1980s, including in group exhibitions and events such as the Vancouver Biennale (2009); India Contemporary, Gem Museum for Contemporary Art (2009), The Hague; Contemplating the Void, Solomon R. Guggenheim Museum (2010), New York; Paris-Delho-Bombay, Centre Georges Pompidou (2011), Paris; Kochi-Muziris Biennale (2012), Kerala, India; Glasstress (2013), Venice; and the Sydney Biennale (2016). Recently, he has had solo shows at GallerySKE (2015), Bangalore and New Delhi; Galerie Krinzinger (2015), Vienna; the National Museum of Art (2016), New Delhi. He was the Ford Foundation Fellow at the New School for General Studies (2006), New York, and was the Artistic Director and Curator of the Kochi-Muziris Biennale (2016).