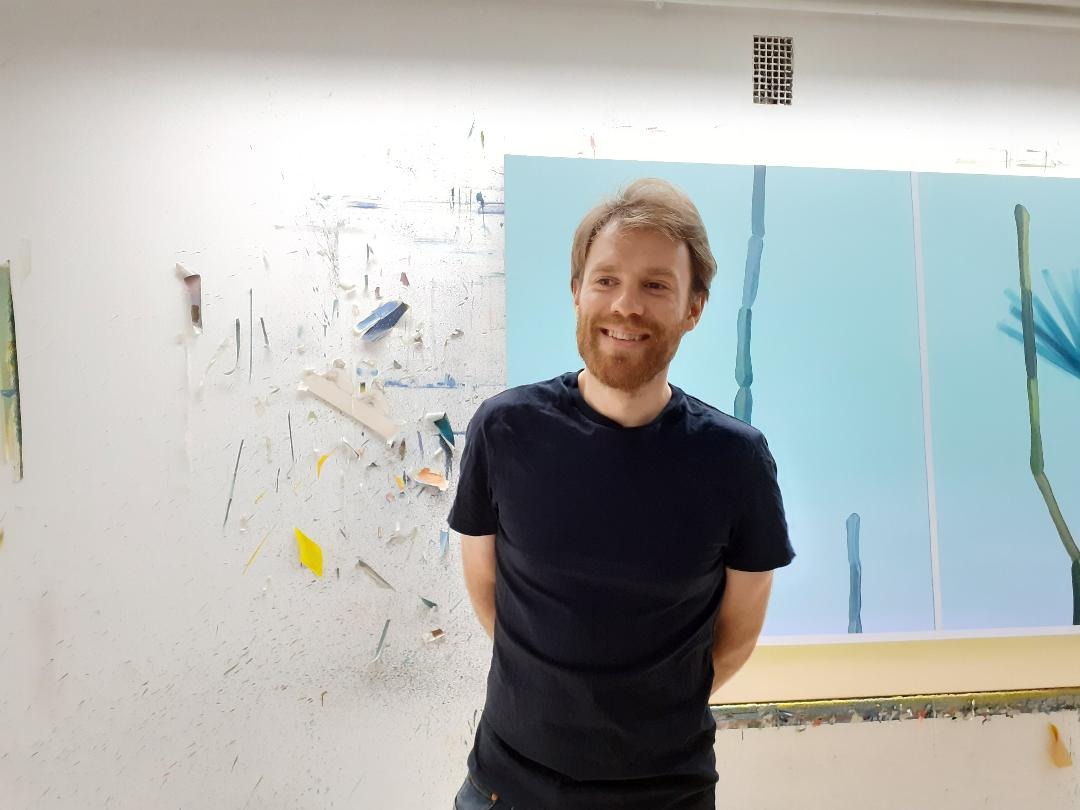 What artists are doing now. Linas Jusionis in Vilnius
An inspiration and mutual solidarity project for the creative industries
In the current situation, clearly our top priority is to take care of our families, friends and fellow citizens. Nevertheless, while public life is paralyzed and museums, galleries and cultural institutions are closed, in many of us neither the urge to work nor the creative spark have disappeared. In fact, quite the opposite is happening in what is turning out to be a time that befits self-reflection and the generation of new ideas for the future. Although we are at home and self-isolating, we all – artists, creatives and Arterritory.com – continue to work, think and feel. As a sort of gesture of inspiration and 'remote' mutual solidarity, we have launched the project titled What Artists Are Doing Now, with the aim of showing and affirming that neither life nor creative energy are coming to a stop during this crisis. We have invited artists from all over the world to send us a short video or photo story illustrating what they are doing, what they are thinking, and how they are feeling during this time of crisis and self-isolation. All artist stories will be published on Arterritory.com and on our Instagram and Facebook accounts. We at Arterritory.com are convinced that creativity and positive emotions are good for the immune system and just might help us better navigate through these difficult times.
From his studio in Vilnius artist Linas Jusionis answers a short questionnaire by Arterritory.com:
Is there any project you are working on right now? And, if yes, please characterise it in some words...
After my last solo show at the galleries Vartai (LT) and Zebrastraat in Ghent, I am working on new paintings for my next exhibition in 2021. I like to take time and paint one work after another, realizing separate ideas until a common object or tendency develops. For the moment, I think I haven't reached that point yet. There are reoccurring motifs related to my passion for cycling in my paintings, making it a bit personal. They also tend towards eroticism and desire as a subject.
The lockdown allowed me to spend more time in my studio, and I enjoy it. It is also a good time to look at things from a wider perspective of time, to think about more fundamental things.
What is your recipe for survival in the time of almost only bad news?
I wouldn't say that we are experiencing an increased amount of bad news. There was an overwhelming amount of disasters and human suffering in the world before, and there still is. The coronavirus pandemic just brought it seemingly closer to us Europeans. Wars in Syria, Ukraine and Yemen, famines, drug cartels, violence, etc. are no less a human tragedy. So it is a philosophical question about 'the other'. It is also a fundamental question about the fear of death and a trivial question about the way we perceive the world through the media.
So I would say that if you look at it from a wider perspective, you can see that nothing has changed significantly. The change is in our everyday life. The thing that I like about it is that it became less transparent. We have a chance to think about are daily life, our habits. The important things that we don't notice normally. So it's a chance to see ourselves with perspective.
Personally, I am enjoying time in my studio and a chance to be with my son. It's nice to learn with him. We read a lot of books. I am reading him Greek myths at the moment, and he really likes it. I also cycle a lot. It's nice that you are still allowed to do that in Lithuania.
What can we all (each of us personally) do to make the world a better place when this disaster will end? It is clear that the world will not be the same anymore, but at the same time... there is a magic in every beginning.
I think that the best thing we can learn is to cut all the unnecessary things out of our lives. Maybe we can consume less. Do less pointless work, cut business trips and meetings. After being forced to spend more time on our own, we can learn to be more self-aware. I hope we get fed up with virtual communication and value the chance to have a live conversation and get back to physical community. I look forward to that moment when we can meet again in bars, cafes and galleries. But I fear the opposite can happen: more virtual communication, avoiding each other physically. Social distancing will probably change the way we behave in the public space.
The art world and the culture sector is one of the most affected. What is the main lesson the art world should learn from all this? How do you imagine the post-apocalyptic art scene?
I think that even though the art world is one of the most affected, it is the one that won't change as an effect of the pandemic because it is changing all the time. We are used to risk. It might change the economical conditions, but it won't change our need for creativity. The world is full of artists, curators, gallerists who believe in their ideas and are taking risks every day to make them happen. The better-established institutions will survive and even those that will be hit hard will re-establish themselves in one or another. There are just too many people in art world who have something they love to do and believe in doing it.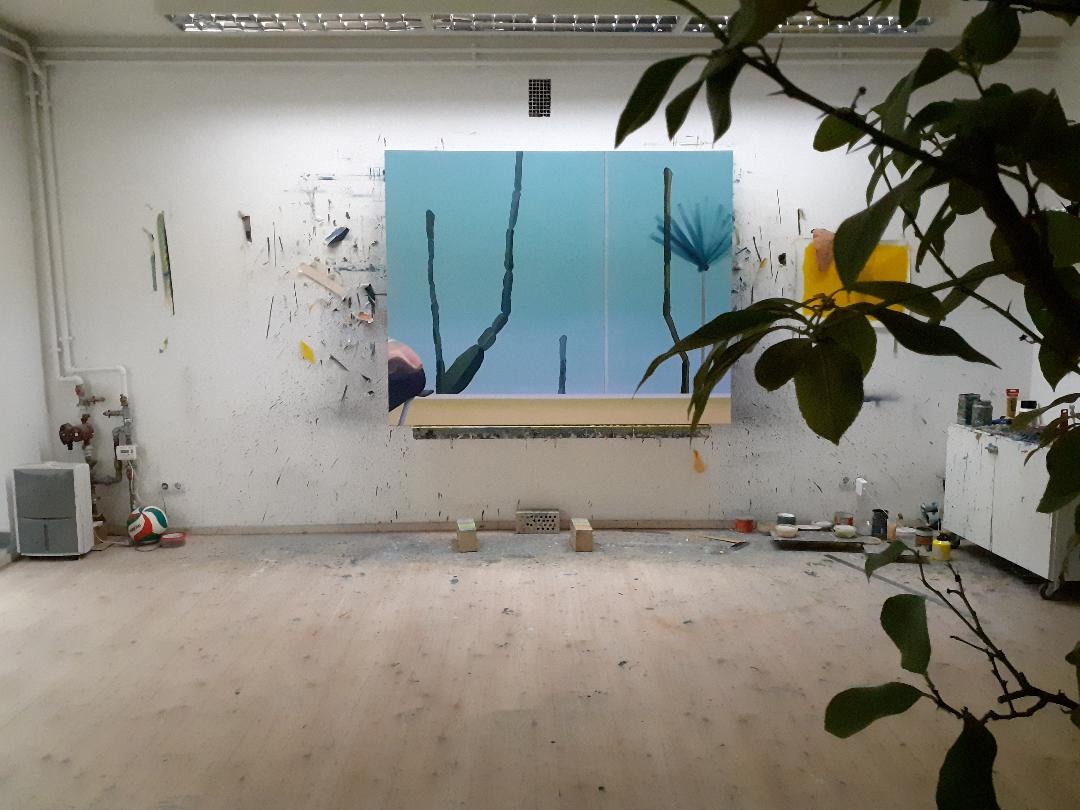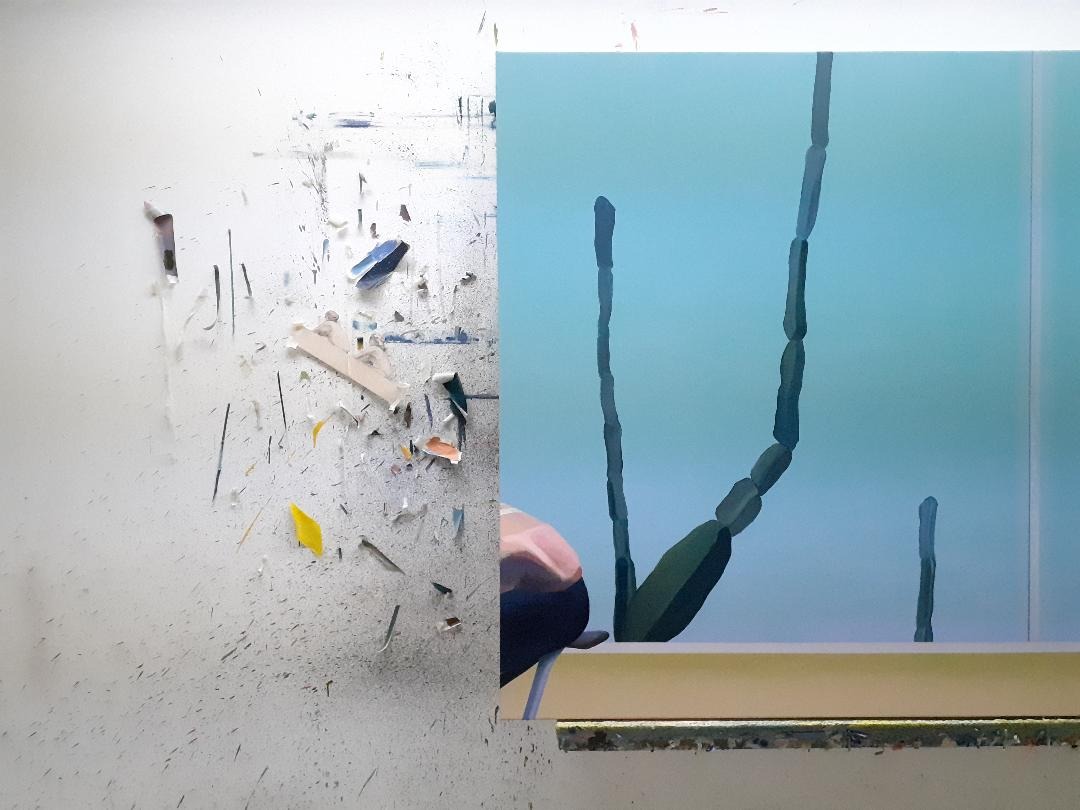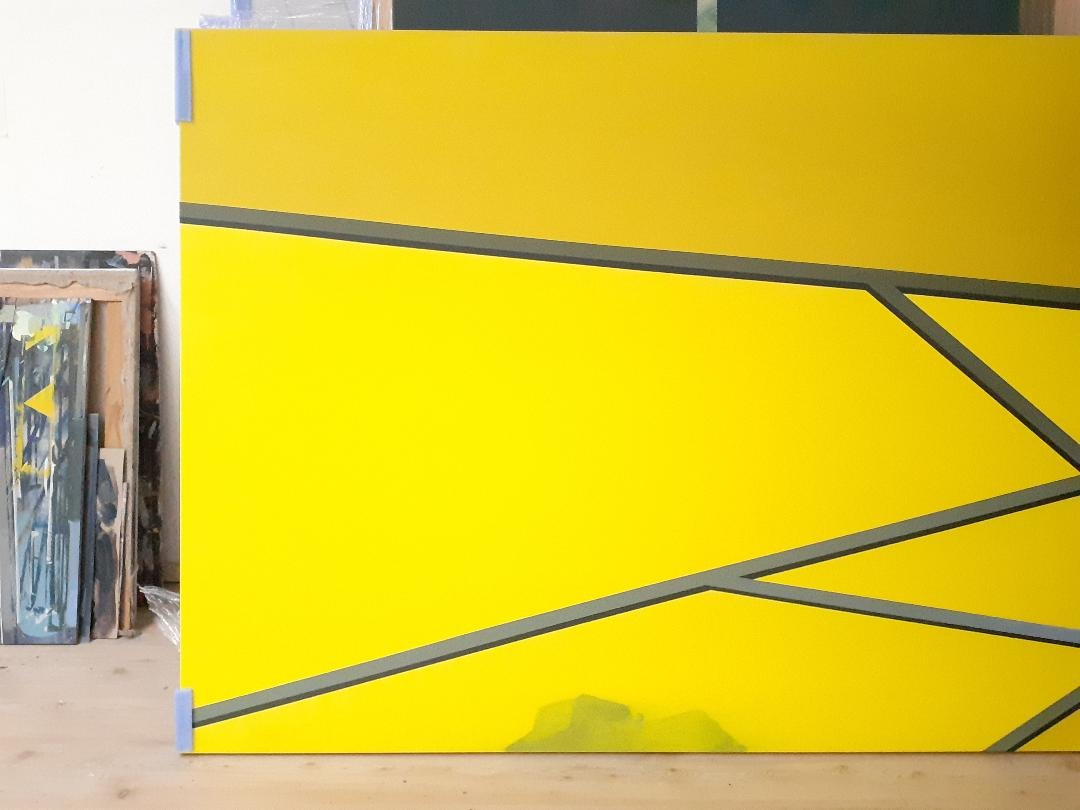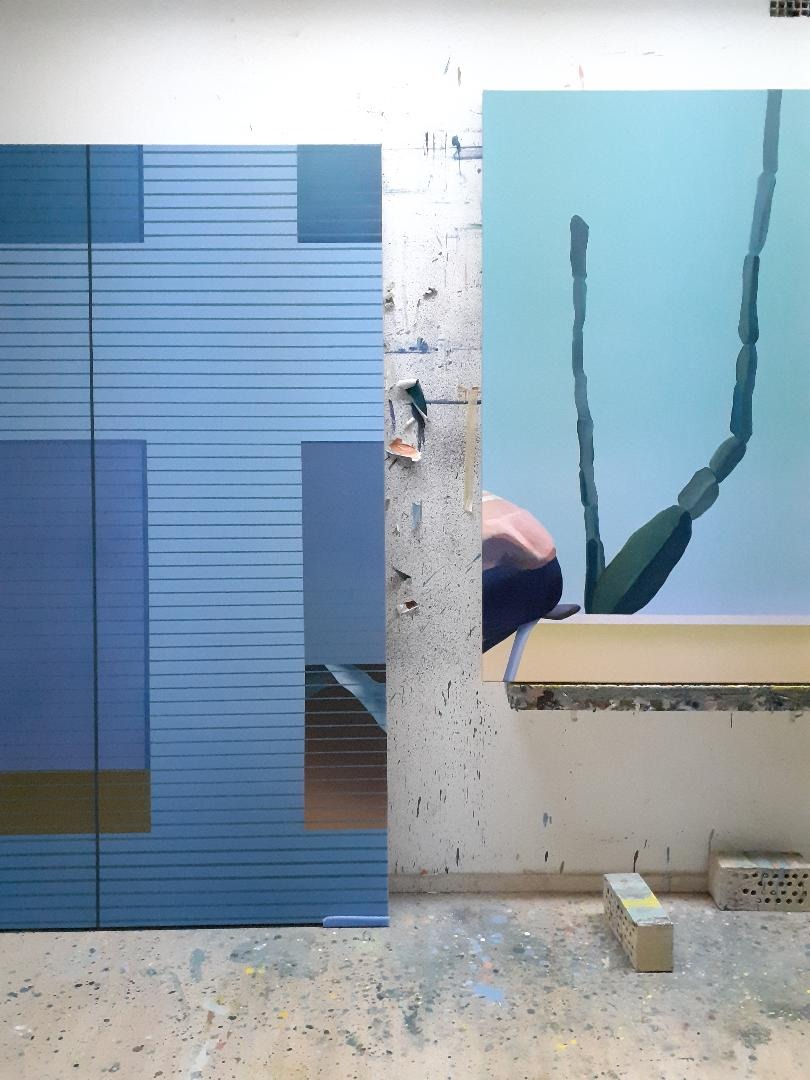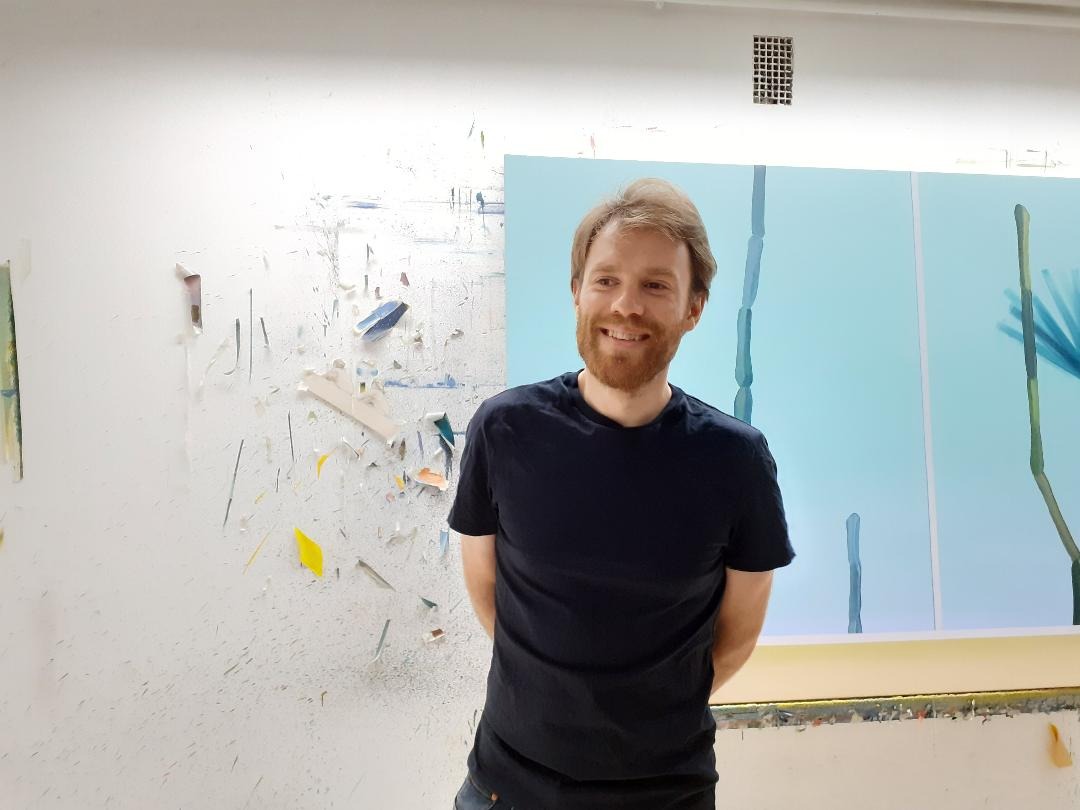 ***
Linas Jusionis (b. 1986) studied at the Vilnius Academy of Arts from 2007–2011, earning a BA and graduating with a Master's in Monumental Arts (Fresco-Mosaic) in 2011. The artist has been exhibiting his work in group shows as well as individually since 2009, this last exhibition at Vartai already being his fourth solo show there. Almost from the very beginning of his career, Jusionis began to gain a whole host of admirers throughout Lithuania, with his paintings having been acquired by MO Museum in Vilnius and the Lewben Art Foundation, as well as private collectors in Lithuania and abroad.